Back in April I reviewed UF Pro's Delta Eagle softshell jacket. It's a hell of a jacket, but I noted one serious issue: the sleeve holes seemed too small, so material at the bottom of the sleeve holes was jamming into my armpits. I didn't know if the sleeve hole problem was a design flaw that I'd see in every jacket, or if it was a one-off defect. Whatever the cause, that problem would have prevented me from considering the jacket for anything other than casual use.
I also noted that the jacket seemed small for a size medium. This wasn't a criticism, just an observation. There are size variations between many manufacturers, and I wanted potential buyers to know they might want to order one size larger than normal.
When UF Pro's Nejc Zavrl read the review, he immediately leapt into action. He asked for the jacket back and had his people analyze it. His conclusion: the seams around the sleeve holes were too thick. It was a defect, not a design flaw. Nejc sent me another jacket, in a large. When it arrived, I tore it out of the package and tried it on.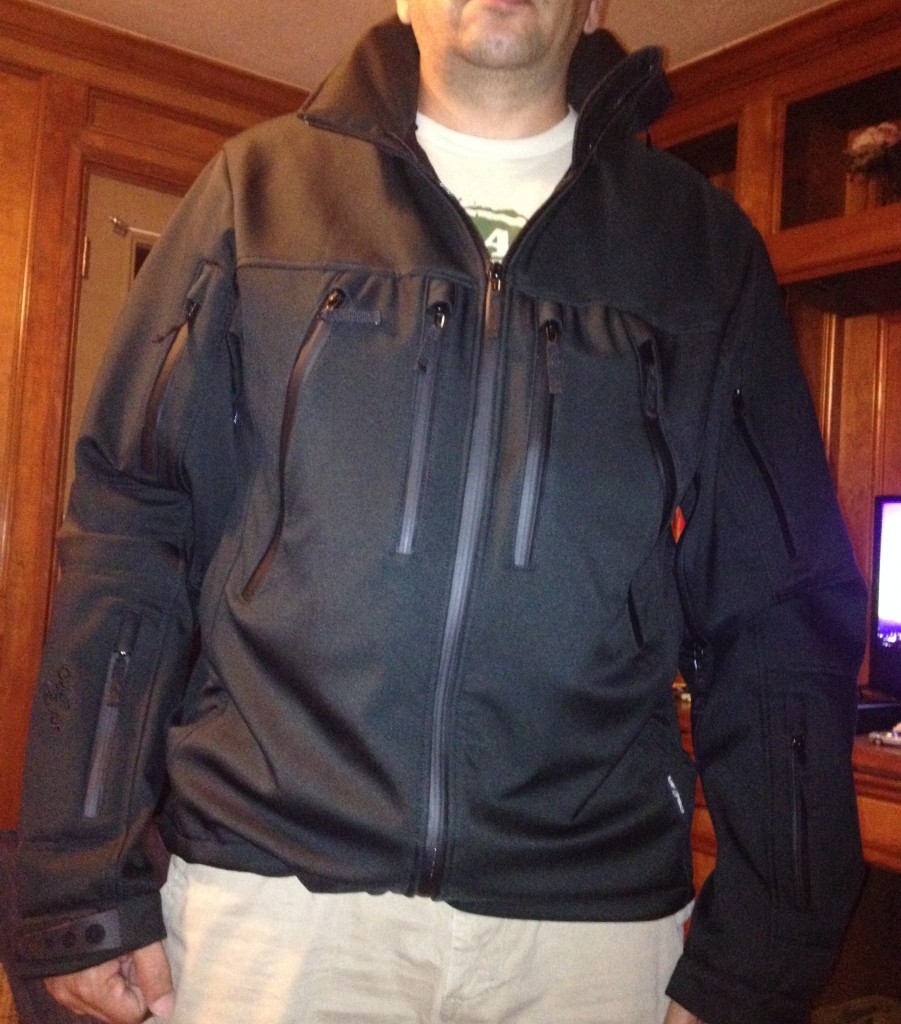 And I could still feel the sleeve material in my armpit. BUT… it wasn't aggravating. The seams do look thinner, and the sleeve holes are wider. I think the problem I experienced with the medium was a combination of one-off defect and overly tight fit. I don't expect any problems with this jacket when I wear it during the coming Texas winter.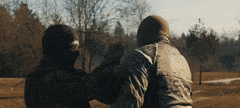 Despite the problem with the first jacket, UF Pro continues to impress me. Based on the solid construction of the two jackets I've seen, and the emphasis on function over fashion, I'm confident all their gear is well-made and practical. The quickness with which they responded to my criticism shows they're serious about customer satisfaction. If I ever make another trip overseas that involves freezing and getting shot at, I plan on wearing UF Pro gear to at least keep the frostbite off my ass.
I also discovered, to my pleasure, that the Delta Eagle almost seems purpose-built to carry my pretty little Glock 42 (that's one of the reasons we waited to publish this update, I had that gun on order). The small sewn pockets inside the zippered breast pockets fit the G42 perfectly, and also easily fit two spare mags.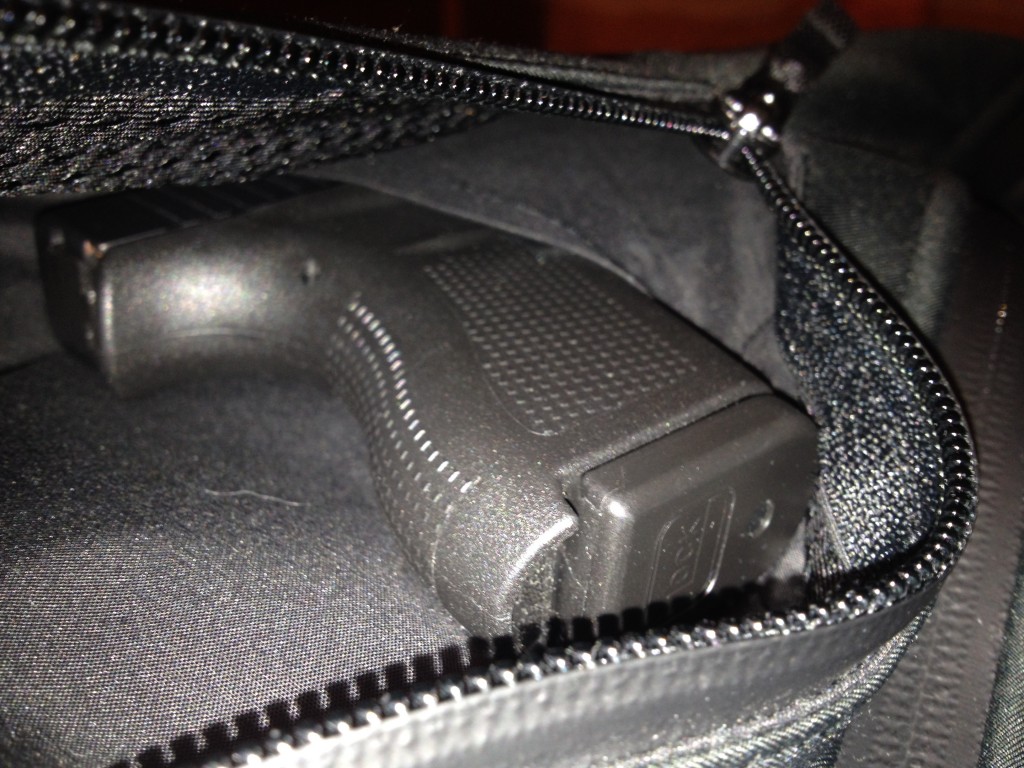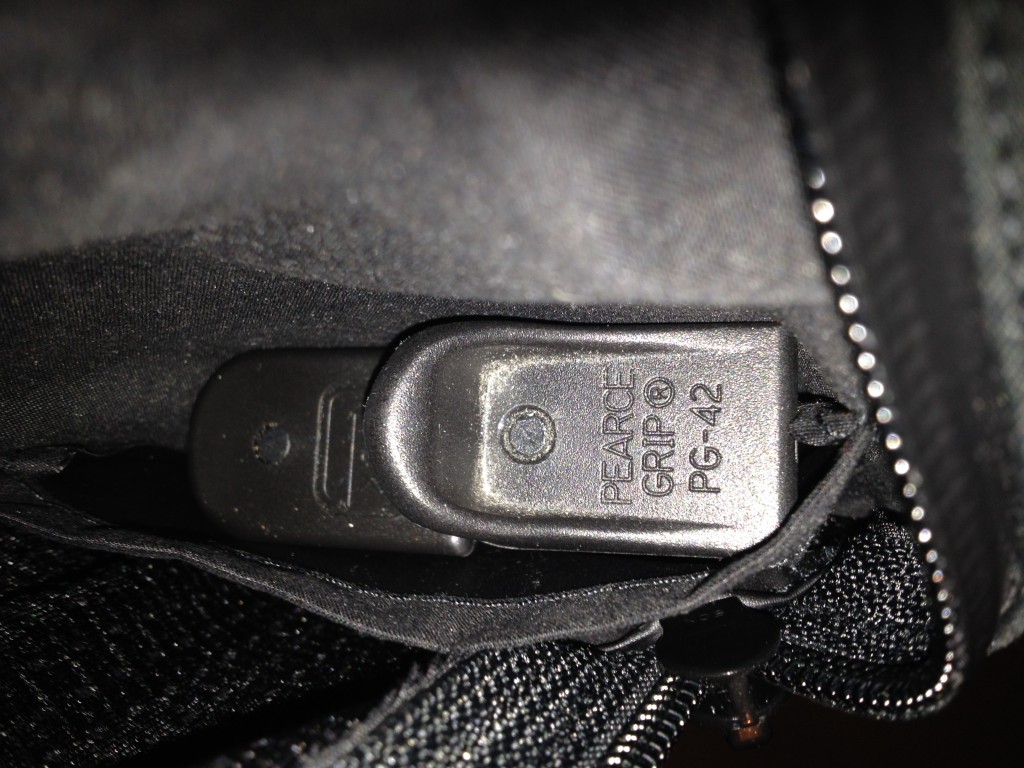 By the way, in the picture of me wearing the jacket above, I'm carrying the G42 and mags in the pockets. No printing issues. To draw you simply have to yank down the big zipper pull on the breast pocket, grab your pistol and have at it.
Same deal with reloads.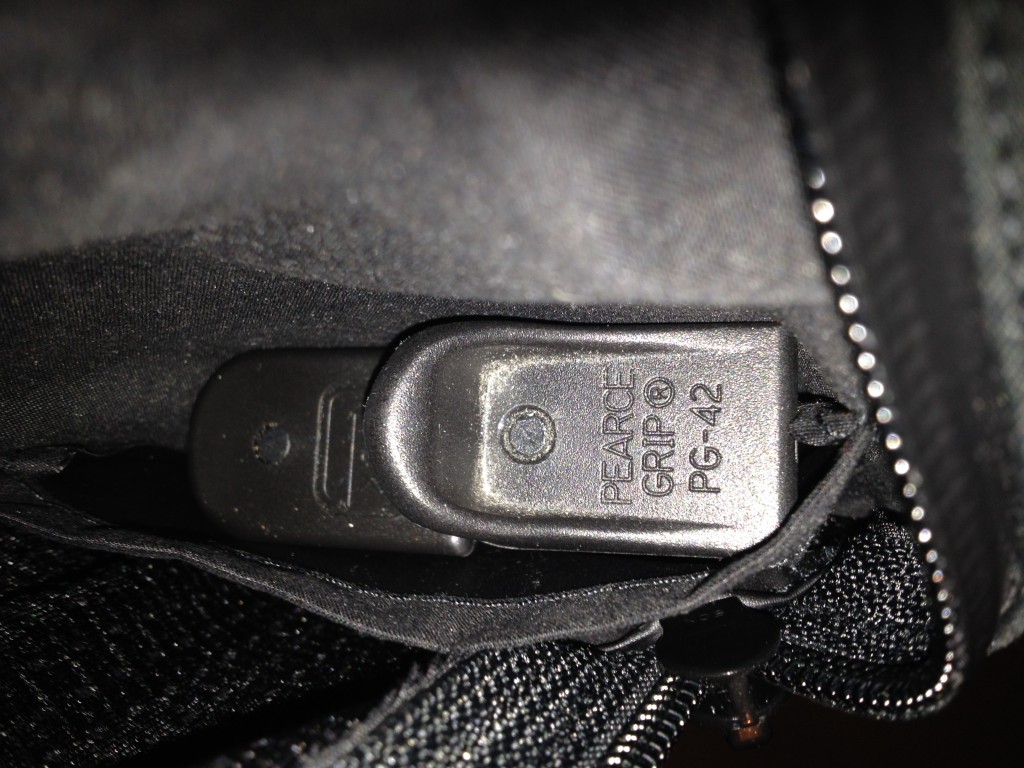 Carrying in a jacket pocket may not be the best carry method, but it's always good to have another option for concealing a pistol. And maybe UF Pro will see this and say, "Hmmm… maybe we should add an actual holster inside our jacket pockets…"
Stand by for more UF Pro product reviews. This company definitely has my interest.
~Mad Duo Chris
Is reading Breach-Bang-Clear worth at least $1 month to you? That's not even a lapdance! Consider backing us!
What is Patreon? It's a crowdfunding platform. Breach-Bang-Clear readers pledge from $1 to $50 a month to "House Morningwood" (our Game of Thrones house, complete with sigil!), to help us with expenses. We, in turn, give our supporters unique content, membership to a closed discussion group, and access to the "Morningwood Bazaar", which is basically helluva lot of unique discount codes (up to 60%) to numerous manufacturers and retailers. "Bend the knee" to House Morningwood and help us cover costs. Rise Before Dawn! 
If you wish to cite, syndicate, or curate our material, or if you're wondering about our please be so kind as to read our Terms, Conditions, and Disclosures.
Take heed! We have advertisers, sponsors, and affiliate relationships with some of the companies you will be reading about (particularly, but not limited to, archival posts). If you purchase one of those items, we will get a small commission from the sale at no additional cost to you. A lot of work goes into Breach-Bang-Clear; by making your purchase through one of our portals you'll be supporting our work. This will help us buy beer, bullets, and barbecue, and we won't have to put pop-up ads and other such stupid shit into our articles to pay our expenses.