Trigger Warning: the Gay Trans Gun Club
Trigger Warning: the Gay Trans Gun Club
Mad Duo
More of this, say we.
"Trigger Warning members say the point is self-defense, empowerment, and a sense of community in an unlikely place."
Well…yeah.
We make "ass bandit" and "peter puffer" jokes as a matter of course because our humor is coarse — but we play gay chicken and enjoy homoerotic innuendo too. Hell, Hernandez and Reeder once admitted they watched Glee, though in fairness most of us were hoping Brittany and Santana would kiss. And let's face it…Sue Sylvester says some funny shit.
In all seriousness though, we'd like to see more of this. And we hope they do it right. The greatest challenge these folks will (likely) face is acquiring good training and informed perspective. It's hard for any new shooter to sort the wheat from the chaff, harder still if the new shooter is a female without acquaintances in the firearms world. Imagine how hard it will be it will be for the LGBTQwtfe+ community.
Learn more about them in the "about" section of their Facebook page. Just keep in mind while they may have a liking for firearms, they (understandably) don't appear to be huge fans of conservatives, or for that matter, law enforcement:
4) We acknowledge that the police have helped to foment the current crisis of violence and intimidation facing our community through their support for Donald Trump.
That's an unfortunate opinion, but one they have a right to.
Still, nothing in the Second Amendment limits gun ownership to a people who look or think a certain way. In fact, nowhere Seriously, it doesn't — feel free to double-check if you'd like, you can read the whole thing right here on the Constitution Center website; if you don't like that version of it, Cornell University's law school has a pretty good rundown here.
Fingers crossed, someone points out a few good training videos to them. Better yet that they find their way to some decent training organizations like Centrifuge, Defoor Proformance, Graham Combat, MDFI, Rockwell Training Group, Raidon Tactics, Sage Dynamics, TRICON, Victory First, Viking Tactics, the Way of the Gun, and others like them; and that they never, ever choose VODA.
Now cue the butthurt (no pun intended) this post engenders.
Grunts: engender.
Support Breach-Bang-Clear.

Click on the ad below and visit a sponsor. Help us pay our execrable minions the paltry sum they so obviously don't deserve.
---
---
This article was lovingly prepared for you by the Breach-Bang-Clear News Team.
If you wish to share or repost, please so kind as to follow our terms and conditions.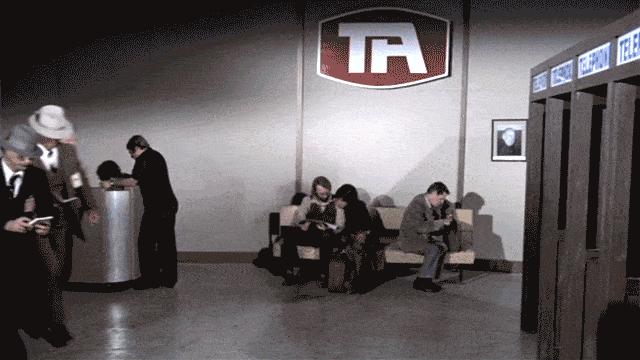 Mad Duo, Breach-Bang& CLEAR!
Comms Plan
Primary: Subscribe to the Breach-Bang-Clear newsletter here; you can also support us on Patreon and find us on Pinterest.
Alternate: Join us on Facebook here or check us out on Instagram here.
Contingency: Exercise your inner perv with us on Tumblr here, follow us on Twitter here or connect on Google + here.
Emergency: Activate firefly, deploy green (or brown) star cluster, get your wank sock out of your ruck and stand by 'til we come get you.
T&C: All original material published by Breach-Bang-Clear is the copywritten property of Breach-Bang-Clear, Inc. If you wish to repost, republish, or otherwise share our content, feel free to reproduce an extract of up to 225 words and one complete, unaltered image, preceded by attribution crediting the source and author's name, to include a link to the Breach-Bang-Clear home page, with a link back to the full article on our website, BreachBangClear.com. You do not require our permission to do this. Please do not reproduce our content in its entirety without contacting us first. We do allow full syndication on a case by case basis (credited, and posted with a canonical link, as is common practice and in good form) but only when mutually agreed upon beforehand. If you wish to reproduce a complete article, please contact us for permission to publish first.