Trigger Finger Morale Patch
We recently spotted a very nice new morale patch over on Ranier Arms. The patch recalls one of Hoot's best lines in Blackhawk Down and is a nice reminder of everyone's primary safetly. Plus it just looks cool.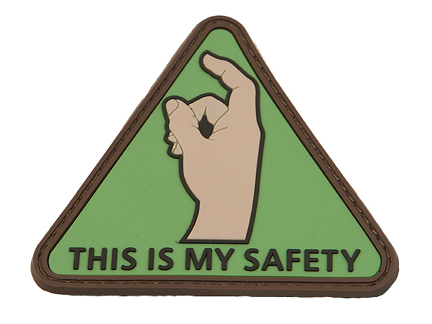 The patch is available here, though it is apparently manufactured here. If you go buy one, tell 'em the Duo sent you.