TOPS Knives introduces the new Kodiak

Warning: Gratuitous knife porn below. Mad Duo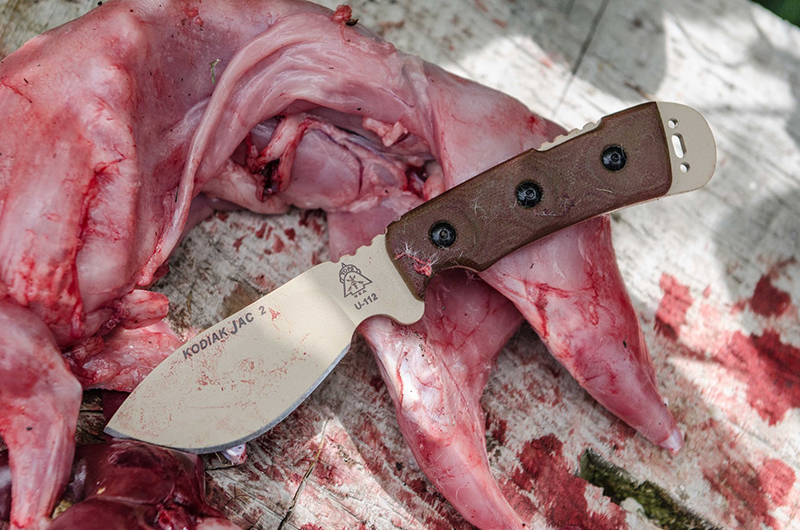 TOPS Knives introduces the new Kodiak
In the Kodiak JAC 2 knife you'll see the result of collaboration between outdoor professionals from Alaska and Idaho. It was designed to be a 'dream knife' for hunters, trappers, outdoorsmen and other folk who prefer to be outside (and never dye their beards). Each feature was, according to TOPS, purpose built. There's a wide blade with a broad belly to help prevent puncturing an animal while cutting. The handle and overall shape were intended to facilitate multiple hand positions and the extended tang is there to scrape hide in "hard to reach places" where the blade edge might quickly dull.
The JAC 2 is pretty similar to the one that went before, though this one has a Coyote Tan Coat and Green Canvas Micarta handle scales. It comes with a Coyote colored Kydex scabbard with rotating clip.
We haven't had it out hunting or fishing, but if and when we do we'll get you some pictures of it "in the wild."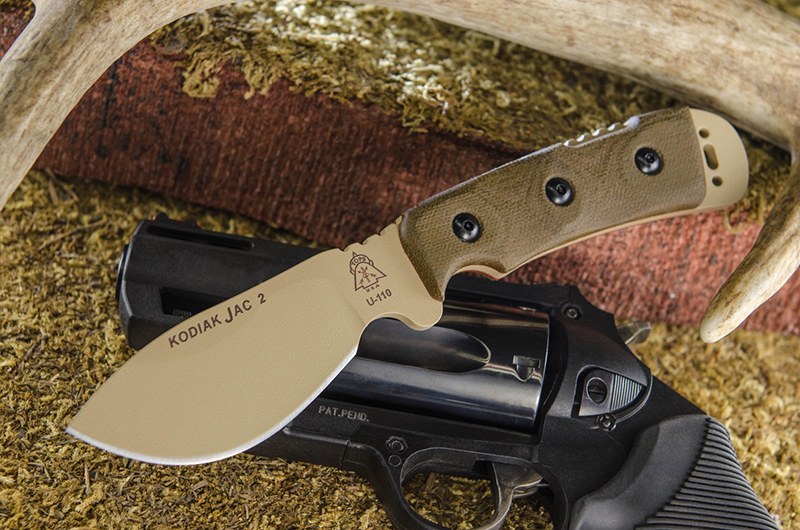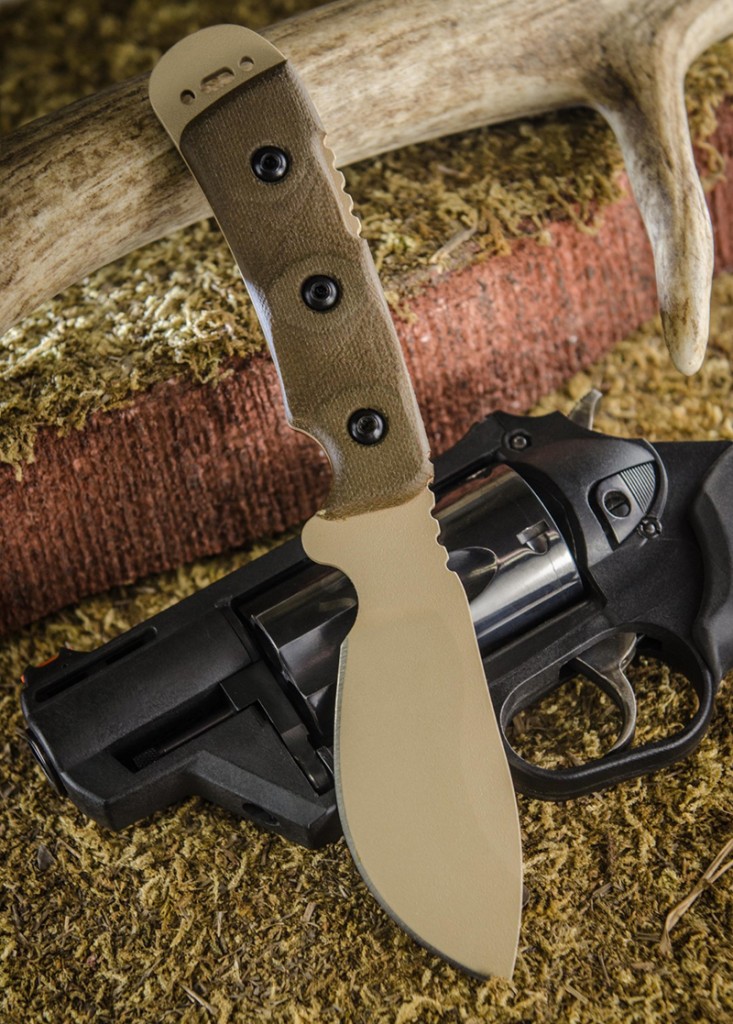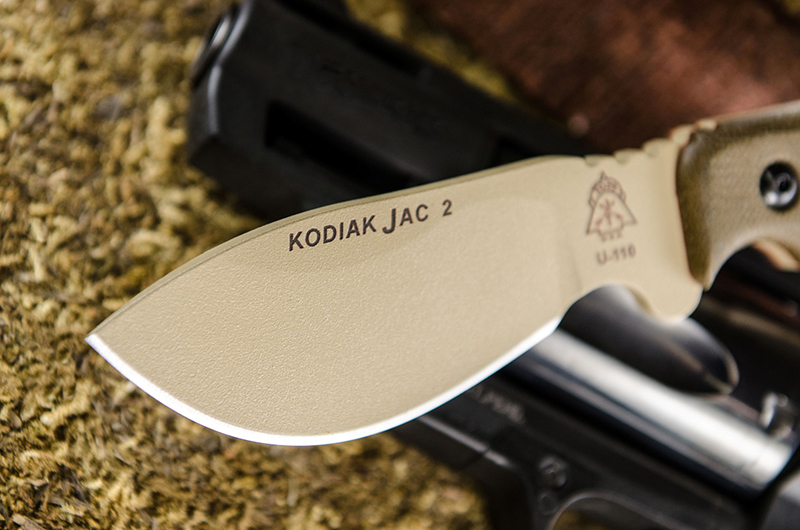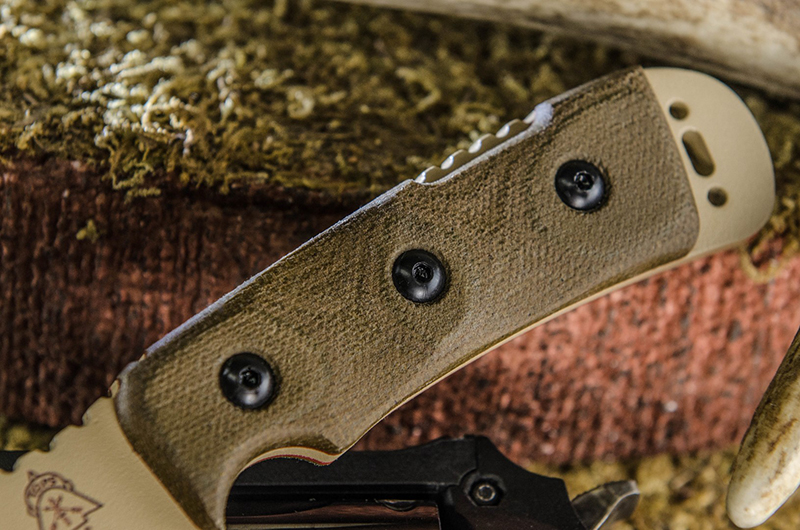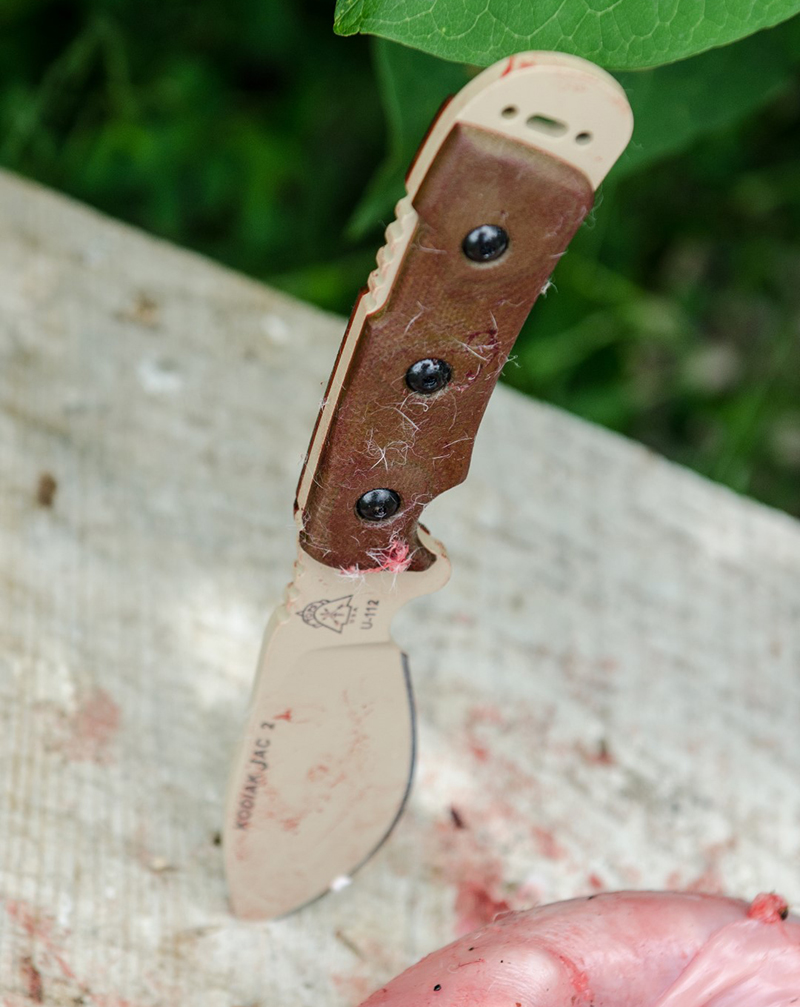 O/A Length: 8 3/8″
Blade Length: 4 1/4″
Cutting Edge: 3 1/8″
Thickness: 3/16″
Blade Color: Coyote Tan Coating
Steel: 1095 High Carbon Alloy RC-58
Handle Material: Green Canvas Micarta
Sheath: Coyote Tan Kydex With a Rotating Steel Spring Clip
Weight: 7.3oz
Weight w/ Sheath: 10.0oz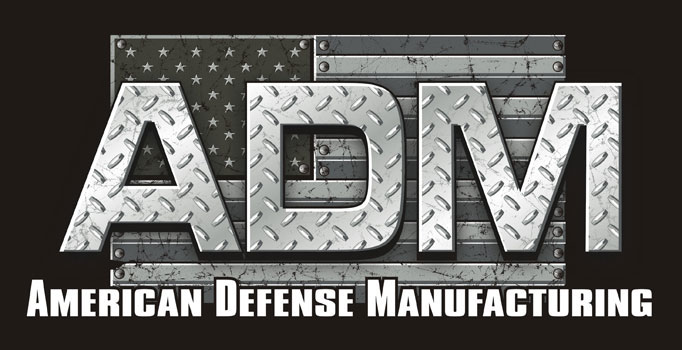 You can visit their homepage here, or follow them on Facebook or Instagram
Mad Duo, Breach-Bang& CLEAR!
Comms Plan
Primary: Subscribe to our newsletter here, get the RSS feed and support us on Patreon right here.
Alternate: Join us on Facebook here or check us out on Instagram here.
Contingency: Exercise your inner perv with us on Tumblr here, follow us on Twitter here or connect on Google + here.
Emergency: Activate firefly, deploy green (or brown) star cluster, get your wank sock out of your ruck and stand by 'til we come get you.