Tipton Releases Electric Gun-Cleaning Brush Kit
Tipton Releases Electric Gun-Cleaning Brush Kit
News Desk
Tipton Gun Cleaning Supplies has announced its release of the Power Clean Electric Gun-Cleaning Brush Kit, capable of 3600 oscillations per minute.
Yes, you read that right – 3600 OPM.
We dedicate a lot of time maintaining our weaponry and sometimes that requires more elbow grease than one cares to admit—although we know this is never an issue for YOU. But if someday it does become an issue, this brush is exactly what you need.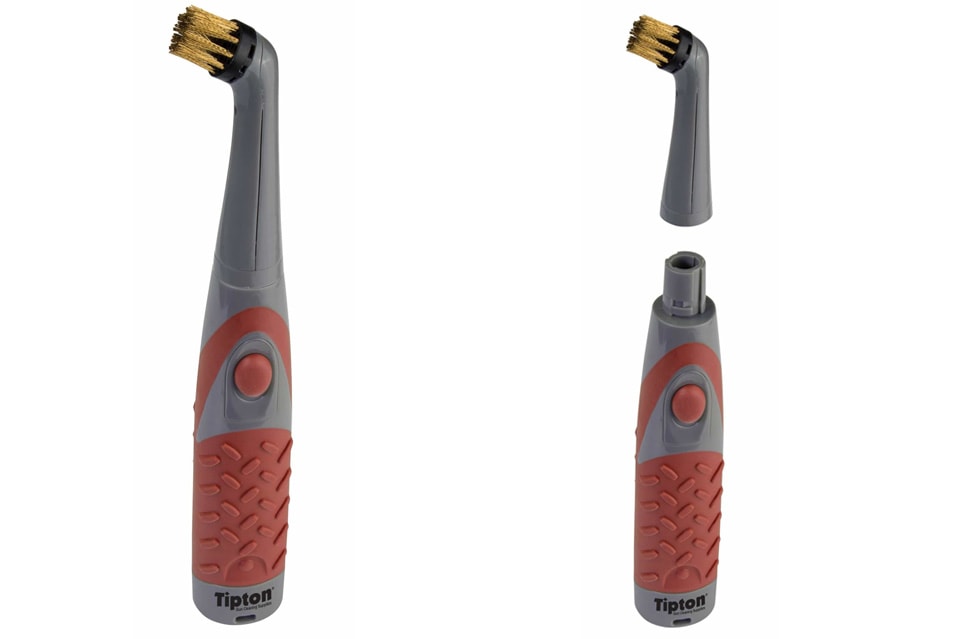 Tipton's new electric gun-cleaning kit claims to make a shooter's life much easier, with both reduced cleaning time and less effort. We know you're not lazy about cleaning your guns, it's just that you have SO. MANY. GUNS. So we aren't judging too much.
Features Included:

• Power handle is sealed and resistant to gun-cleaning solvents and oils

• Bristle heads are 3/4" dia.

• .22 cal. nylon bore brush included

• Interchangeable bristle brush heads: plastic, stainless steel, and bronze Adapter head that accepts 8-32 threaded cleaning brush tips

• (nylon 22 caliber brush included)

• Powered by 4 'AA' batteries for portability and long life (not included)

• Soft touch rubberized handle and power switch

• Pulse or continuous modes

• Scrubs at 3600 oscillations per minute
The kit includes a variety of cleaning heads – because one size does not fit all – along with an adapter, which can be used with any 8-32 thread cleaning brush tip.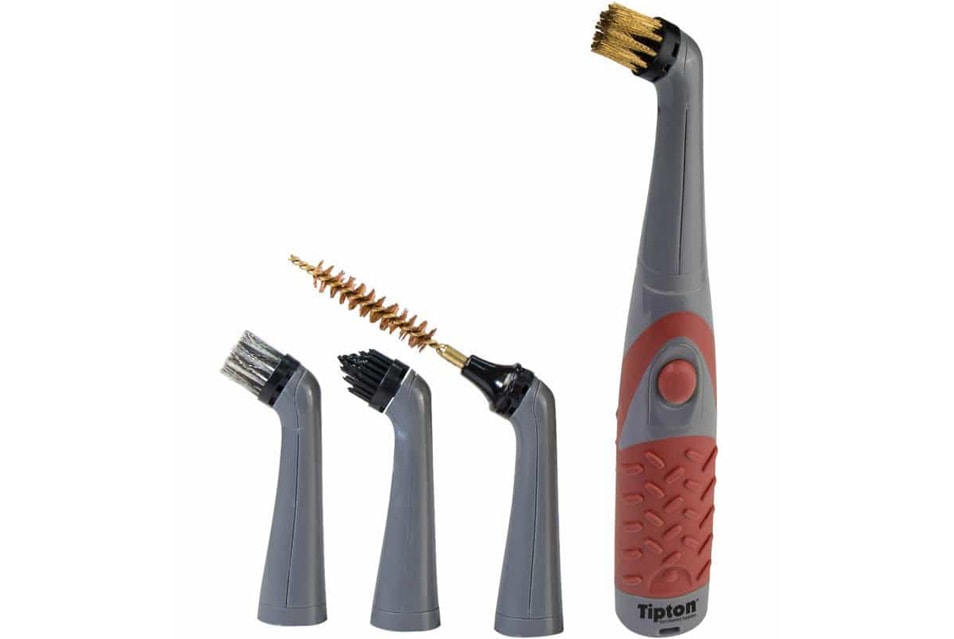 Tipton claims The Power Clean Electric Gun-Cleaning Brush makes those hard-to-reach spaces not only easier to reach but also stress-free. We haven't tried it out yet, but if this product holds true to its claims, then wouldn't the "easy and stress-free" promise be worth it?
I suppose that depends on what you think about the $47.99 MSRP – is $48 too much for a stress-free cleaning life?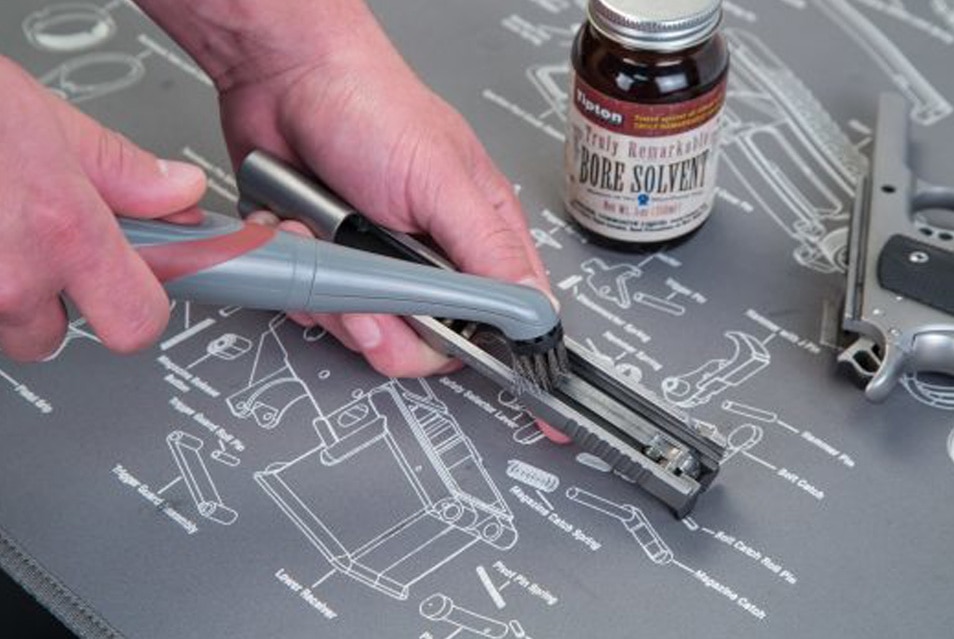 Click here for more information on the Tipton Power Clean Electric Gun-Cleaning Kit, and may your gun-cleaning sessions be happy and stress-free!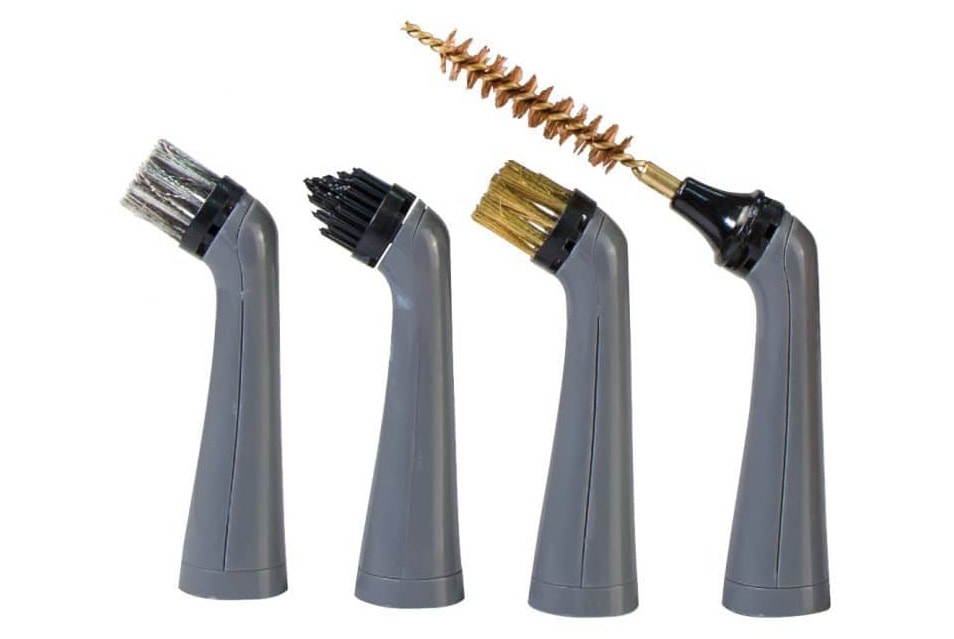 Armageddon Gear (@armageddongear) is a part of JTF Awesome.

---
---
This article was lovingly prepared for you by the Breach-Bang-Clear News Team.
If you wish to share or repost, please so kind as to follow our terms and conditions.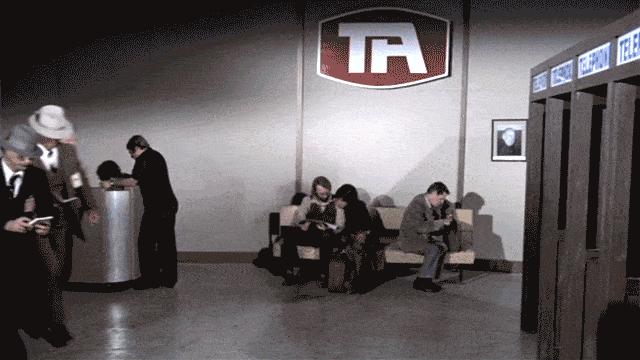 Mad Duo, Breach-Bang& CLEAR!
Comms Plan
Primary: Subscribe to the Breach-Bang-Clear newsletter here; you can also support us on Patreon and find us on Pinterest.
Alternate: Join us on Facebook here or check us out on Instagram here.
Contingency: Exercise your inner perv with us on Tumblr here, follow us on Twitter here or connect on Google + here.
Emergency: Activate firefly, deploy green (or brown) star cluster, get your wank sock out of your ruck and stand by 'til we come get you.
T&C: All original material published by Breach-Bang-Clear is the copywritten property of Breach-Bang-Clear, Inc. If you wish to repost, republish, or otherwise share our content, feel free to reproduce an extract of up to 225 words and one complete, unaltered image, preceded by attribution crediting the source and author's name, to include a link to the Breach-Bang-Clear home page, with a link back to the full article on our website, BreachBangClear.com. You do not require our permission to do this. Please do not reproduce our content in its entirety without contacting us first. We do allow full syndication on a case by case basis (credited, and posted with a canonical link, as is common practice and in good form) but only when mutually agreed upon beforehand. If you wish to reproduce a complete article, please contact us for permission to publish first.