TiN Coated DMR Triggers Back for a Limited Time!
By popular demand, KE Arms has made a limited run of TiN Coated DMR Triggers.
Order now while supplies last!
– 4.5 LBS adjustable reset
– Minimal takeup, overtravel and reset
– Precision EDM wired from A2 tool steel
– Titanium Nitride Coated
– Simple drop-in installation; retained with mil-spec pins
MSRP $179.95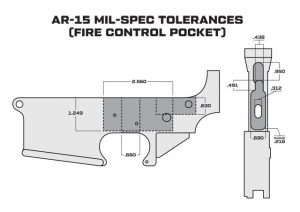 This article was made possible by the support of KE Arms. You can keep up to speed on what they have going on by following 'em on Instagram (@ke_arms) or on Facebook (/KEArmsOfficial/). KE Arms is a member of JTF Awesome.
[arrow_feed id='56071′]
---
Declare for Morning Wood!
Come, stroll the awe-inspiring aisles of the Morningwood Bazaar.  Earn the right to wear our sigil and speak our words.
If you wish to cite, syndicate, or curate our material, or if you're wondering about our please be so kind as to read our Terms, Conditions, and Disclosures.
Take heed! We have advertisers, sponsors, and affiliate relationships with some of the companies you will be reading about (particularly, but not limited to, archival posts). If you purchase one of those items, we will get a small commission from the sale at no additional cost to you. A lot of work goes into Breach-Bang-Clear; by making your purchase through one of our portals you'll be supporting our work. This will help us buy beer, bullets, and barbecue, and we won't have to put pop-up ads and other such stupid shit into our articles to pay our expenses.