THIS Little Bugger | TOPS Knives
THIS little bugger is an interesting little EDC blade designed by none other than Matt Graham of Graham Earthskills. Note – it's not the Matt Graham of Graham Tradecraft as we first thought in a post-bourbon, pre-coffee stupor, which is too bad, because it would be badass to have two Matt Grahams designing two Matt Graham designed knives.
That would make us happier than a puppy with two peckers.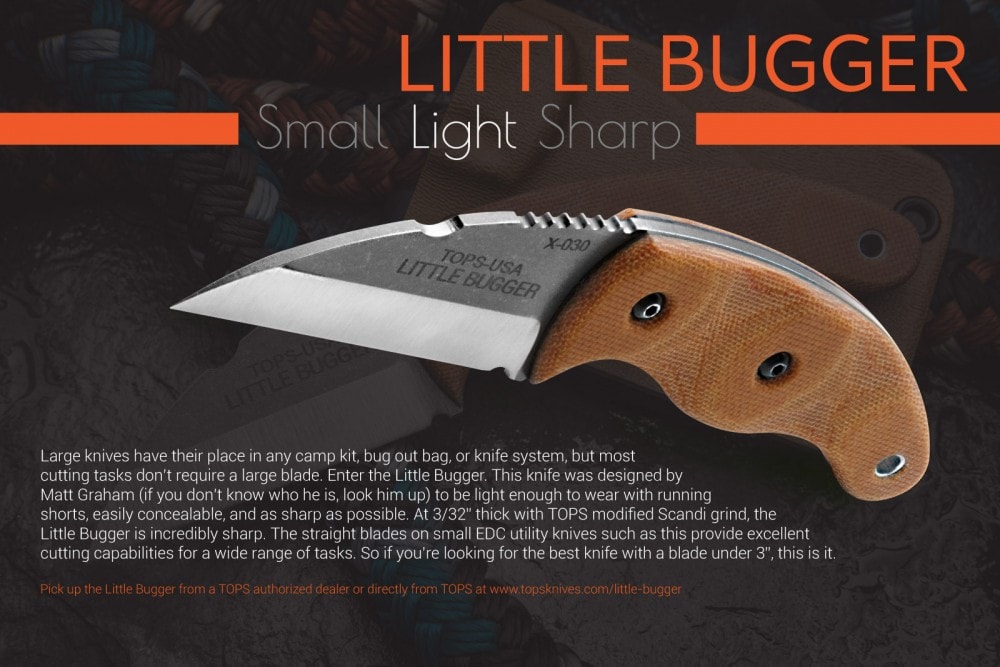 Here's what TOPS has to say about it.
Large knives have their place in any camp kit, bug out bag, or knife system, but most cutting tasks don't require a large blade. Enter the Little Bugger. This knife was designed by Matt Graham…to be light enough to wear with running shorts, easily concealable, and as sharp as possible. At 3/32" thick with TOPS modified Scandi grind, the Little Bugger is incredibly sharp. The straight blades on small EDC utility knives such as this provide excellent cutting capabilities for a wide range of tasks. So if you're looking for the best knife with a blade under 3", this is it.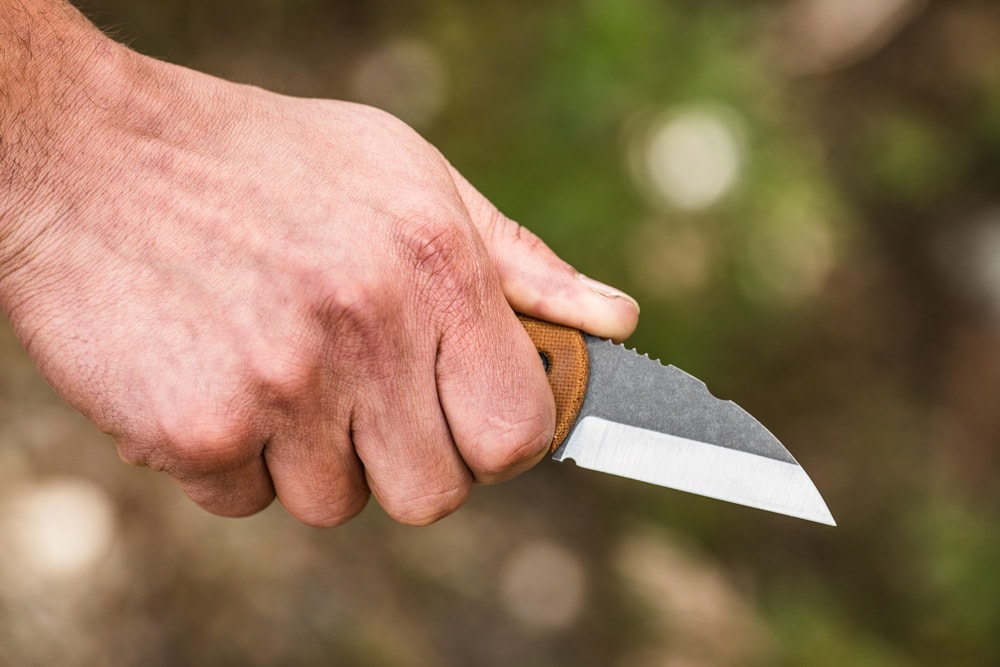 Pick up the Little Bugger from a TOPS authorized dealer or directly from TOPS at www.topsknives.com/little-bugger

Little Bugger
Overall Length: 5.75"
Blade Length: 2.38"
Cutting Edge: 2.38"
Blade Thickness: 0.09"
Blade Steel: 1095 RC 56-58
Blade Finish: Tumble
Handle Material: Tan Canvas Micarta
Knife Weight: 2.4oz
Weight w/ Sheath: 3.7oz
Sheath Material: Tan Kydex
Sheath Clip: Injection molded nylon
Designer: Matt Graham
MSRP: $120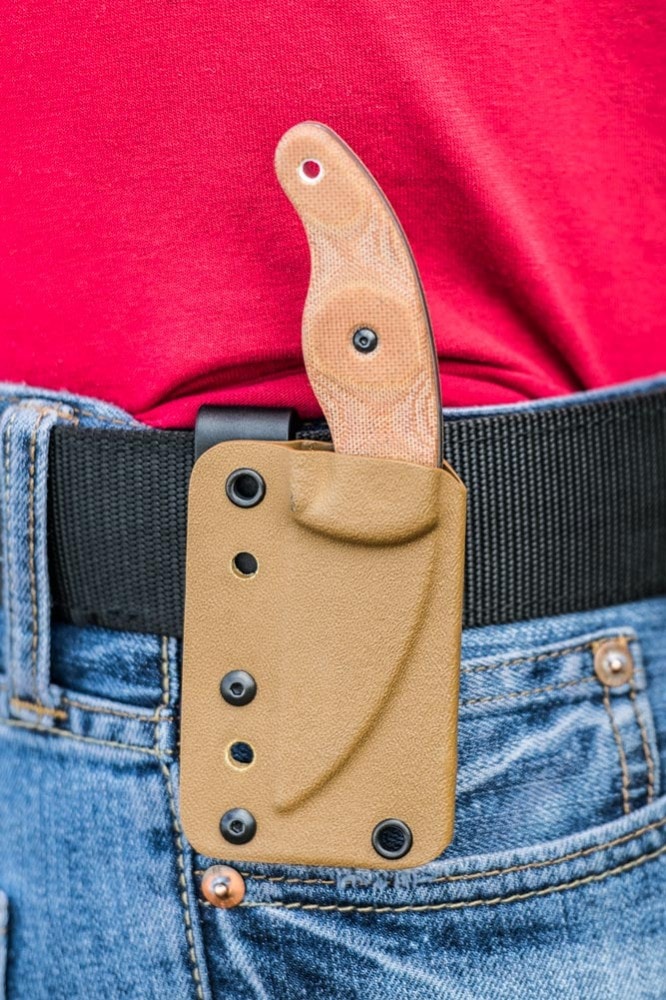 The Little Bugger was designed by Matt Graham, who is much more than just a "survivalist". He is an athlete – ultra marathons, triathlons, rock climbing, etc., a martial artist – several styles, and an expert in primitive weapons, hunting, and shelters. He has more "dirt time" than almost anyone else out there.
The reason he designed the little bugger was to have a sharp, full-tang fixed blade that can be carried when everything else is left behind. Imagine running an ultra-marathon with a backpack full of gear and this starts to make sense. In order to meet that need, he designed the little bugger.
It's made of 3/32" 1095 steel with thin tan canvas Micarta handles and black liners. The knife weighs in at about 2.4oz. The sheath, also lightweight and minimal weighs less than two, giving you a total package of less than 4oz. The narrow j-clip on the sheath is great for wearing this on a belt or on a pack. It can also be worn with most shorts without falling off. The thin, straight blade is complimented with TOPS' modified Scandi grind, making this knife razor sharp with a proven utility-style blade. This might just be your next EDC.