WaterCar: the future is now
What happens when a Jeep Wrangler gets drunk on cheap whiskey one night and forgets to wear a gasket when banging a hot little motor boat? Apparently the WaterCar is spawned…
You can file this under "things we don't need but really want."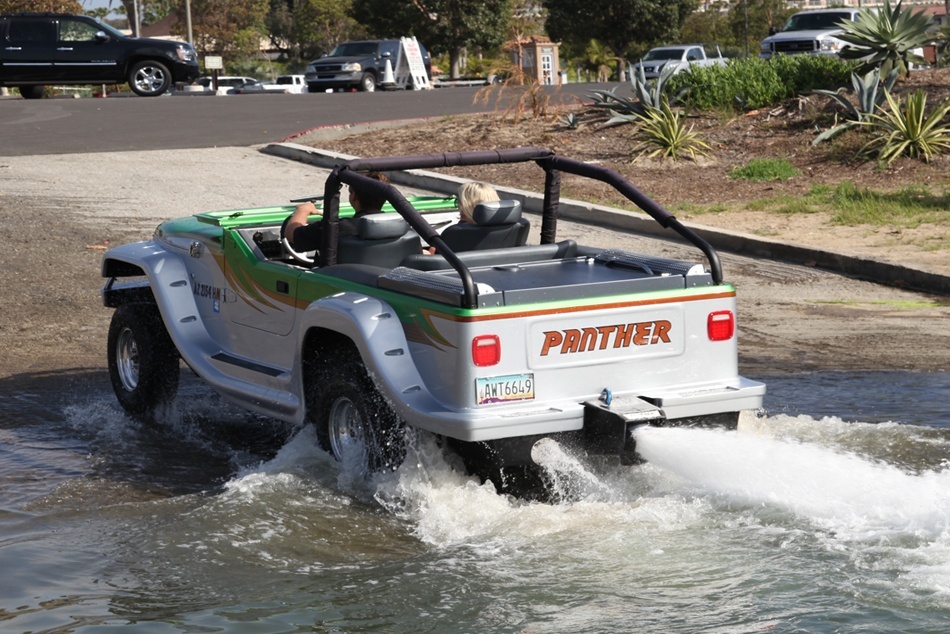 The company calls it the "The Most Fun Vehicle on the Planet!" but we doubt they will send us one to confirm that statement through a review (though if you're reading this, guys, we're happy to do a review).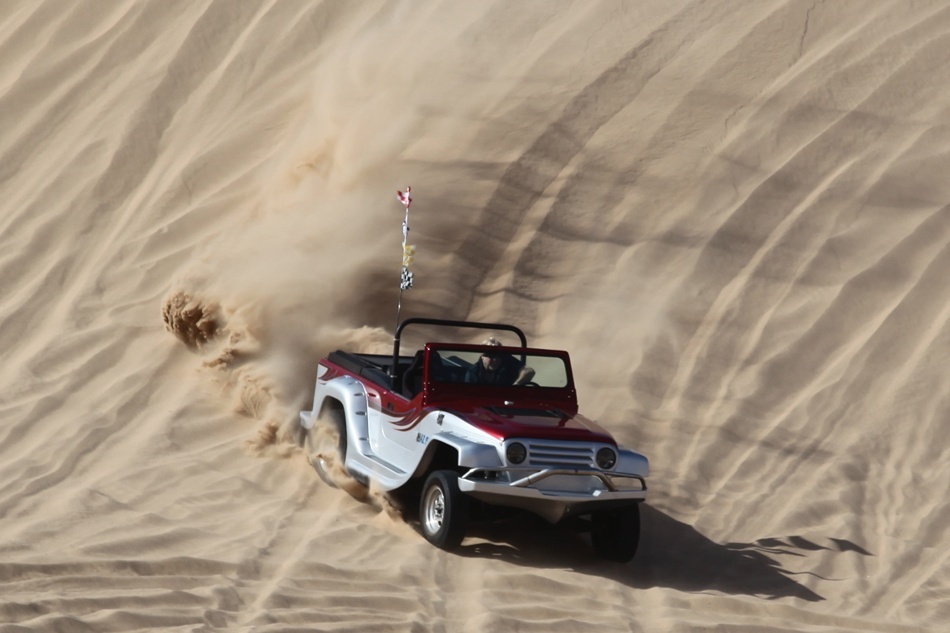 The idea apparently started spinning around in 1999. Apparently WaterCar started as a personal challenge to build the world's fastest amphibious vehicle. Early WaterCars were purpose-built vehicles, intended to be very fast on both land and water. After January, 2010, when WaterCar established the Guinness amphibious speed record with their Python model, their attention turned to reliability. That's when they began designing a vehicle to offer to the general public.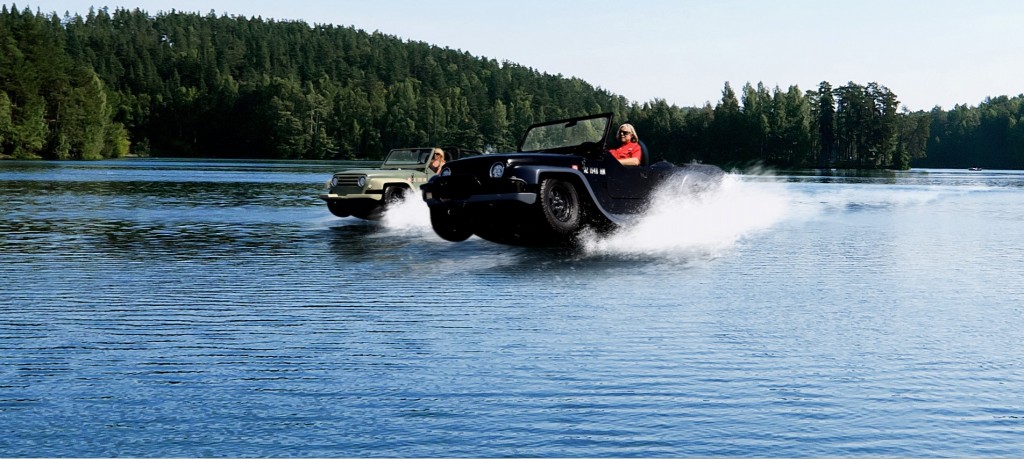 With 27 patents and a whole lot of trial and error, WaterCar achieved their goal. 
The Panther, which is the first WaterCar to be offered to the public, was created by their designers and technicians from Fountain Valley Bodyworks (which is regarded as one of the one largest, most state-of-the-art collision repair shops in the country). Says a company spokesman,
"Throughout the Panther's development, the commitment was to engineer a versatile amphibious vehicle built with proven off-the-shelf components that are recognizable throughout the automotive and marine industry."
In 2013, their team finished the Panther and achieved the quality, reliability, and maintainability that allowed them to finally offer the Panther for purchase.
Each Panther is a custom vehicle, and unique. The company encourages each buyer's active participation in the final appearance of their vehicle. Which is nice, considering the price tag. The WaterCar doesn't come cheap (thus the unlikeliness of us getting a test sample). At $126K for a basic, and $155k for a full house custom, if you have money for the WaterCar you can probably drive/sail it to your private island. Regardless, we want one because they seem pretty damn cool – lots of things to do with a WaterCar, not least of which would be "boarding actions" conducted on dancing moms dressed up like pirates. Bust out your check book and check out the website here.