The Raptor Sound
No it's not our usual fare, but a lot of people were stoked to see the 2017 Ford Raptor (like, seriously stoked) so we thought we'd pass this along: several high end manufacturers are already providing after-market parts for the extremely popular truck. The Raptor, which was recently named the 2017 Four Wheeler Pickup Truck of the Year by Cars.com, is an F-150 4×4 SuperCrew fullsize pick'emup truck. It's motivated by what Ford tells us is a "...high-output 3.5-liter EcoBoost engine generating 450 horsepower and 510 lb.-ft. of torque."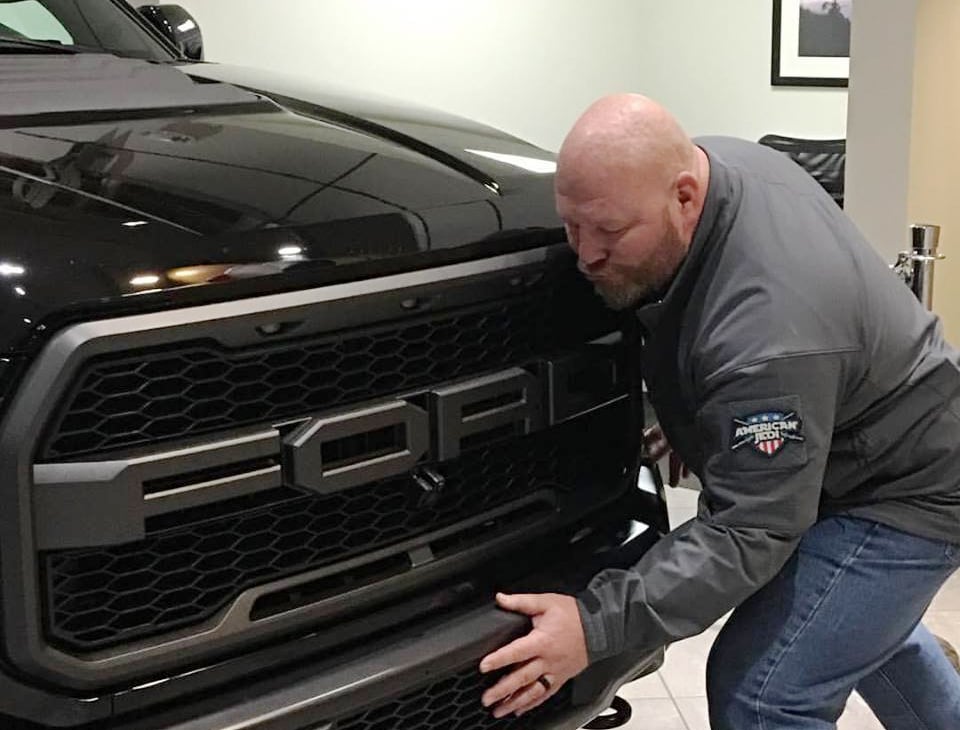 Transmission is ten-speed first-in-class, it has a six-mode "Terrain Management System,"three inch FOX Shocks, second-gen BF Goodrich KO2 tires, and nine-stage bypass damping. It also features a transfer case that can provide 2WD, 4wd, or 4L, and either all-wheel- or four-wheel-drive.
Although in high demand and outfitted with a wide array of option features, owners are already outfitting their rigs with aftermarket upgrades. Just like guns, but with shocks and wheels instead of bolt carrier groups.
One of those aftermarket upgraders is MagnaFlow, out of Oceanside, CA. They've just released a stainless steel cat-back exhaust system for the 2017 Ford F-150 (you can hear it below).Their goal is to address the change in sound the Raptor produces now that it has shifted from a V8 to an (admittedly very powerful) EcoBoost V6 engine.
How good is the new Raptor? A showroom stock model, upgraded only with the required roll cage, fire extinguisher, navigation equipment, and auxiliary lighting, just completed the most grueling off-road race in North America—the Baja 1000—then drove home.  Matthew Scott, Outside Online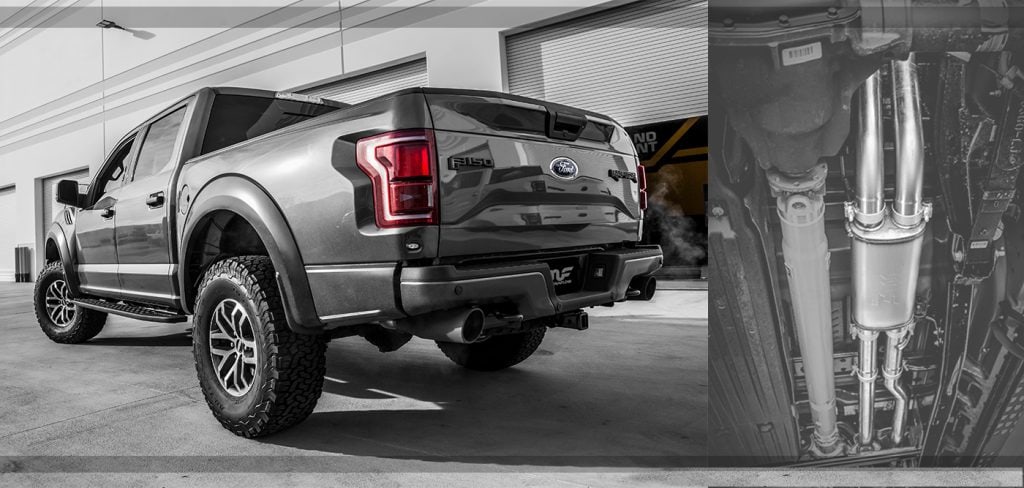 Here's what MagnaFlow tells us about it:
The MagnaFlow performance exhaust for the 2017 Ford F-150 Raptor is made up of dual 3-inch pipes for maximum flow. The system also features MagnaFlow's straight through mufflers and terminates in split black coated (PN 19350) or polished (PN 19346) 5" tips. This system is designed to optimize backpressure which allows the turbos to spool much quicker while giving the EcoBoost V6 a deep, aggressive rumble.

If you want to learn more about the new Raptor, check out Matt's review over on Outside Online.  You can follow MagnaFlow on Instagram, @magnaflow.
---
---
This article was lovingly prepared for you by the Breach-Bang-Clear News Team.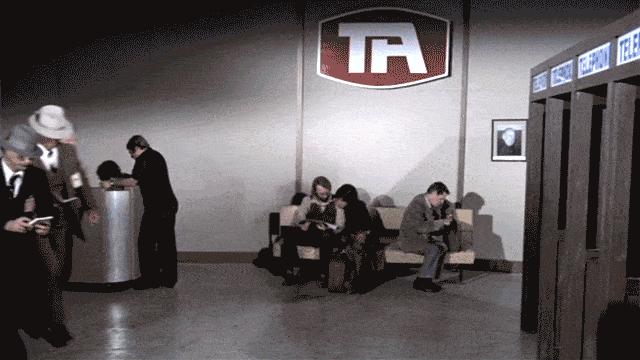 Mad Duo, Breach-Bang& CLEAR!
Comms Plan
Primary: Subscribe to our newsletter here, get the RSS feed and support us on Patreon right here.
Alternate: Join us on Facebook here or check us out on Instagram here.
Contingency: Exercise your inner perv with us on Tumblr here, follow us on Twitter here or connect on Google + here.
Emergency: Activate firefly, deploy green (or brown) star cluster, get your wank sock out of your ruck and stand by 'til we come get you.