The Otterbox iPhone 5 ARMOR Series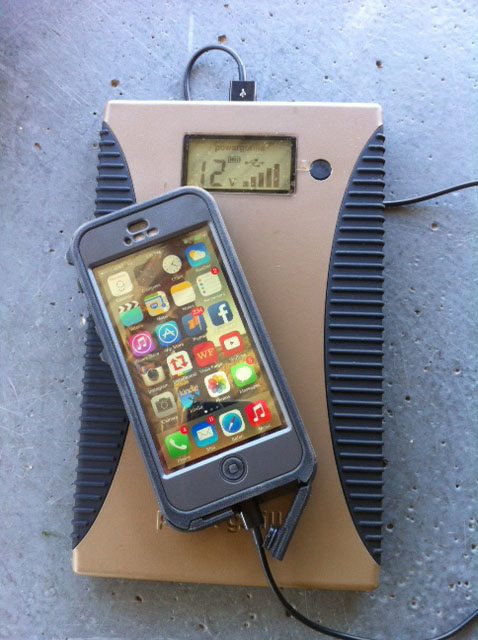 Over the last few months we've been using the new Otterbox Armor series case on an iPhone 5. Having been using Otterbox and Lifeproof cases for years now, we decided to check out the relatively new Armor series based on their claims it's "slim, waterproof and rugged." Smart phones are crazy expensive, and it makes sense to fork out a little more cash to protect your investment. The Otterbox brand has several generations of case for older models of iPhone and has been updating their design as fast as Apple produces a phones.
Older versions of Otterbox cases where very bulky and large, with overly grippy rubber that made pulling the phone out of your pocket difficult. The belt holster contraption that you could use instead of carrying in your pocket was equally a pain in the ass. So with the new layout, and slimmer profile we figured we would switch out our Lifeproof for the Otterbox and give it a try.

The first thing we immediately noticed about the Otterbox Armor is that access ports for your headphones and charging cable are significantly more easy to use.
The bottom of the case has two rubberized swing-aside doors, one for headphones and one for the charging port. The pocket is large enough for aftermarket charging cables and headphone jacks, unlike the Lifeproof equivalent. Now, the Lifeproof cases are a great design and very close to the size and feel of the Otterbox. The downside is that for many aftermarket headphones, you need to screw in their waterproof extension.  The Otterbox doesn't need this, although the trade off is you cannot go swimming with your tunes playing. (The speakers sound good with the covers closed, so that's the upshot.) The case of has been touted as waterproof, dustproof, Soldier-proof, crush proof and drop proof. It's been tested with a 10ft drop onto concrete, which is impressive considering how light and thin the case is. (The case will also fit most sports armbands out there, but there are specialty ones for it.)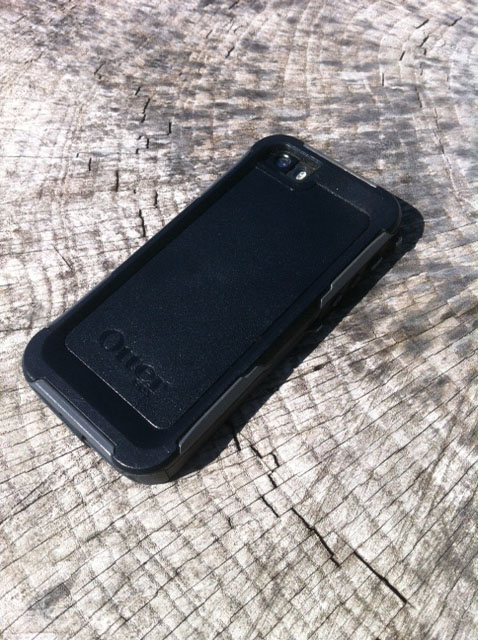 The case has a recessed lip to help protect the screen, which is another selling point we like. (Swingin' Dick once cracked an iPhone screen after jumping into his truck with the phone in his back pocket.) The control buttons remain unchanged, with the volume control and vibrate/ringer switch easy to manipulate even with gloves on. Overall if you are looking for a new case to go with your smartphone, check out the new and improved Otterbox series. The "armor" line lives up to its name and is by far our favorite case that we've used thus far. Although at $99 it ain't cheap, from what we can tell the damn thing is worth it.
Nothing is more stupid than carrying a couple of hundred dollars of sensitive electronics around in your pocket unprotected. Give them a look at their website below, and let us know in the comment section if this review has been helpful. You bastards love to blow up the comment section of our facebook page, but you guys remain mostly radio silent here on our webpage.
http://www.otterbox.com/armor-series-iphone-5/armor-series-iphone-5,default,pg.html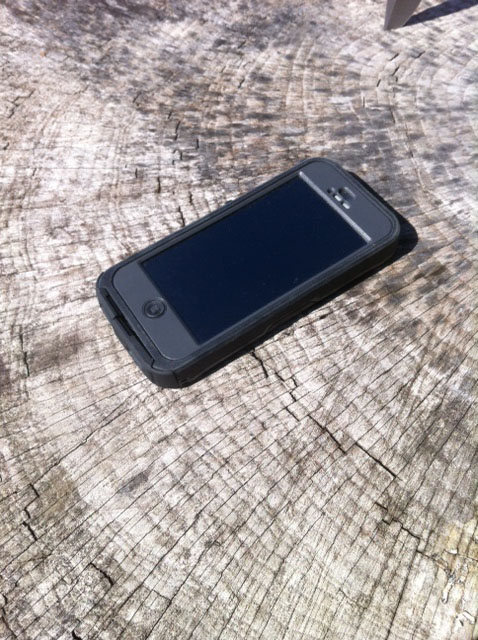 Mad Duo, Breach, Bang & CLEAR!