The MGL Victory Aegis Belt from Mean Gene Leather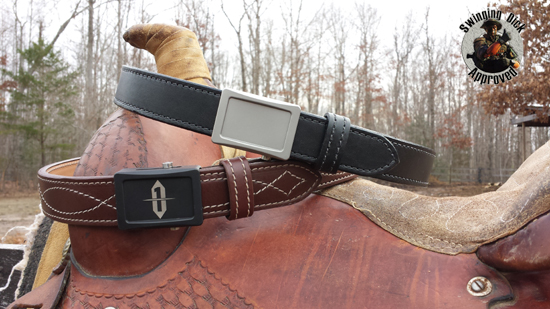 Victory First + Mean Gene Leather + Ares Gear. How awesome a combination is that? It's better than chocolate and peanut butter, superior to peanut butter and jelly, more fun than strippers and massage oil…er, anyway. It's a good combo.
Introducing the MGL Victory Aegis Belt. This hand sewn leather belt with what is in our mind the best piece in the Ares lineup will be fundamentally awesome on several levels.
Not familiar with Mean Gene Leather? It's the leather belt shop of Gene Higdon, the guy who started HSGI (he's now "retired"). Some of you gyrenes may recall the days when he was sewing the most awesome gear on the planet in his garage. Ares Gear – well, you should know by now that almost all our minions wear Ares belts (either Rangers or Aegis), and the ones that don't wear one at least keep 'em on hand for auto-erotic asphyxiation or flailing recalcitrant hippies.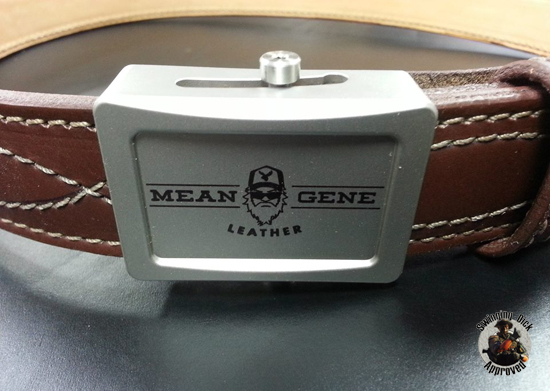 Grunts: Recalcitrant.
Victory First is of course the training company of our friend Matt Jacques, who apparently is the catalyst for this great team-up. We've written about him extensively (for that matter we've run some of his articles). You may recall having seen him playing Dejarik in a popular sci-fi movie a few years back.
The MGL Victory Aegis Belt will be available in either black or chocolate (the decorative stitch version is special request). Right now there's just a handful in existence and 2 of them are looped over the headrest of Matt's truck. The belt's will be 1.5" wide, 2-layer American made leather, laminated and nylon reinforced, sewn by Gene himself on his machine in his house near Camp Lejeune.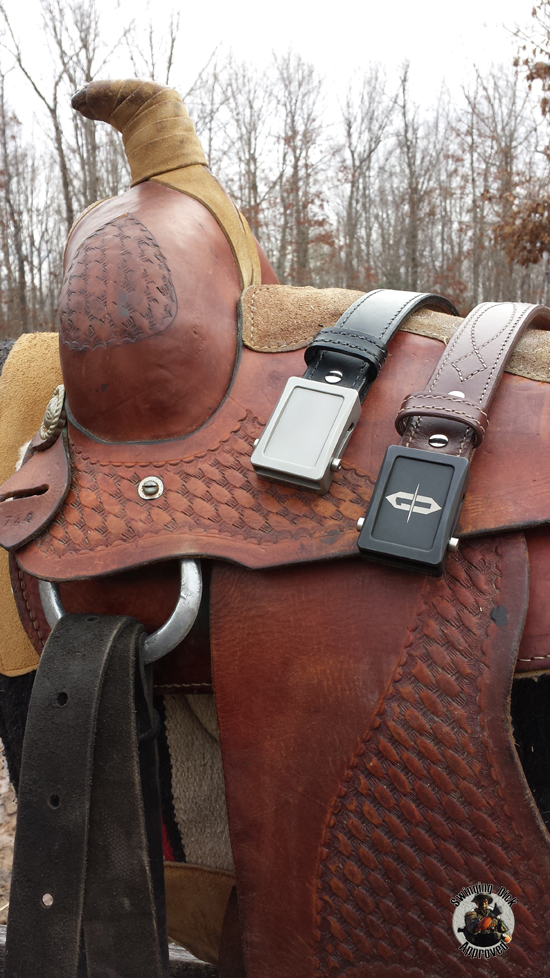 Says Mean Gene (around a jaw full of chaw), "It was Matt's idea. He's seen my leather and is a leather belt guy, but he really likes the Aegis buckle. So we started talking about it and he made the introduction to Jake. Ares Gear was kind enough to give me the right to use that buckle, so we'll be making the MGL Victory Aegis Belt."
Ares Gear HMFIC Jake Sebens says, "I have tried to make the Ares Gear brand synonymous with a certain level of customer service and quality, so I wouldn't have done this with just anybody. Gene makes great stuff. I think it will be a good fit. His belts are a good analog for Ares, just a different material and I'm very grateful to Matt [Jacques] for setting up the handshake with MGL."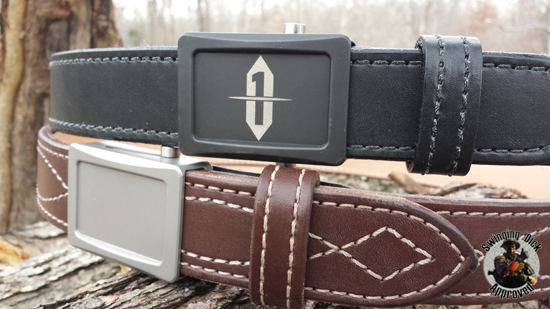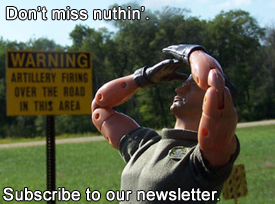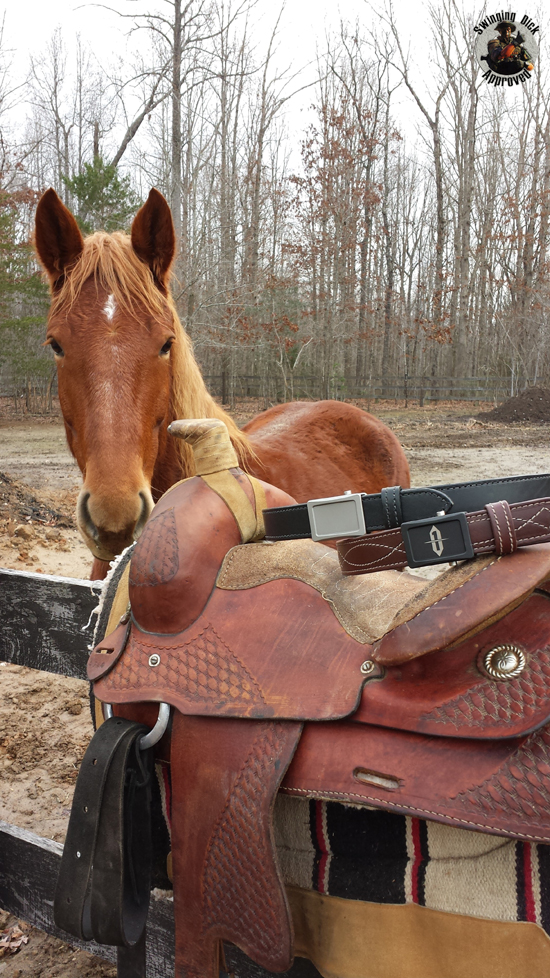 You can find out more on the MGL Facebook page: https://www.facebook.com/meangeneleather
Contact Mean Gene to get a belt made at info(at)meangeneleather.com. Do it quick, there's already a lead time of 3 weeks (more or less) because of the number of incoming orders.
Congrats to all involved. This is one of the best announcements we'll get to make during the SHOT "season".
Mad Duo Comms Plan
Primary: Subscribe to our newsletter here or get the RSS feed.
Alternate: Join us on Facebook here or check us out on Instagram here.
Contingency: Exercise your inner perv with us on Tumblr here, follow us on Twitter here or connect on Google + here.
Emergency: Activate firefly, deploy green (or brown) star cluster, get your wank sock out of your ruck and stand by 'til we come get you.