The Fight Professor Cometh – Frankie McRae Joins Breach-Bang-Clear
The Fight Professor Cometh – Frankie McRae Joins Breach-Bang-Clear
We are chuffed beyond measure to announce that Frankie McRae, the "Fight Professor", has joined Breach-Bang-Clear as a guest contributor.
Oh yeah, baby. He won't blow smoke, so we'll do it for him. This is a man who developed and ran the PSD class for USASOC back in the day. This is a man who was recognized and decorated for the record number and quality of SF students he produced while in charge of his schoolhouse (more on that below).
McRae, whom you've read before on this site in various Perspectives articles, now runs a training facility called 37PSR Gun Club about 30 minutes north of Ft. Bragg; he's also the HMFIC of Raidon Tactics. He's a retired US Army Special Forces 18 Zulu (Green Beret senior sergeant) whose primary job was 18D, SF medic, with a seconday MOS as an 18C (combat engineer). Frankie hails from a military family (two uncles were in 5th SFG). His Army career began at age 13 when he got hold of an SF medic handbook, but he wasn't sworn in until a few years later, right around the time Iraq invaded Kuwait.
"My job is to train, advise, and mentor. Good Americans need to learn to shoot, we're at that point. I'd like to work myself out of a job." Frankie McRae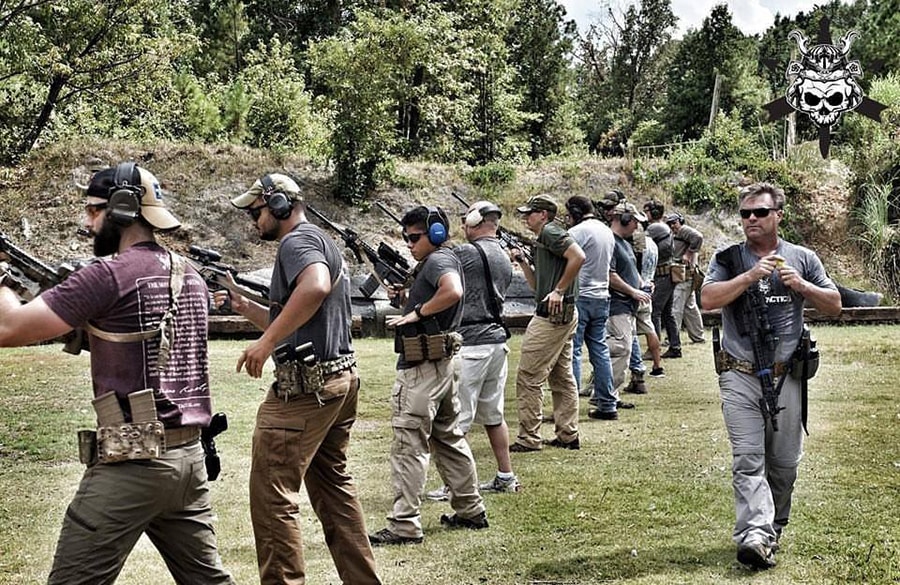 After his enlistment McRae went to the Ranger Regiment (1/75). He was an honor graduate of Ranger School, machine-gunner, team leader, and ultimately did RRD (Ranger Reconnaissance Detachment) selection and SFAS (Special Forces Assessment and Selection) in the same month. He went through the Q Course and was assigned to 1st Group (C Co, 1st SFG), was a CIF assault team leader, and eventually an instructor at SFARTAETC (Special Forces Advanced Reconnaissance, Target Analysis, and Exploitation Techniques Course), and was ultimately a troop sergeant major for 3rd SFG. He retired in 2010 after a tenure in USASOC's R&D element.
During his extensive operational career, McRae helped JSOCTF Iraq stand up the ICTF (Iraqi Counter Terrorism Force), then worked with them, TF Black, and in other billets for a long time.
He now instructs, consults, and works with military charities like the Special Forces Association and H-3 Veterans Services.
We'll tell you more about him in the coming weeks, and we'll talk about Raidon and Range 37PSR too. Right now join us in welcoming this admirable and badass American Jedi to the team — to say we are humbled and grateful to have him join us would be a gross understatement.
Watch for his first feature article very soon.
Find Raidon Tactics on Facebook at /RaidonTactics/; Range 37PSR is there at /37PsrGunClub/. They're on Instagram at @raidontactics and @37psrgunclub.
MD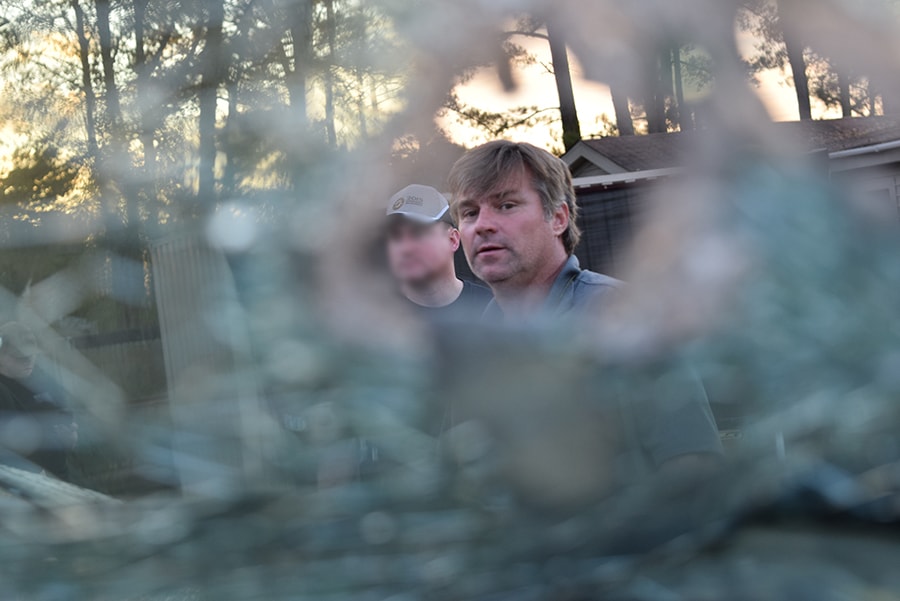 ---
---
If you wish to share or repost, please so kind as to follow our terms and conditions.
Mad Duo, Breach-Bang& CLEAR!
Comms Plan
Primary: Subscribe to the Breach-Bang-Clear newsletter here; you can also support us on Patreon and find us on Pinterest.
Alternate: Join us on Facebook here or check us out on Instagram here.
Contingency: Exercise your inner perv with us on Tumblr here, follow us on Twitter here or connect on Google + here.
Emergency: Activate firefly, deploy green (or brown) star cluster, get your wank sock out of your ruck and stand by 'til we come get you.
T&C: All original material published by Breach-Bang-Clear is the copywritten property of Breach-Bang-Clear, Inc. If you wish to repost, republish, or otherwise share our content, feel free to reproduce an extract of up to 225 words and one complete, unaltered image, preceded by attribution crediting the source and author's name, to include a link to the Breach-Bang-Clear home page, with a link back to the full article on our website, BreachBangClear.com. You do not require our permission to do this. Please do not reproduce our content in its entirety without contacting us first. We do allow full syndication on a case by case basis (credited, and posted with a canonical link, as is common practice and in good form) but only when mutually agreed upon beforehand. If you wish to reproduce a complete article, please contact us for permission to publish first.