The Bradley Adjustable Cheek Rest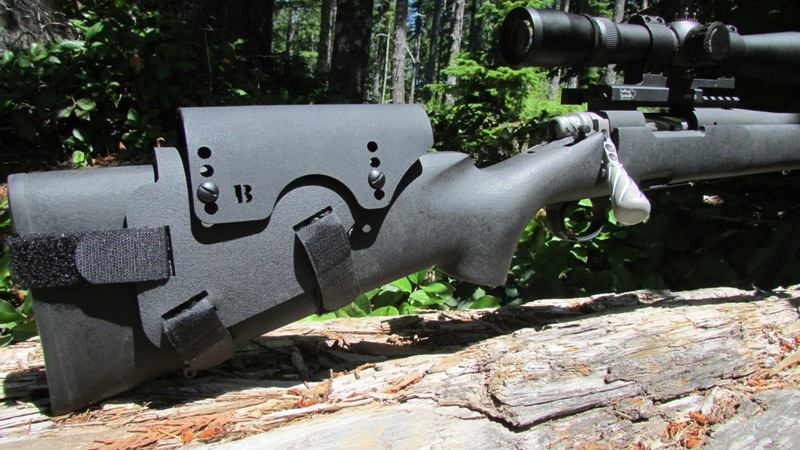 This, boys and girls, is the Bradley Adjustable Cheek Rest. Though to look at it you might think it was sculpted of minotaur horn and polished with unicorn semen, that is not actually the case. It's actually just good quality Kydex, individually hand crafted by a burgeoning vetrepreneur right here in the US of A. What's significant about the Bradley Cheek Rest (there are non-adjustable versions too) is that it requires no modification to your long gun — there's no drilling involved.
Grunts: Burgeoning.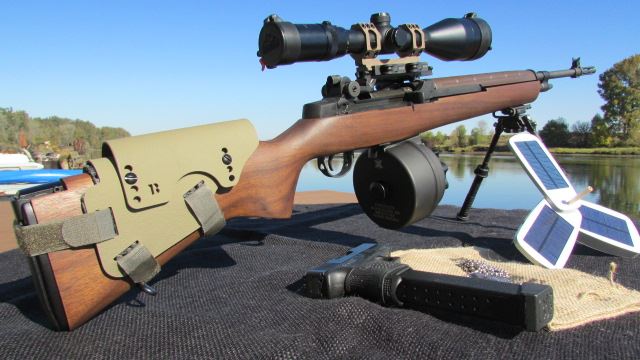 We originally heard about the Brad Cheek Rest from Proof Research (the guys with those badass carbon fiber barrels). Says Proof,
"We've used the Bradley adjustable cheek rest on a bear hunt with a Manners Hunter stock and in Magpul CORE's long-range precision rifle class on a PROOF Terminus stock, and it's a seriously useful piece of gear. With a quality stock and a carbon fiber barrel, your (properly built) hunting rifle can be accurate at distances previously relegated to heavy precision rifles…but you can't take complete advantage of that performance without a solid cheek weld. The Bradley cheek rest is a lightweight, but very robust, alternative to a built-in adjustable cheek rest. Veteran-owned, made in the USA, great service, and it just plain works."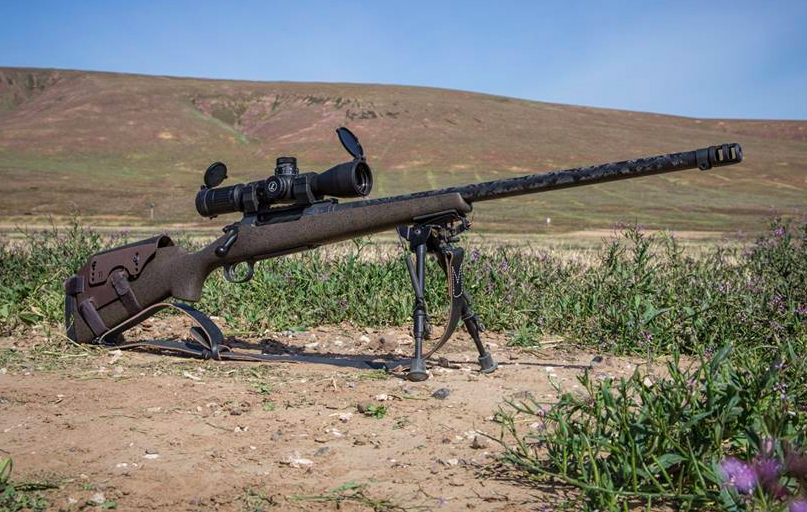 As you can see there are a number of different styles, versions and color schemes to suit you, from something you'd put on your Kalashnikov to an AR to your scoped surgical instrument. You can get a rise from .5 in. up to nearly 1.5 in. depending on the model and the weapon it's mounted to. Looks like they've got at least a half dozen colors and cammie patterns for those of you interested in proper hoplogical splendor.
Check 'em out online here or on their Facebook page here.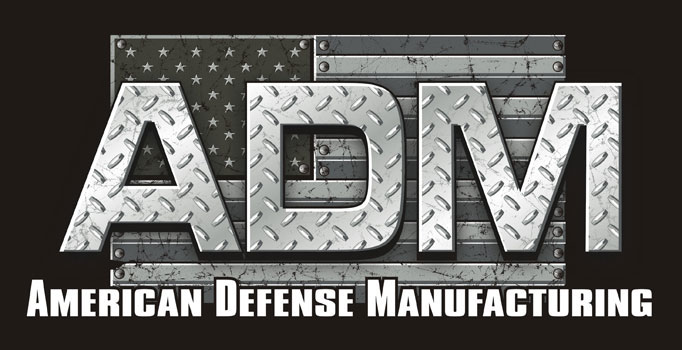 [grwebform url="http://app.getresponse.com/view_webform.js?wid=11684203&u=aecV" css="on" center="off" center_margin="200″/]
Like what you read on Breach-Bang-Clear? Consider perusing our store or supporting us on Patreon.
Mad Duo, Breach-Bang& CLEAR!
Comms Plan
Primary: Subscribe to our newsletter here or get the RSS feed.
Alternate: Join us on Facebook here or check us out on Instagram here.
Contingency: Exercise your inner perv with us on Tumblr here, follow us on Twitter here or connect on Google + here.
Emergency: Activate firefly, deploy green (or brown) star cluster, get your wank sock out of your ruck and stand by 'til we come get you.