"The Real Deal" – the Ambush of Ox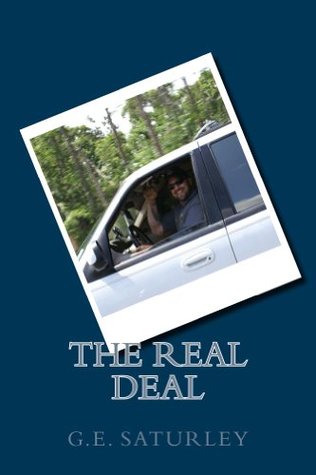 In 2006, St. John Parish Sheriff's Office Captain Octavio "Ox" Gonzalez was shot and killed during a manhunt for 2 suspects who'd previously shot and wounded Detective Monty Adams during a traffic stop. After shooting Adams and then ambushing Gonzalez, suspect John Lee Cheek (who shot Gonzalez in the back) and alleged accomplice Crystal Lynn Reed (who lured Gonzalez into an ambush by acting like a motorist in distress) engaged a violent crime spree for approximately 12 hours, at one point taking a hostage and perpetrating 2 home invasions, followed by a police chase in New Orleans. They were eventually captured. Creek was convicted of first degree murder and sentenced to life in prison without possibility of parole.
Graham Saturley, who at the time was Detective Adams' partner, advises us he has written a book called The Real Deal about the events with permission of the Captain's widow, Gloria.  A significant portion of the proceeds from sales of the book will go to the Octavio Gonzalez Memorial Fund. He furthermore advised, and this is going to be significant to a lot of you, that it might be of some help to those who are dealing with (or have dealt with) survivor's guilt. The book tells not just the story of Gonzalez murder but that of the narcotics investigation leading up to it and the partner- and mentor-relationships of the men involved.
Get a copy of The Real Deal: the Ambush of Ox.