Tactical Tyrion – the Imp and an M4
Tactical Tyrion is OAF.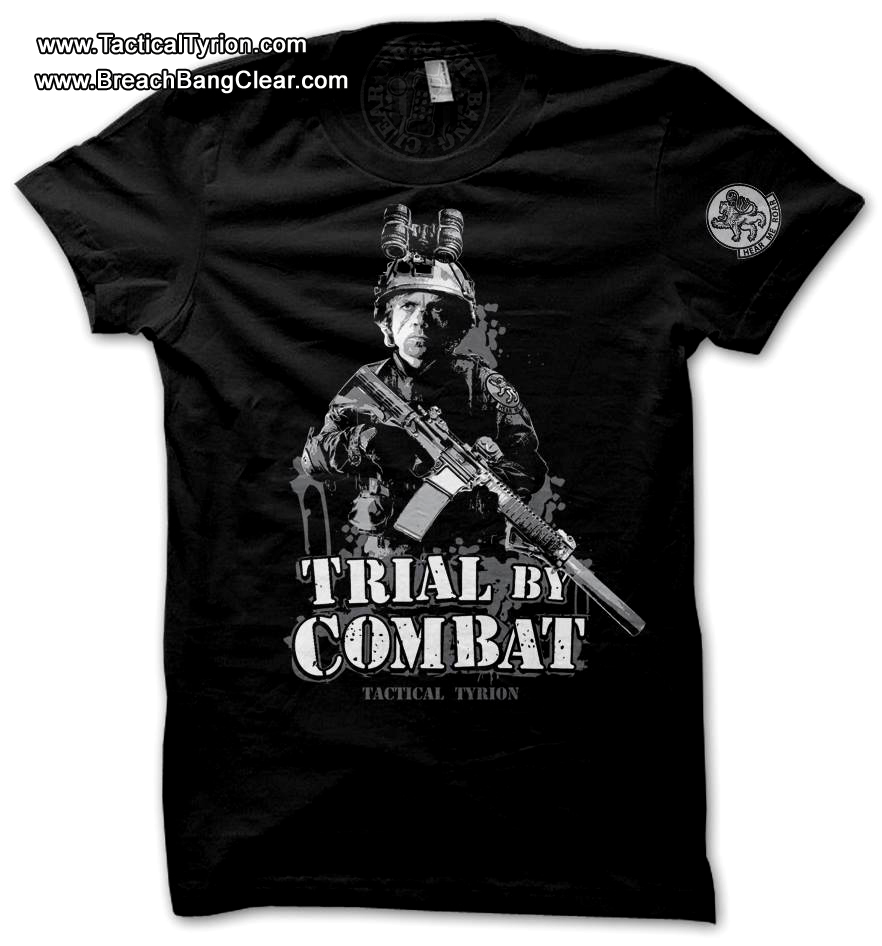 You know what we think? We think Tactical Tyrion would have been completely good to go in a Trial by Combat, even pitted against the Mountain that Rides. We already know Tyrion Lannister likes dancing moms, which is a serious point in his favor. Now we'd like to see him going Pew pew pew – maybe even shooting Gregor Clegane in the face?  You can keep the First Sword of Braavos and the Dothraki Khal with uncut hair. We'll take Tactical Tyrion.
Demand a Trial by Combat. Then shoot them in the face. That's what the Mad Duo says!
Get your Tactical Tyrion shirt right here – or just visit www.TacticalTyrion.com.