Tactical Tyrion: "Cast a large shadow."

Yeah, we've released our newest shirt from Knife Hand Apparel and yeah, it's badass. It's a Tactical Tyrion design, updated to reflect the new beard and of course the scar, and we reckon you should take it as advice for how you should attack not just the new year, but every year thereafter. Y'see, Tyrion is a pipehitter despite himself, against all probability, physical limitations and personal tragedies notwithstanding. The phrase across the back is of course a recognition of our favorite character's potential, but it's also a command to good Americans (or Englishmen, or Canadians or Danes or whatever). That's right, it's an imperative.
Cast a large shadow.
Don't live an inconsequential life. Make a difference in your world, regardless of your age, gender, background or size.
"Oftimes a very small man can cast a very large shadow."
Regardless what life throws at you, we enjoin you to be as Moqorro described: the one with the big shadow, snarling in the midst of it all.
Grunts: enjoin.
Get 'em at Knifehandtheworld.com. As with everything in our store, portions of the proceeds go to assorted charities our crew are directly affiliated with.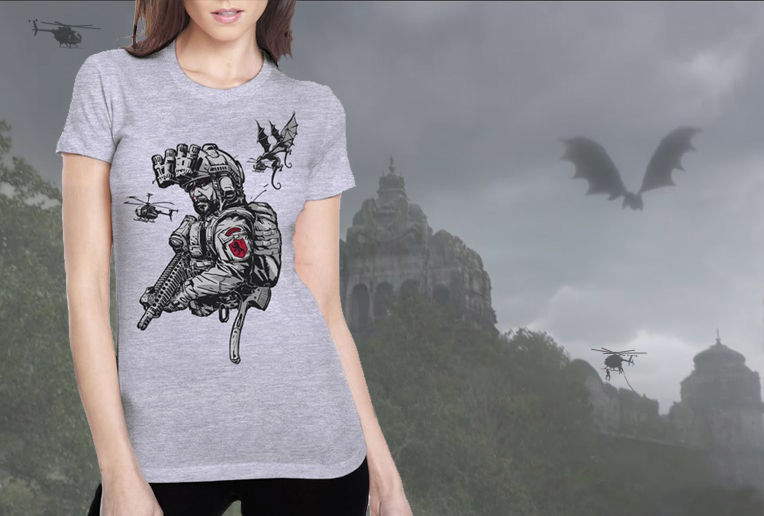 Tactical Tyrion
Having issues with your order? Get the wrong size, wrong item, or are you just recovering from a hangover and need something to distract yourself with?
[email protected] is the e-mail address you need.
Nuthin' to be ashamed of. We like gun pr0n too.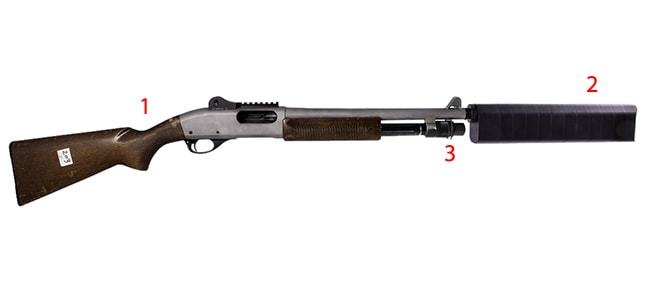 ---
Declare for Morning Wood!
Come, stroll the awe-inspiring aisles of the Morningwood Bazaar.  Earn the right to wear our sigil and speak our words.
If you wish to cite, syndicate, or curate our material, or if you're wondering about our please be so kind as to read our Terms, Conditions, and Disclosures.
Take heed! We have advertisers, sponsors, and affiliate relationships with some of the companies you will be reading about (particularly, but not limited to, archival posts). If you purchase one of those items, we will get a small commission from the sale at no additional cost to you. A lot of work goes into Breach-Bang-Clear; by making your purchase through one of our portals you'll be supporting our work. This will help us buy beer, bullets, and barbecue, and we won't have to put pop-up ads and other such stupid shit into our articles to pay our expenses.