Tactical Tailor Tac Town Throw Down
We recently found ourselves in the PNW getting into various types of trouble, and were lucky enough to check out the Tactical Tailor "Tac Town Throw Down" which we're hoping they start holding every year in August.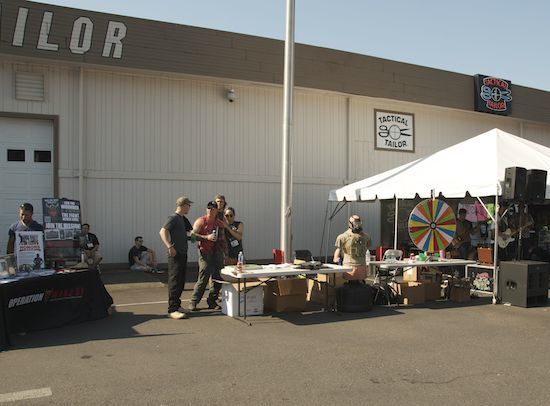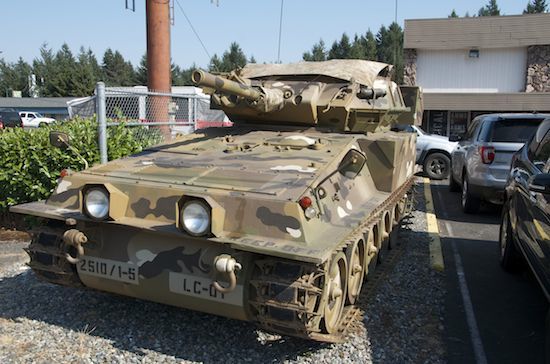 The party kicked off at high noon, at the company's retail store location, just outside Ft. Lewis, Washington.  The company decided to host a "block party" of sorts, with a bunch of vendors and entertainment for all. There was also a fund raising push for some great charities such as the The Gallant Few, EOD Warrior Foundation, the Night Stalker Association West and Ward 57.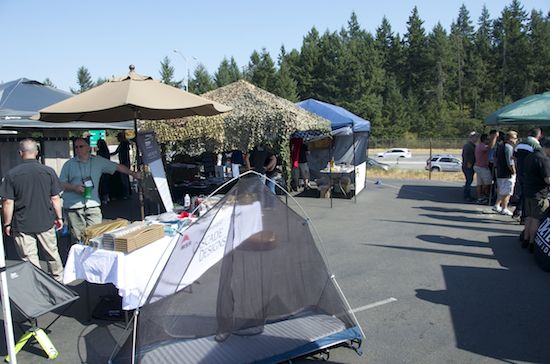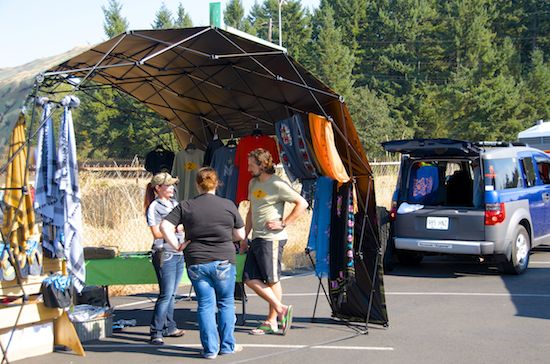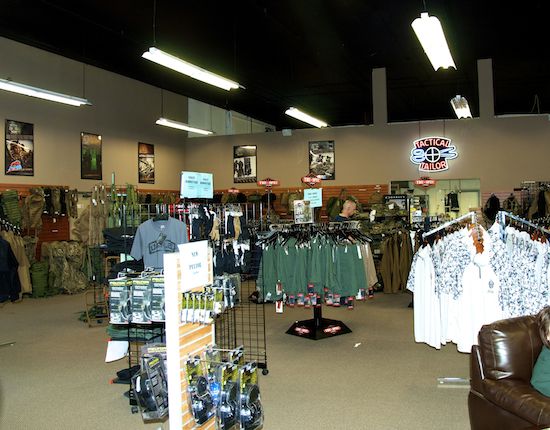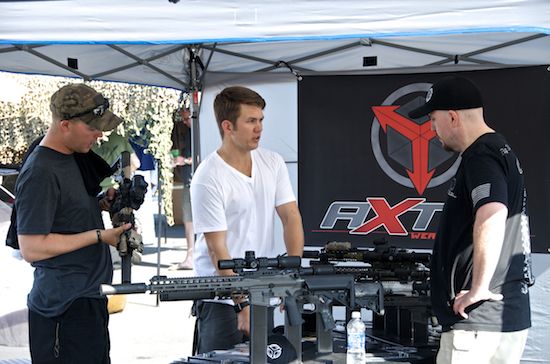 With Pinup girls from Modified Dolls, and locally sourced bikini talent for the dunk tank, there was plenty of scenery to enjoy as Tactical Tailor grilled free burgers and dogs for those in attendance. Some of the more notable vendors to participate included our friends from Combat Flipflops, Mega Arms, BE Meyers, Benchmade and AXTS Weapons Systems. We got the chance rot handle some of the badass Grey Ghost Precsion rifles, one of which was won by a lucky bastard in support of the charities.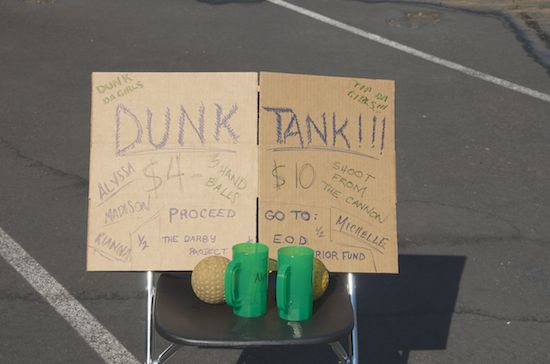 Local soldiers, customers and fans enjoyed country and southern rock music from the Jones and Fischer band, and everyone was in high spirits. This was a rare opportunity for many customers to enjoy a store-wide sale, and see the newly revamped shop. Cheeseburgers, beer, rifles, and tactical nylon, whats more American than that? Why, a dunk tank staffed with local ladies! This particular dunk tank had a twist; you had to hit the release button with a rifle instead of by hand. Using a modified AR-15 using blank cartridges, we got our chance to shoot a tennis ball and hit our mark.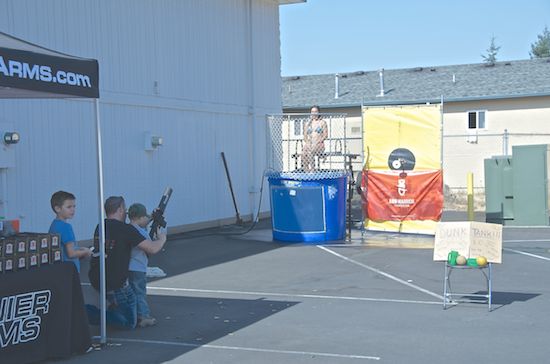 The Tactical Tailor Tac Town Throw Down (say that shit five times fast) went off without a hitch, and we were pleased to see many soldiers attend after the clock struck 1700. We had the chance to see old Ranger friends, meet some new one and knock back some brews. We sincerely hope that Tactical Tailor decides for sure to make this a yearly event, as the festive event was a huge hit! The party helped raise some money for some great causes, and everyone had a blast. 
Mad Duo, Breach-Bang& CLEAR!
Comms Plan
Primary: Subscribe to our newsletter here, get the RSS feed and support us on Patreon right here.
Alternate: Join us on Facebook here or check us out on Instagram here.
Contingency: Exercise your inner perv with us on Tumblr here, follow us on Twitter here or connect on Google + here.
Emergency: Activate firefly, deploy green (or brown) star cluster, get your wank sock out of your ruck and stand by 'til we come get you.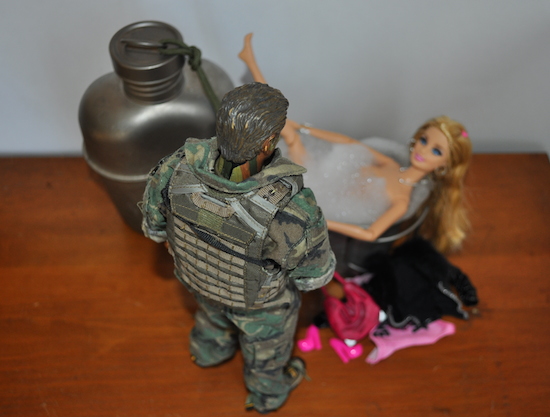 Tactical Tailor Tac Town Throw Down