Tactical Soup Sandwich: 2 days left
Chances are, if you are in some way associated with the noble profession of arms, you've heard the term soup sandwich. If not, think it over – if we have to explain it, you probably won't get it. If you do get it, then you know a soup sandwich when you see it. RE Factor's limited edition shirt of the month is the Tactical Soup Sandwich t-shirt, and you only have two more days to order one. They'll ship on 31 OCT 13.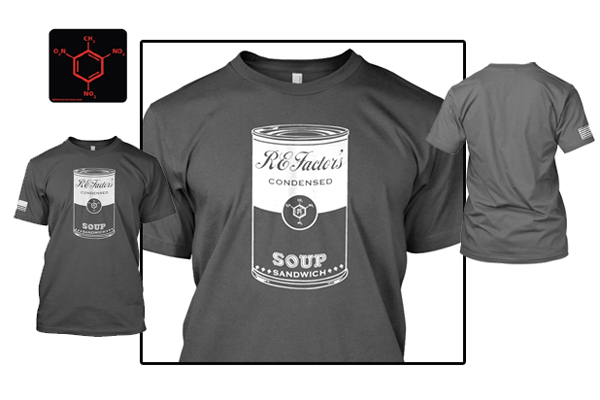 All shirts are printed in the USA on Made in the USA American Apparel 50/50. They will not be available again.
Whether you want one for yourself to express self-deprecating humor, brutal candor, or need one for the idiot who put his kevlar helmet on backwards that one time, order it here.