TGoT | The Mountain, The Bastard of Bolton and Samwell Tarly
Today's installment of TGOT (Tactical Game of Thrones) will include Gregor Clegane, Samwell Tarly and Ramsay Snow. As you're no doubt aware, we cast firearms/tactical industry folks to play roles we think they're well suited for. Today is no different (and, in our n0t-so-humble opinion, better than many that have gone before).
We'll begin today's installment with the role of Gregor Clegane, "The Mountain that Rides." Clegane is the most terrifying warrior in the Lannister ranks, if not all of Westeros. He is described as "freakishly large, freakishly strong and unnaturally fast for a man that size."
That obviously makes him Mike Lamb.
That's right. Ser Gregor Clegane, aka The Mountain, will be played by Michael Lamb of Stoic Ventures. Lamb is a former enlisted Force Recon Marine turned officer who later spent a lot of time working with some US govt. intelligence agencies in assorted shitholes around the world. More importantly with regard to his role as The Mountain, he once beat a hippie to death with the drumstick pulled off an ostrich.
Note that you can train with Stoic Ventures Training and Consulting and probably not be cloven in two or crushed. Probably.
Next up is the role of Ramsay Snow, the Bastard of Bolton. For the Bastard of Bolton we needed someone capricious, cruel and sadistic. The meant we needed an attorney. Factor in that Roose Bolton's natural born son is also a pervert and the role becomes obvious. We know lots of perverted industry guys, but only one of them is also a lawyer. That makes the role of Ramsay Snow a cinch for Mark Keller of B5 Systems. Like Ramsay Snow, Mark Keller is a perverse and evil genius who is also a fierce warrior. Unlike Ramsay Snow, Keller is responsible for such nifty gadgets as the Bravo Series and assorted bad ass rifle stocks.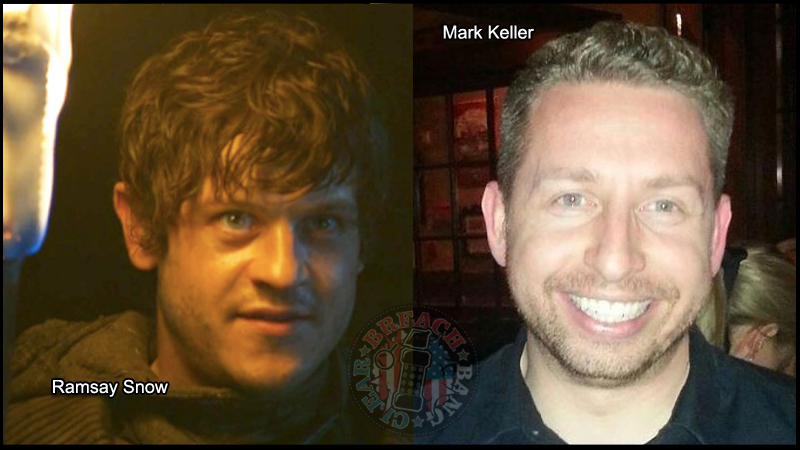 Lastly of course is the role of Samwell Tarly. For this role we chose none other than Adam Pini, newly promoted Vice President of Sales at American Defense Manufacturing. Now, Tarly is a coward in the books and on tv whereas Pini is not, but…both of them can tear up an all you can eat buffet. Both are good, honorable men who are gifted at what they do. The biggest difference between the two of them is Pini's hair (his coiffure is legendary) and flatulence (he has been known to clear more than one room at a time), but don't let that put you off. We're confident Adam is the perfect Sam the Slayer and as you're aware we are always right.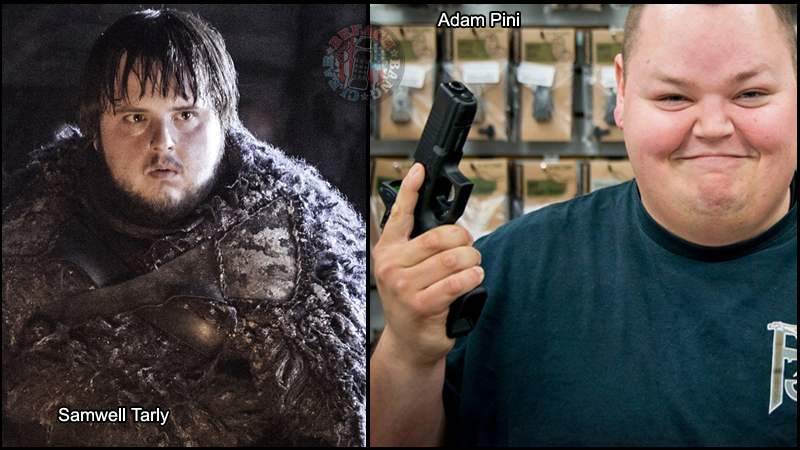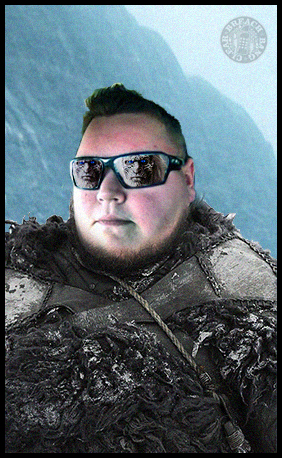 More to follow. Join us next week for the next installment of Tactical Game of Thrones.
Read up on other characters:
https://www.breachbangclear.com/tactical-game-of-thrones-cersei-joffrey-and-that-oberyn-dude/
https://www.breachbangclear.com/tactical-game-of-thrones-kyle-lamb-pays-his-debts/
https://www.breachbangclear.com/tgot-a-clegane-a-mormont-and-that-naharis-guy/
https://www.breachbangclear.com/tactical-game-of-thrones-review-from-last-season/