Tactical Game of Thrones – Kyle Lamb Pays His Debts
This week's episode of Tactical Game of Thrones will be featuring the cast members who will be playing none other than Tywin Lannister, Lord of Casterly rock and head of House Lannister, as well as the unlikely team of Tyrion Lannister (the son Tywin hates) and Ser Bronn of the Blackwater, Tyrion's dangerous, brutal but strangely likeable cutthroat sellsword bodyguard.
First, Tywin Lannister.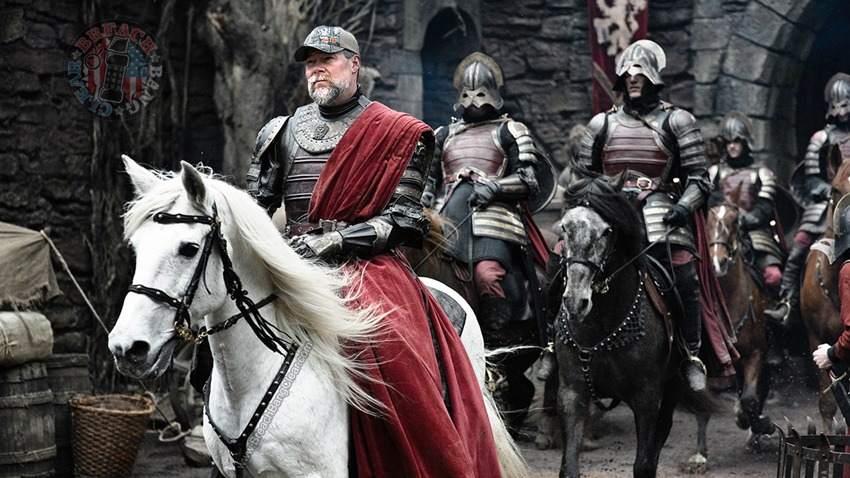 We needed someone damn dangerous to play Tywin Lannister, the Lord of Casterly Rock and master of House Lannister. Someone with scornful gravitas, who can easily command men like Gregor Clegane and Ser Bonifer Hasty in the same army. Someone with a look that says, "I'll kill you and not wonder if I'm making orphans." Kyle Lamb of Viking Tactics has that look. No one else could play this role with such ruthless ability. Kyle Lamb. Tywin Lannister. It's obvious.

Bronn of the Blackwater
Bronn has been keeping Tyrion alive since he killed Vardis Egen. A man who appreciates the judicious application of brutality as a way of getting things done, he never kills anyone who doesn't need killed, enjoys wenches and wine, is much more clever than most give him credit for and would much rather fight than do "honest labor." We figure our own minion Nathan "Mad Duo Nate" Murr is the perfect guy to play this role, particularly given who we chose to play Tyrion. The symbolism lies on several levels.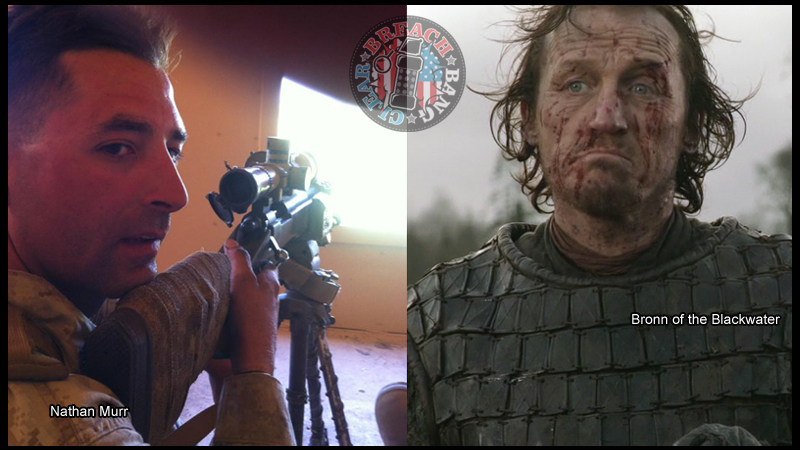 Tyrion Lannister
Tyrion Lannister is someone who loves to read, doesn't like to sleep outside (or on the ground, or in the rain or snow) and keeps company with men far more dangerous than himself. He can fight, and will at need, but he isn't terribly good at it and would just as soon avoid it.  Tyrion would no doubt have used his wits to secure himself a great place in the world if only he wasn't an inveterate smartass that didn't know when to shut up. Oh, and his head is also too big for his body. That is why we selected our minion "Mad Duo David" Reeder to play "the imp" in the Tactical Game of Thrones series. As with the Nate – Bronn correlation, here too the symbolism lies on several levels.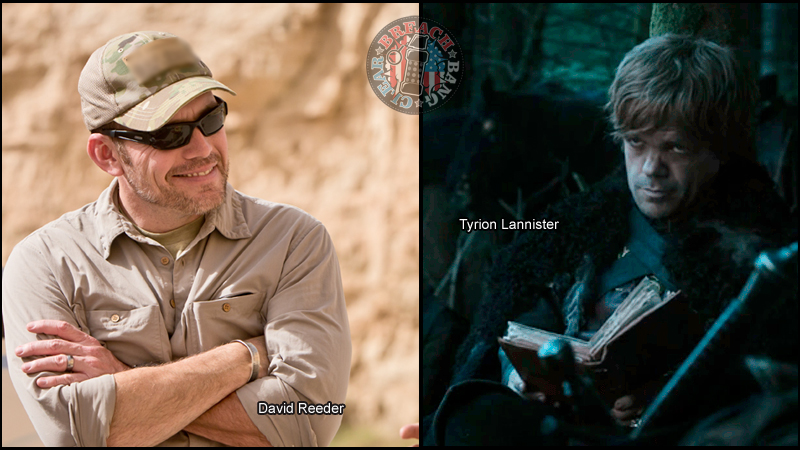 Read up on other characters here:
https://www.breachbangclear.com/tactical-game-of-thrones-review-from-last-season/
https://www.breachbangclear.com/tgot-a-clegane-a-mormont-and-that-naharis-guy/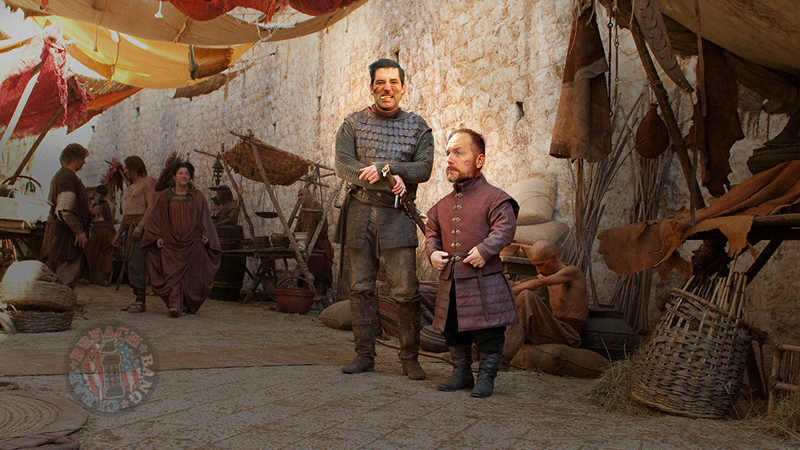 Mad Duo, Breach-Bang & CLEAR!