Tactical Dickies – New Line From An Old Name
A tactical line from Dickies has been announced – come on, you want to say it too. "Tactical Dickies." Breach Bang Clear

Tactical Dickies – New Line From An Old Name
Dickies Releases New Tactical Apparel Line at SHOT Show 2018
News Desk
Dickies is advising us they're releasing an entirely new line of apparel for the tactical community at SHOT Show 2018. Dickies will be displaying the new goodies from their Fall 2018 collection at Booth #10662.
They described the new line thusly:
Dickies Tactical

Since 1922, Dickies has been outfitting hard-working women and men, many of whom dedicate their lives to protecting and serving the public. Whether you're a beat cop, an elite operative or live the survivalist lifestyle, chances are Dickies Tactical has the performance gear that works when seconds count and movement matters.

New Product Snapshot
Dickies Men's Tactical Ripstop Cargo Pant $42.99

Dickies delivers the new Stretch Ripstop Tactical Pant engineered to provide mobility and comfort in hot and humid climates. The lightweight design keeps you cool through the rigors of the job, while the flex ripstop fabric ensures comfort whether seated, standing or running. Roomy cargo pockets with a hidden built-in mag pouch and front leg cell pocket keep your magazines and cell phone immediately accessible.

Dickies Men's Tactical Covert Ripstop Pant $32.99

Intended for stealth movement, the Dickies Covert Ripstop Pant is built to remain inconspicuous until the moment matters. Large hidden pockets at the back yolk and side leg give you plenty of easy access storage space without blowing your cover.

Dickies Men's Concealed Carry Weapon Snap Front Tactical Shirt $32.99

Dickies new Snap Front Tactical shirt is designed to stand up to the toughest environments. It keeps the sweat off when the pressure is on with flexible fabric and ventilated side panels and back yoke. Hidden snap front for easy access to CCW means you can safely carry while out in the field. Available in Short and Long Sleeves.

Dickies Women's Tactical Covert Ripstop Pant $42.99

Constructed with performance stretch fabric, these pants were crafted specifically for women who work hard and never stop moving. Hidden pockets provide discreet storage of ammo and cell phones until the last moment.
You can learn more about the new Dickie's line of tactical apparel here online.
SHOTREP brought to you in part thanks to the support of US Elite Gear, @uselitegear.

---
SHOT Show 2018
This SHOT Show 2018 SHOTREP has been brought to you by the eeeee-light writin' team at Breach-Bang-Clear. You're welcome. Why are we focusing so much attention on SHOT, you ask? Is the NSSF SHOT Show that important, you wonder?
Is a pig's ass pork?
The National Shooting Sports Foundation annual Shooting, Hunting, Outdoor Trade show may be just one of many conventions in Vegas, (as you can see by checking out Vegas Means Business), but it's definitely the most important one in our world…well, unless you count the AVNs. Besides, as we've explained (NSSF SHOT Show 2018 Approacheth), this year is SHOT's 40th anniversary — meaning it's damned near as old as the most seasoned dancer at Nancy's Squat 'n' Gobble! (We're not entirely sure how old Industry Day at the Range, or as it's also called, Media Day at the Range, really is.)
Regardless — we'll be providing industry press releases and lots more from the floor. There's damn sure gonna be a lot to talk about.
You can find all our SHOT Show 2018 articles in the SHOT Show 40th Anniversary lineup.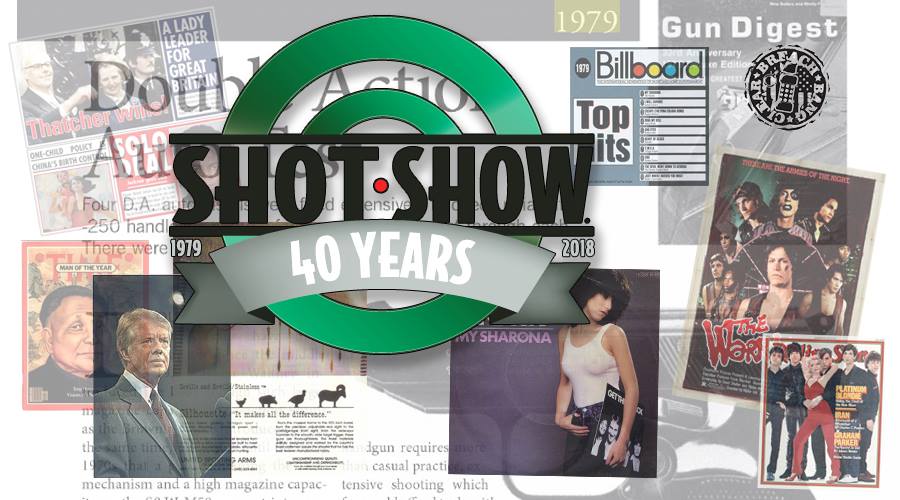 [arrow_feed id='57235′]
---
---
Breach Bang Clear
From the News Desk: tactical news, gun news, recent developments in the firearm industry, updates from the tactical community, and of course tactical gear reviews.
Breach-Bang-Clear is the online publication of choice for Warrior Scholars, Renaissance Persons, Responsible Armed Citizens, Vetrepreneurs, Adventurers, and people who want to think and be dangerous.
If you wish to share or repost, please so kind as to follow our terms and conditions.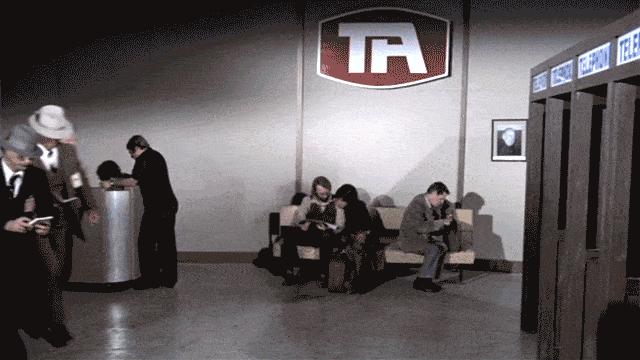 Comms: Our PACE Plan
Primary: You should immediately subscribe to the Breach-Bang-Clear newsletter here; you should also be reading all our pontifications and every single Op-Ed we publish.
Alternate: We present superb gun pr0n, knife pr0n, and tactical industry news on the Breach-Bang-Clear Facebook page; there will be more of that, and some military humor as well, on our Instagram account (@breachbangclear), so be sure to check in there frequently.
Contingency: There will be an additional chance to read tactical news, gun reviews, outdoor gear reviews, adventure equipment reviews, and blade pr0n on our Google + account;
Emergency: Activate firefly, deploy green (or brown) star cluster, get your wank sock out of your ruck and stand by 'til we come get you.
T&C: All original material published by Breach-Bang-Clear is the copywritten property of Breach-Bang-Clear, Inc. If you wish to repost, republish, or otherwise share our content, feel free to reproduce an extract of up to 225 words and one complete, unaltered image, preceded by attribution crediting the source and author's name, to include a link to the Breach-Bang-Clear home page, with a link back to the full article on our website, BreachBangClear.com. You do not require our permission to do this. Please do not reproduce our content in its entirety without contacting us first. We do allow full syndication on a case by case basis (credited, and posted with a canonical link, as is common practice and in good form) but only when mutually agreed upon beforehand. If you wish to reproduce a complete article, please contact us for permission to publish first.