Surefire's Face-Melting Flashlight
Because why just look around when you can melt someone's face?

When we came across this, the collective howls of our minions (both positive and negative) were loud, long and immediate (that's what she said). Sure, while 2,400 lumens may seem extreme to some, when you consider its use in maritime or air operations it doesn't seem bad at all. There have been brighter lights (including some that you can even cook breakfast with) but this guy is all LED so it'll run quite a bit cooler. The UDR Dominator runs from a dozen CR123's or from an included rechargeable battery. Run time is 2.5 hours at 2,400 lumens when using CR123's–we've come a long way from 120 lumens running for 20 minutes ten years ago…
It's just under a foot long at 11.6 inches and ~2.5 pounds when fully gassed up with batteries so you aren't going to want one for your next lightweight carbine build – though it will no doubt make a satisfying tonk, for those of you who need it in that capacity.

Just how bright is 2,400 lumens? We received this scientific graph and animated chart from Surefire, showing exactly the effect on the target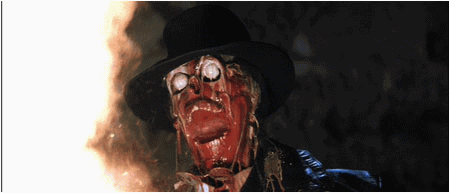 You can find authorized dealers here at Surefire.
MSRP is $1,370 (or roughly what we spend on quality bourbon over a decent weekend).