Review | Streamlight USB ClipMate
Supply Sergeant a dick? Hate buying batteries? The Streamlight USB ClipMate, a rechargeable little task light, may be exactly what you're looking for. Mad Duo
Recently while visiting one of our favorite Virginia gear shops (F3 Tactical), we spotted an interesting flashlight with a built-in USB tab for charging. Now we've all seen the garbage five dollar special USB flashlights at the local gas station. They're a good idea, but they're junk. The new ClipMate USB from Streamlight, on the other hand, took that good idea and actually made it useful and practical.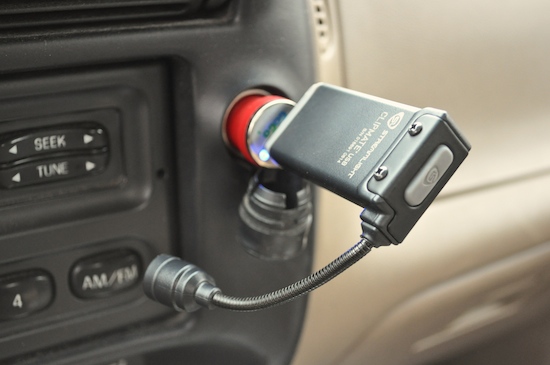 Higher-End Task Light
The USB ClipMate was designed to be a multipurpose task light that can fill a range of everyday uses. We can see it is just as useful to a mechanic as a warfighter, plumber, or cop. Why? Well, one big reason is that it doesn't consume batteries that can be expensive, unavailable, or hard to find. For years our guys and gals overseas ran into the seriously bullshit issue of getting batteries from stingy supply sergeants (who usually scoffed at the request from the safety of their cage or conex). Sometimes their CO or 1st Sergeant couldn't "miracle" batteries into existence, particularly on small FOBS in the middle of nowhere.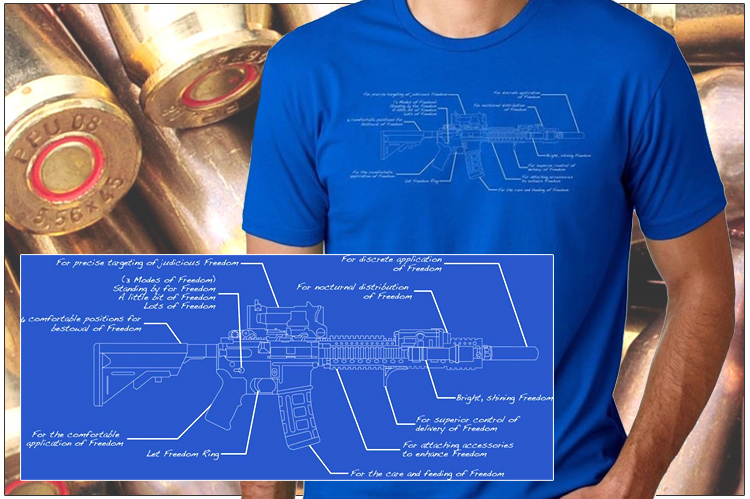 Worse yet, lack of batteries didn't usually cancel a mission. This completely unacceptable breakdown in the supply chain was often solved by the lowest-paid servicemen, the E-5 and below. Guys would write home to Mom and Dad, begging  "Please send CR123, AA, and AAA batteries!" You needed batteries for a red lens flashlight just to negotiate obstacles on a late-night emergency run to the shitter; we won't even get started about the need for batteries for your NODs.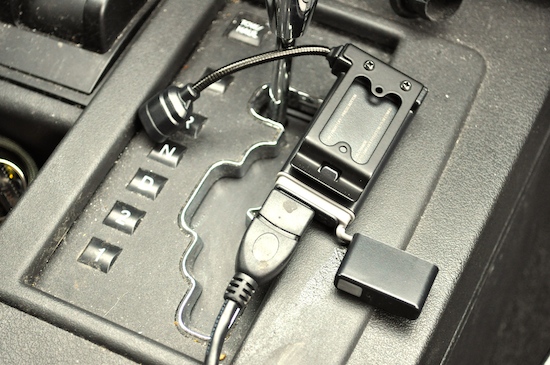 The ClipMate solves this issue with a built-in and protected USB tab that can clip into the included wall charger, or any other such commonly found receptacle. We tried charging our purchased sample on two different vehicle "cigarette plug" chargers, usually used for our phones. There were zero issues. We tried it with the included charger, one for the iPhone, and another for an Android smartphone. No issues. We further plugged the ClipMate into a computer, and also two different portable power banks; once again, no issues.
But there is more to this task light than just convenience in charging. The other main selling point is its impressive output. 
Modes and Lumens
There are four modes programmed into the ClipMate, two in white light and two in red light. The LEDs put out 10 lumens of white light for a full 24 hours. If the power button is clicked a second time it will put out 70 lumens for 3.5 hours. The power button can be pressed and held for a few seconds to switch the light over to red. Once the switch is made, the light will always turn on in the low setting of the selected color.

For dudes using the light to read a map in a tactical setting, there's no worry about a white light ND. In red-light mode, the ClipMate produces .2 lumens, a tiny amount of usable light for 65 hours. A second click gets you .5 lumens for 16 hours. At first, we were surprised by the low output choices for the red-light settings, but let's be realistic. If you need red light, you're probably trying to keep a low profile. Reading a notebook or map is easy with .2 lumens, and .5 throws more than enough light to find the crapper at zero dark thirty.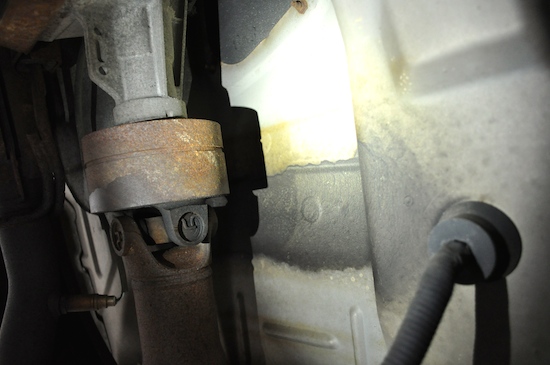 The USB ClipMate Has a Couple of Trade-Offs
Most task lights come with trade-offs, and the Streamlight USB ClipMate is no exception. The light is apparently named for the 1" wide x 2" long spring steel clip mounted to its side. This clip provides good tension for attaching the unit to a baseball cap brim, the side of a cap or beanie, or a shirt collar. But when slipped into the PALS webbing of body armor, it's hard to get the flexible stem with LEDs on top to stay where you want it. And the "L" shape of the light can be a detriment to how you intend to use it. Streamlight might want to make a version that places the flexible stem in the front of the light body, with the switch to the side. We feel this setup would be better for military use on helmets and armor. 
The only other negative is the life span of the internal rechargeable battery. Streamlight advises that after 300 charges, the battery will only hold 70% of its original charge. That's not necessarily a deal-breaker. You could charge it every day on a half-year deployment, and it will still have plenty of life left to hand down to your kid brother.
For the Cop or Mechanic, the $43 price should be doable as well. Even though Streamlight offers a lifetime warranty, we wouldn't feel bad if we broke or wore it out. The USB ClipMate is a great little light to leave in your car, toolbox, or attach to your clipboard.

 This article may contain affiliate links. If you make a purchase using such a link, we will earn a small commission from that sale at no additional cost to you. 
Like what you read on Breach-Bang-Clear? Consider joining our Tactical Buyers Club.