Spek Micro Dot – American Defense Manufacturing's new optic
The American Defense Manufacturing Spek Micro Dot is ADM's entry to the optics market (well, along with the Flik3 and Flik5 power magnifiers, q.v.). It's a 2MOA optic fueled by AAA batteries, with 15 total brightness settings; 13 daytime settings and two low-light settings.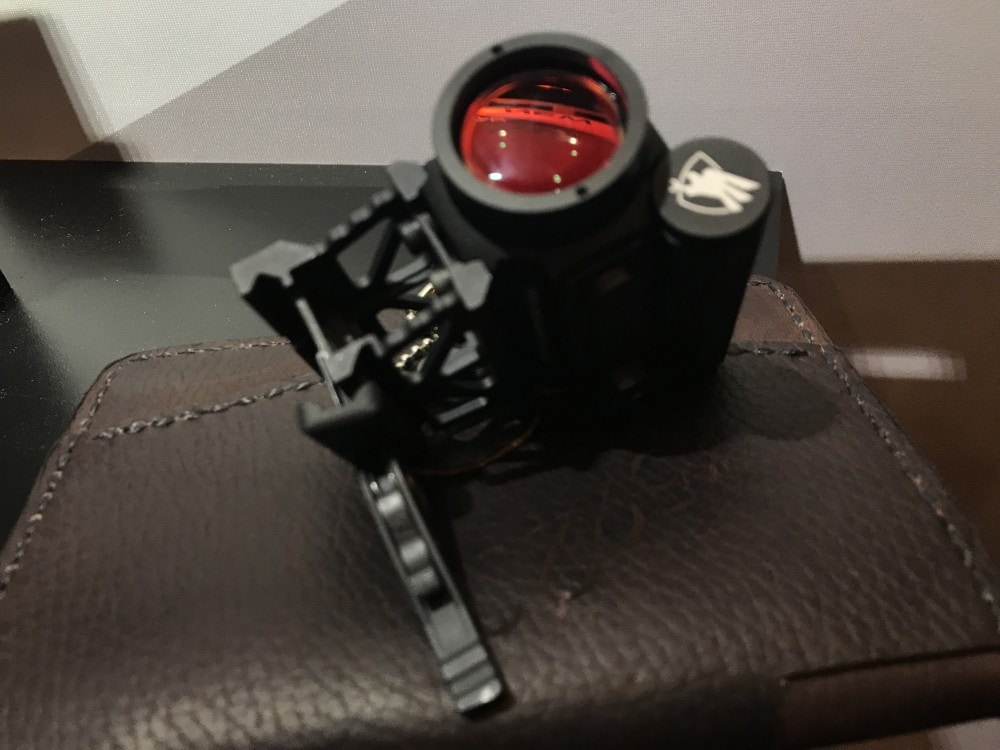 ADM is offering the Spek in the three traditional heights (low, co-witness, and lower 1/3 co-witness) in Ti Quick Detach aluminum mount or full Ti mount, thus keeping things extremely light.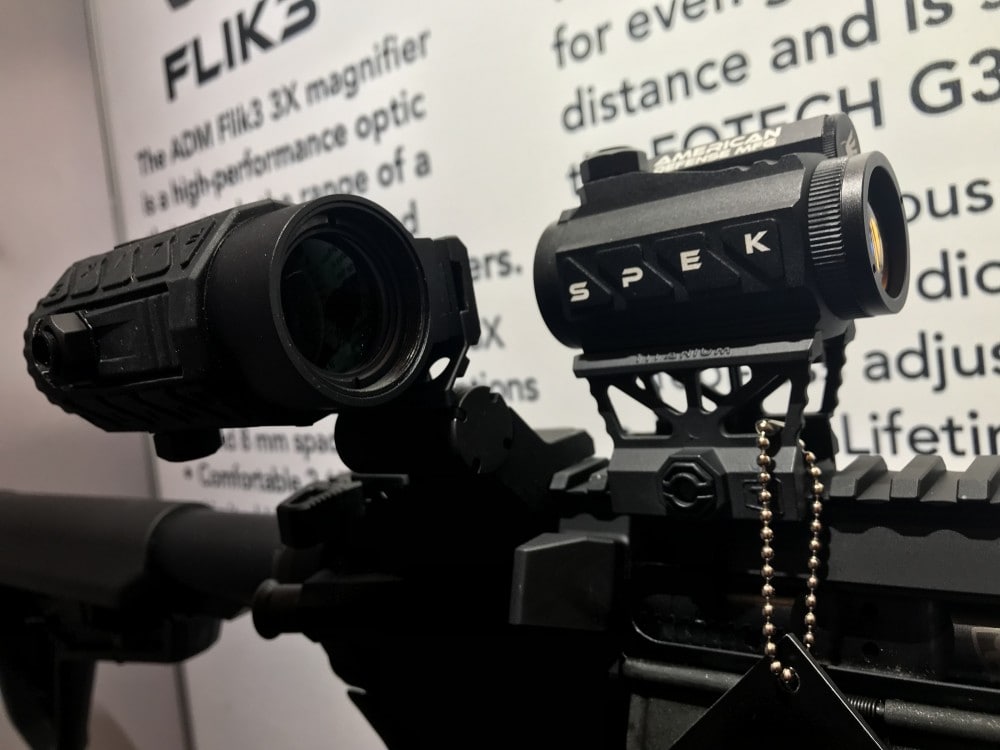 In the interest of keeping Ser Chillycock happy we meant to ask about any possible plans for a Tavor height mount (like these) but got sidetracked.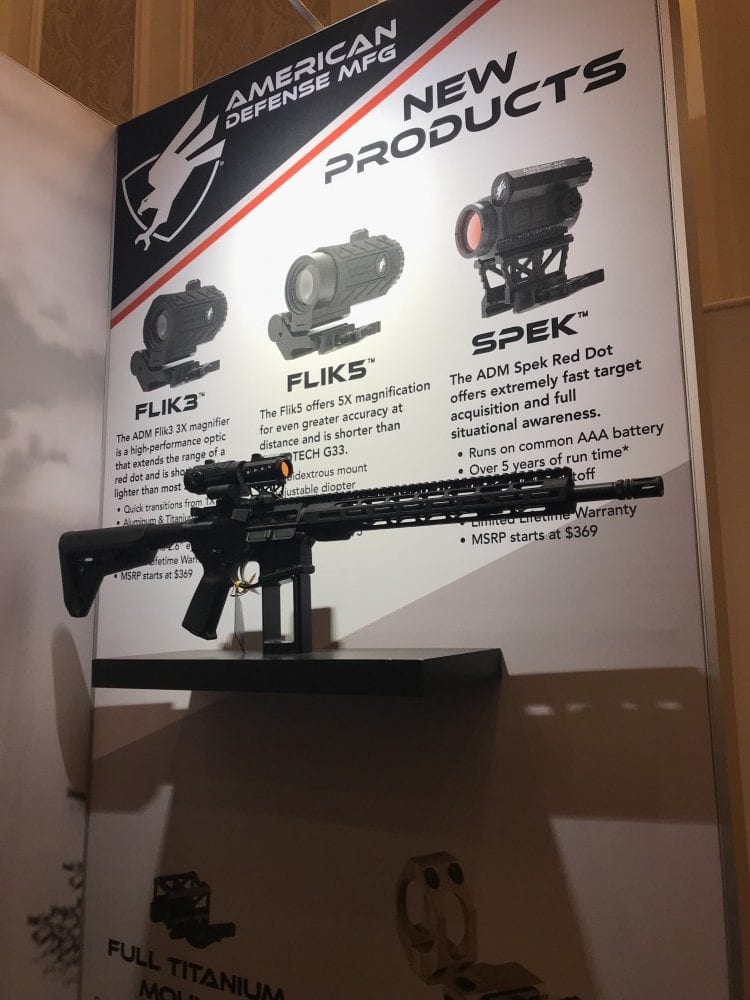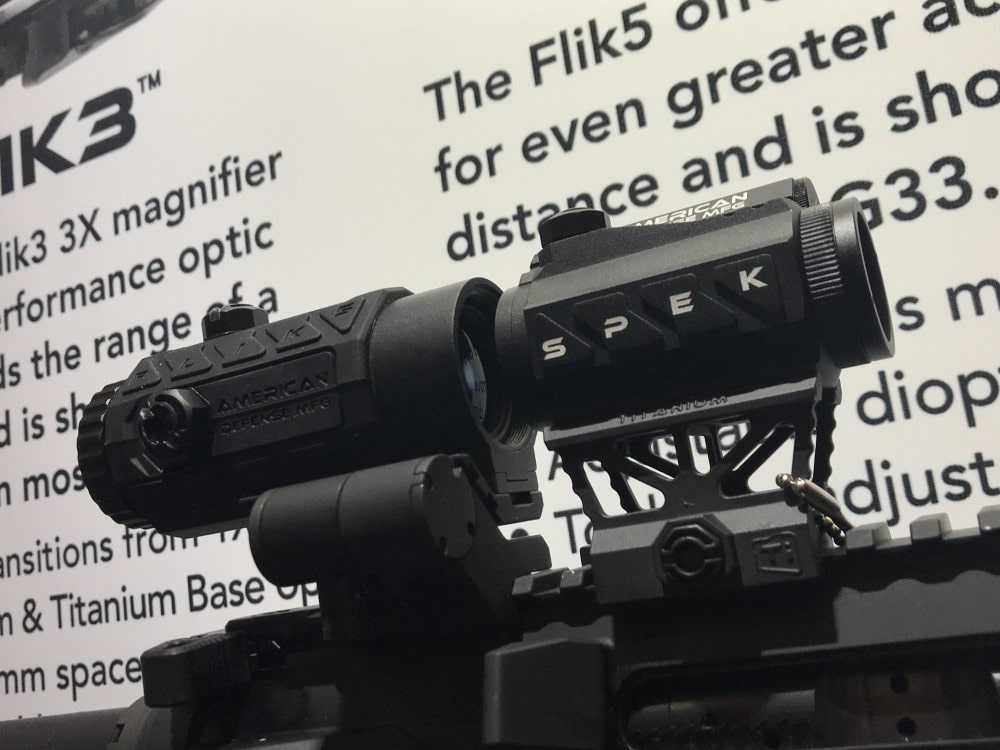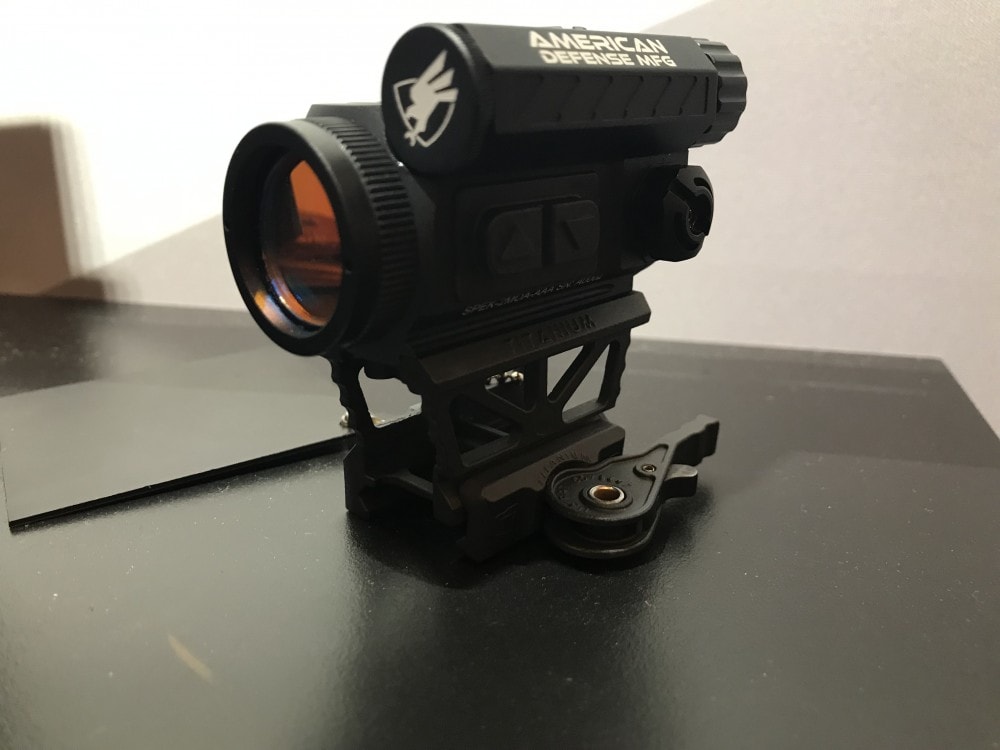 The Spek's a 1x magnification optic with a 20mm objective lens, 2 MOA dot, and 36 MOA adjustment range. Auto-shutoff kicks in after 16 hours.
The Spek isn't available for sale just yet, but once it is you'll be able to find it here on the American Defense Manufacturing website. More info to follow.
Why come to visit our double secret closed and private discussion group? Because of the Morningwood Bazaar and the conversation, obviously. 

Disclaimer: We are not endorsing Nancy's Squat & Gobble, nor do the opinions therein reflect those of the entire Breach-Bang-Clear staff. That said, while Nancy's is indeed a shady place, only a few people have actually gotten food poisoning there, and most of the girls have all their teeth. The one-legged bartender really does make a mean Old Fashioned, and if you ask nicely she'll even do it with burnt rosemary smoke.
Take heed! We have advertisers, sponsors, and affiliate relationships with some of the companies you will be reading about (particularly, but not limited to, archival posts). If you purchase one of those items, we will get a small commission from the sale at no additional cost to you. A lot of work goes into Breach-Bang-Clear; by making your purchase through one of our portals you'll be supporting our work. This will help us buy beer, bullets, and barbecue, and we won't have to put pop-up ads and other such stupid shit into our articles to pay our expenses.