Some basics on Cheek Weld
Cheek weld is important, and not just because it's (arguably) the one element of marksmanship and gunhandling we can replicate every single time.
Brought to you by 88 Tactical.
Cheek Weld – An Overview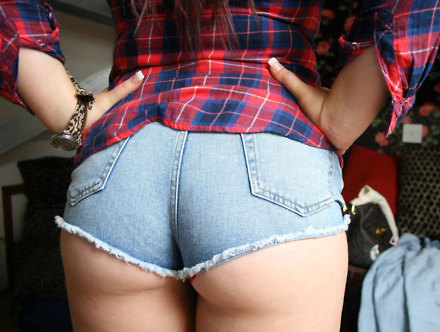 This article originally ran in June 2014.
Wait. No, not that kind of cheek weld! Get your mind out of the gutter, it's not even Wednesday.
Consistency equals accuracy. We have – you should have – been hearing this for years.  There is no "one element" to being a good shooter. Rather they're a collection of small skills that must be reliably and consistently executed with each and every shot. If you think about it, the fundamental of marksmanship is actually a pretty short list of very basic things. Stance, grip, breathing, trigger control, sight picture, etc.  All are small, simple pieces of the puzzle. The tricky thing is doing all of them exactly the same way, 100% of the time.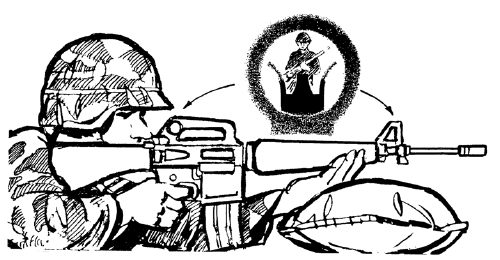 Having recently spent some time on the range with some novice shooters, we were surprised by their lack of some extremely basic shooting knowledge.  This is fine; we all have to start somewhere. Modern American Jedi that we are, we weren't always master blasters ourselves; in fact, we still have improvements that need to be made. As we all like to say around here at Breach-Bang-Clear, we are all students of the gun. There is no such thing as an expert, only those that possess more skill, knowledge, and experience than others. Becoming a good shot isn't a destination to work towards; it's a lifelong journey.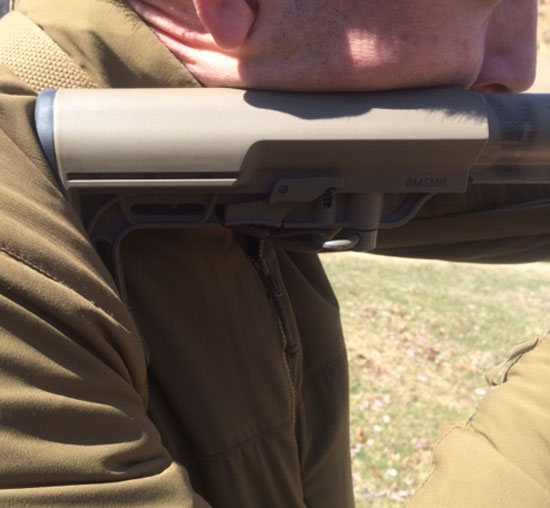 The question arose as to what exactly "Cheek Weld" is, and why it is important. Guns have names, and parts or "areas" of the gun also have names (or, more accurately, it has nomenclature).  On the back end of a long gun, you will find the stock.  This is most commonly referred to as the "buttstock".  The top line of the buttstock, where you place your ugly mug, is called the "comb" of the stock.  It is this area that we place our cheek when shouldering the gun and acquiring our sights.  Not your chin, not your neckbeard, not your nasty lips. Your cheek, and your cheek alone mates against the stock. This creates "cheek weld".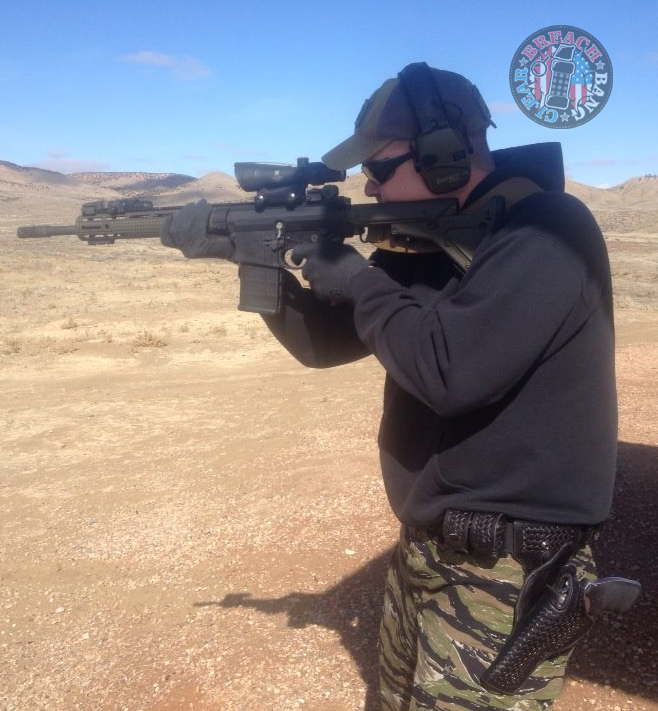 The exact place on the stock you place your face is going to be determined by the type of stock on the long gun, your individual body size, your choice of sights and a few other factors (wearing armor verse not wearing armor, warming layers, etc.). What is important, is that you firmly smoosh (yes, smoosh) your face to the stock in a consistent place, in a consistent manner, that allows you a good, comfortable view of your sights or optic.  This is essential to achieve accurate fire, and cannot be stressed enough.
If you do not have a proper cheek weld, it will show with your first shot. You will get "kissed" by the scope, if you are too forward and not aware of your setup, feel your face slide off the stock,( requiring readjustment) or feel the stock slam against your face (we've seen people bruise their own face with shotguns because of this). Understanding cheek weld, and executing it consistently is a critical skill, especially if you plan on using magnified optics. Your cheek weld is what determines the proper set up of the optic so that you achieve proper eye relief from the rear lens.  Overall, you will end up with different cheek welds on different firearms. It's up to you to determine which is best for your shooting style, based on that individual weapon.   Remember, it should be comfortable. Comfortable enough that you could fall asleep while on the gun. If you feel uncomfortable, you need to slide your face around until you find the sweet spot that works. It's not rocket science, it's a fairly intuitive thing to figure out. The more you shoot, the easier it will be to acquire proper cheek weld. It's just a small, but important aspect of shooting.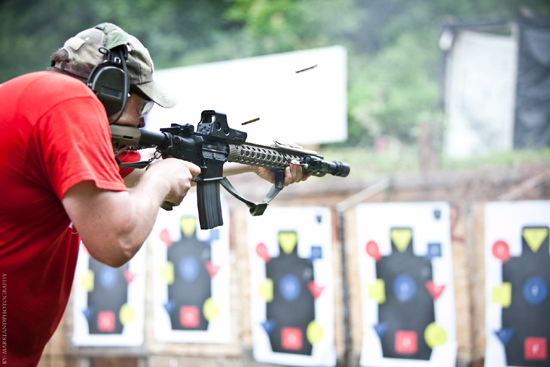 If you're not familiar with this stuff, let us know. Leave us a question, we'll do our best to answer. If you'd like to weigh in the topic in the comments, we'd love to hear it – constructively, if you don't mind. We're trying to educate people here, not be assholes. There are a lot of salty folks reading this blog, lots of savvy shooters of both genders. Let's get some good material out there for them what needs it.
So do our readers have any suggestions? Any of you use a physical reference point? Let us know! 
Enjoy Breach-Bang-Clear? How about doing us a solid. Back us by joining Great House Morningwood – you'll get stupid awesome rewards for it.