Coming soon: SOG Power Play and Reactor
Any person in the combat arms likely has one or more of the following on them in the field: a big sturdy knife, multitool, chew, and porn.  Two of those things (that we're aware of) are made by SOG Knives. Their gear is grunt paycheck affordable and their multitools last, so we have more money for other consumables (or to help dancing moms pay for college). At SHOT Show this year SOG Knives and Tools will be releasing two new ones: the SOG Power Play and Reactor. First, the PowerPlay.
When weight or space is a concern the PowerPlay should be your first stop. This multitool crams a pile of useful tools into a pocket-sized package. You get both a serrated and straight edge blades, can opener, various flat head screwdrivers, awl, bottle opener, saw, and file. You may ask why are some of those features like an awl are useful for dudes at the sharpened end of the stick; people scoff at an awl until they are attempting to pick crud out of a connector so they can get comms back up.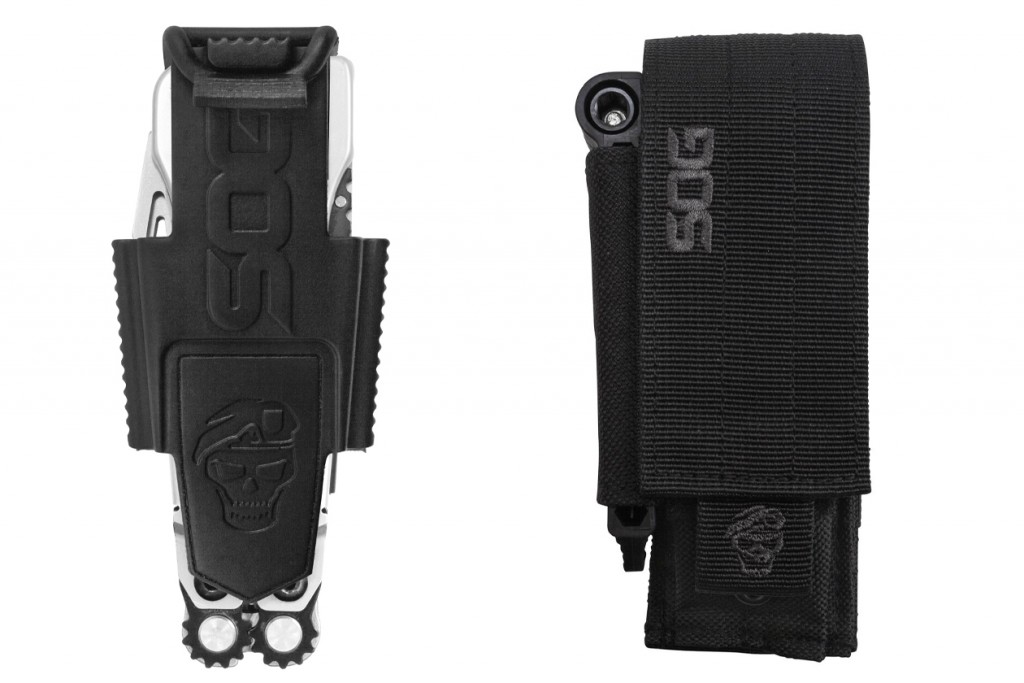 Speaking of bits, you know what really grinds our gears? Non-replaceable Philips bits. One of the worst screw designs is everywhere and if its stuck strips bits easy. Thankfully the PowerPlay can take standard hex bits. This allows us to get into even more trouble.
The other new multitool SOG is releasing is the Reactor. This knife forgoes the two smaller knives and tries to take the place of some of our more dedicated folders. The Reactor houses a large assisted opening blade, making sure you can have a blade in seconds with one hand. All it takes is a push on the thumb stud and out comes your blade.
(That's what she said.)
One thing both of these knives have in common is the centered hex bit holder. When it comes to removing a screw, some multitools are more unwieldy than virgins having sex for the first time. The Power Play and Reactor, on the other hand, feel as experienced as the afternoon lineup at Nancy's Squat n' Gobble.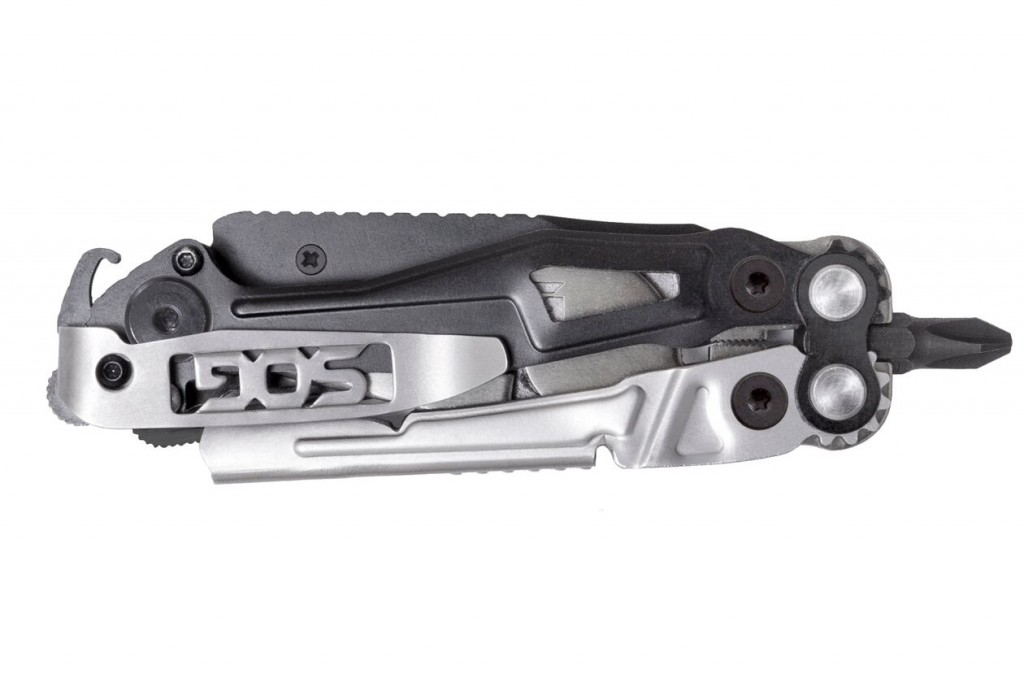 The reactor may not be as tool-rich as the PowerPlay, but the tools it does have appear to be well thought out. When you're forced to do less with more the pocket toolbox can help. We want to be like MacGyver, or we would if he was forced to follow grooming standards and said "fuck" every other word anyway. Shit breaks, and it usually needs to be fixed with whatever is on hand. Sometimes we break things worse then they were, but SOG's new multitools might help us at least pretend like we know what we're doing.
If you're going to SHOT Show, head on over to the SOG booth 425. You can also check out their website here as we imagine these will become available soon. You can also check out what we had to say in the past about some of their other gear like a fixed blade, folder, and multitool.
Please be so kind as to give the Tactical Tyrion series your attention.
---
Declare for Morning Wood!
Why become a patron? Not for the dick pics. So you can access the Morningwood Bazaar, obviously.
Exclusive discounts up to 60% off all kinds of guns and gear. 
Plus, unrivaled camaraderie where we only make fun of you most of the time.
Access to Nancy's Squat & Gobble, our closed Facebook discussion group.
If you wish to cite, syndicate, or curate our material, or if you're wondering about our please be so kind as to read our

Terms, Conditions, and Disclosure

s.
Take heed! We have advertisers, sponsors, and affiliate relationships with some of the companies you will be reading about (particularly, but not limited to, archival posts). If you purchase one of those items, we will get a small commission from the sale at no additional cost to you. A lot of work goes into Breach-Bang-Clear; by making your purchase through one of our portals you'll be supporting our work. This will help us buy beer, bullets, and barbecue, and we won't have to put pop-up ads and other such stupid shit into our articles to pay our expenses.