Snake Hound Machine, the Shoot Heard 'Round the World and the Mad Duo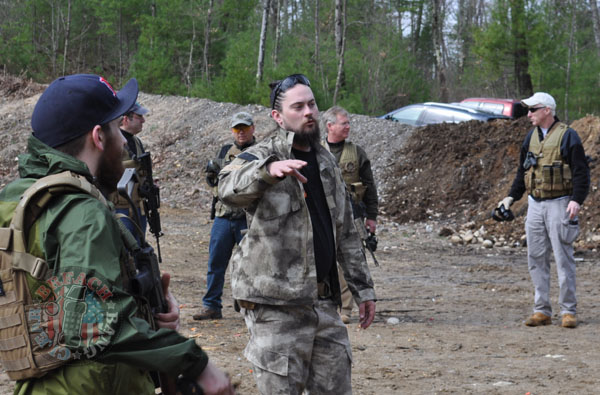 This last weekend the Mad Duo got the opportunity to attend the "shot heard around the world" event in New Hampshire, and it was one hell of a shoot! The event was hosted by Owen Martin of Snake Hound Machine, Domari Nolo Defense Consulting, Rockwell Tactical Group LLC and a whole slew of other bad ass dudes in Manchester NH. Initially billed as a "way to celebrate the true intent of Patriot's day", the "Live Free or Die state" did not fail to deliver.
Note: before you ask, time was short and range time precious so negative-we did not sample any local single dancing moms. Owen had a delightful coiffure, however, and not only did Chris Bianchi smelled really nice we're pretty sure the guy from DRFT wasn't wearing any underwear. (Grunts; coiffure.)
While there for a range recon and set up on Friday, the extremely brilliant (and eccentric) Owen Martin casually asked if we wanted to shoot a one-MOA AK-47. WTAF?
"Yeah, uhhh huh, sure buddy," we replied with understandable skepticism. After a few shots and walking down range we felt our hearts skip a beat. This is what we can honestly tell you: We are not entirely sure what sort of alchemical snake-oil-and-dragon semen SHM rubs onto their AKs, but whatever it is it works. THEY BUILD ONE MOA AKS! Talk about eating some crowhoundmachine! (Grunts: alchemical)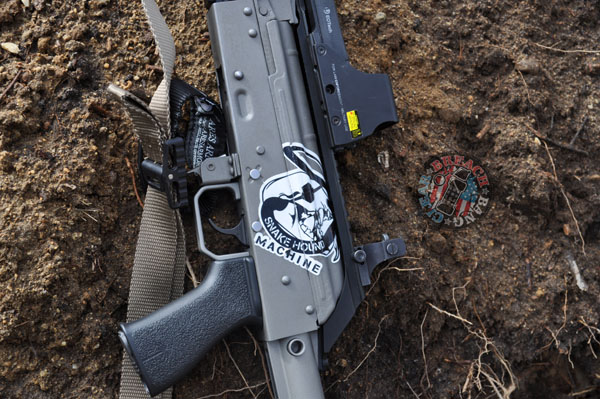 No, seriously, we'd lie to you, but not about that. 1MOA AKs. It was like touching the soft, gentle skin of a boob for your very first time.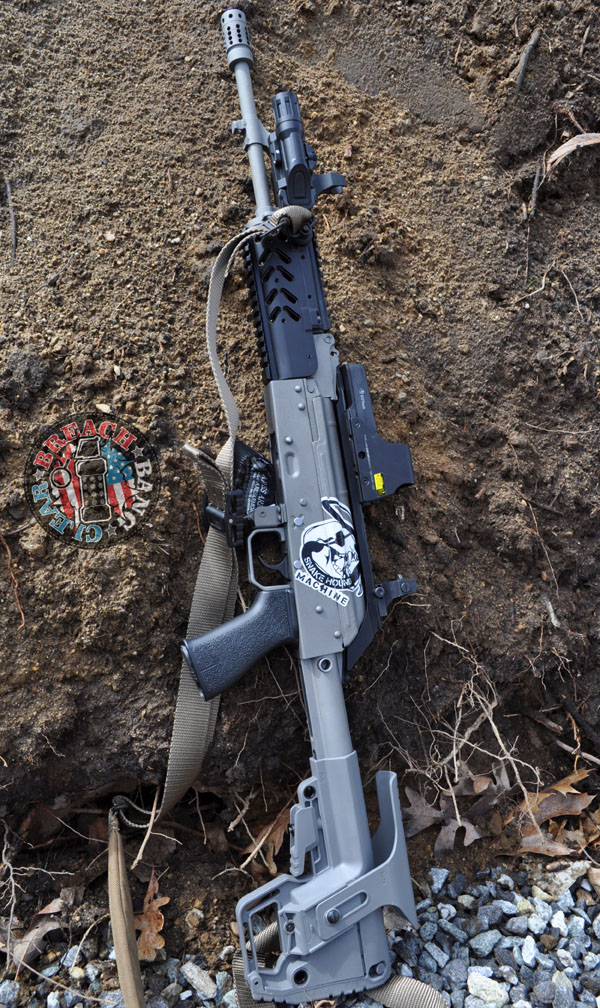 Saturday kicked off with the usual range formalities but without unnecessary delay. Down Range Firearms Training of MA and Rockwell Tactical Group of PA started their workshops, with DRFT focusing on handgun and Rockwell on Carbine. Jared Ross, owner of Rockwell Tactical and Chris Bianchi of Domari Nolo led all shooters thru the basics of carbine employment. They quickly gauged the skill level of the attendants well and smoothly picked up both the level of speed and difficulty for each drill. Rockwell is staffed mostly by recent Army SF Operators and combat vets of other combat arms fields. Their professionalism and experience showed, and we were very impressed by both their cadre and their students firing tempo. This wasn't any damn familiarizing fire!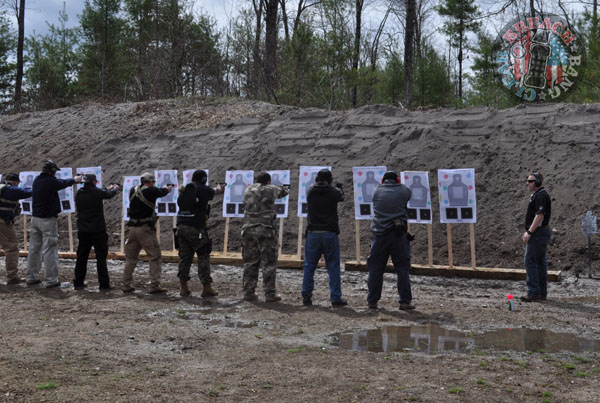 Mean while the hosts of the shoot drifted around the range, answering questions and helping lock weapons and gear issues down. Inforce had a space set aside to show off their newest polymer weapons lights, Lanco Tactical LLC displayed some of their new AR-15 parts and accessories, with Samson Manufacturing there to show off some promising new products in their lineup. Off The Grid Concepts had a serious fanboy base following them around all day. In fact it seemed like half the participating shooters were rocking their holsters! Understandable, since they make some damn fine kit. Several shooters started to develop weapons issues towards the end of the morning, mostly caused by lack of lube/ improper lube. Joe Good and Bryan Johnson from Tec Shield Elite were quick to lube up (the guns, not themselves) and provide samples of their odorless, natural based CLP and get the guns back to killing paper bad guys.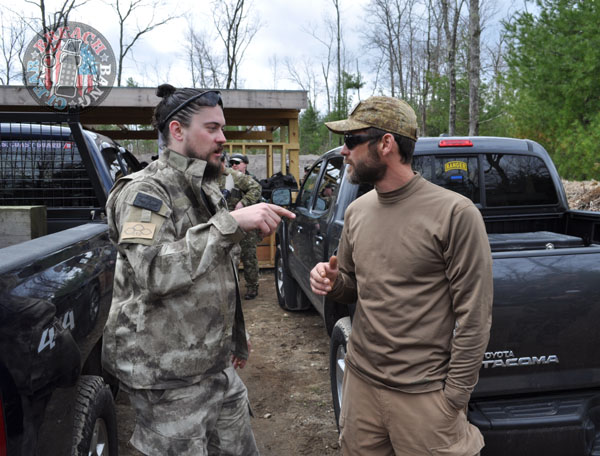 The event was in full swing by noon, with a very jovial and friendly vibe in the air. It wasn't as intense or pushed by a stress inducing timeline as a formal class might be. It was almost like 150 friends were hanging out, shooting the breeze, trading tips and telling hilarious bullshit stories. And shooting guns. Lots and lots of bad-ass guns! Soldier Systems graciously bought the whole crew pizza, and we swear that the only people seen not wearing a smile was yours truly, the Mad Duo. Why weren't we smiling you ask? Because Swingin' Dick wouldn't stop bitching about how much he wanted a 1MOA AK-47, and Slim was tired of hearing about it.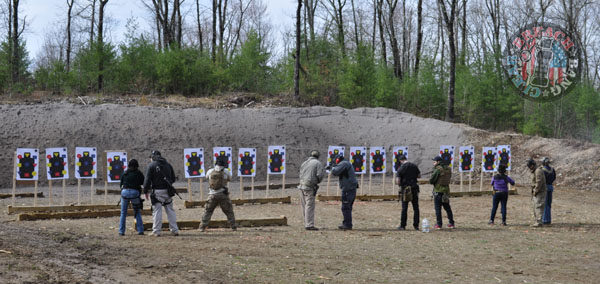 Ares Armor, with their 8ft of man-shaped-javelin (named Jon) demonstrated the company's new Derma PC recently spied at SHOT. Jon impressed us with how quick it was to don and doff the extremely lightweight rig, as well as the ability to contort into shooting positions that would snap a normal man's spine. His "Tacticasual" Jeans featured two M4 mag pouches that are sure to impress as much in the club as they do on the range! (Note: more pictures on our Instagram and Facebook)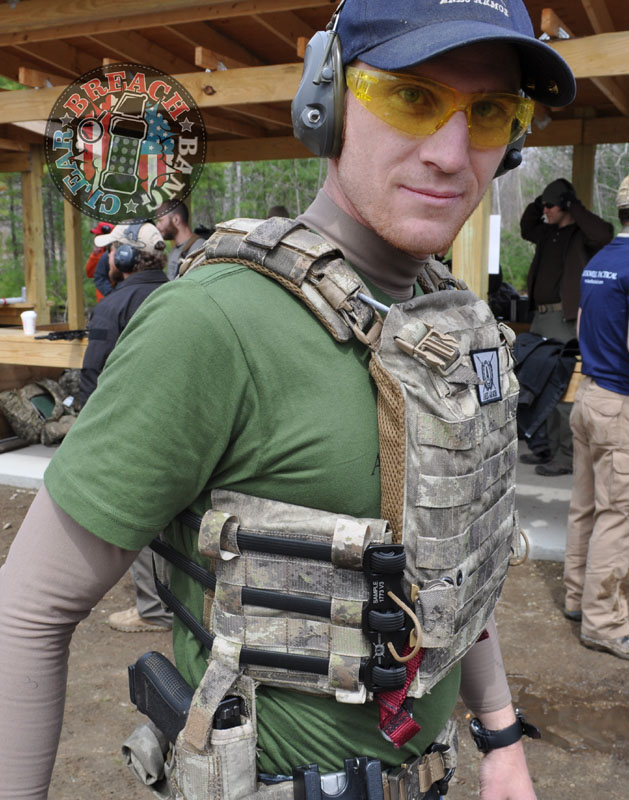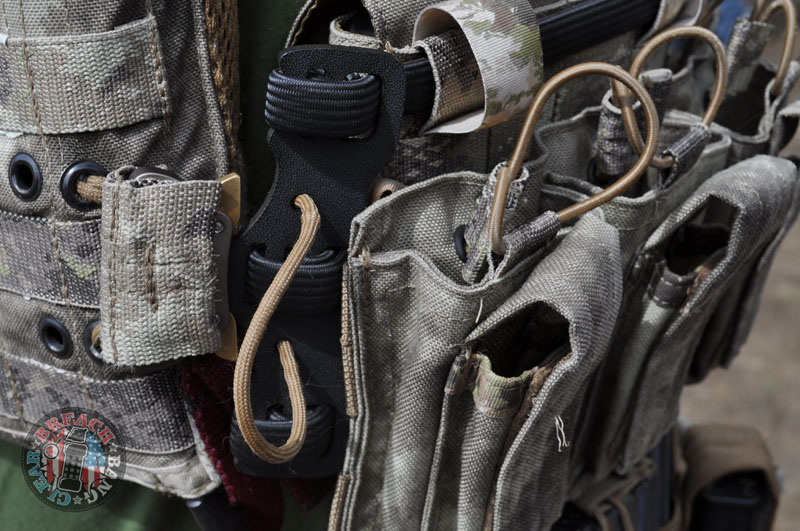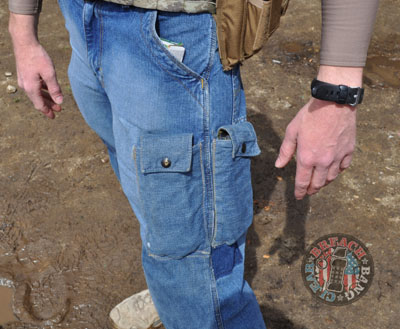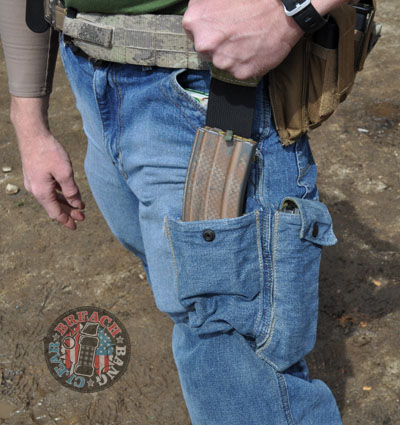 The afternoon brought a quicker pace as Rockwell w
ent from advanced fundamentals to a more dynamic course of fire. A rare thing seen at this sort of shoot was buddy drills, utilizing fire and movement as shooters leap-frogged down range. The team from Domari Nolo and Rockwell Tactical threatened the penalty of one case of beer for any shooter that shot the wood barricade used for cover/ concealment. To our amazement, it was a debt that was never collected! Despite the fast pace and dynamic aspect of the drills, everyone was extremely safe and fluid with their movement. As you are no doubt aware the Duo doesn't like to throw out kudos, but we were impressed.
Night fell like upon us like a fat kid in a folding chair and it was time for the low light shoot. Chris Bianchi and Owen Martin ushered the shooters over to Inforce to grab some weapon lights, and the final stage of night fire began. A rare treat for many, the range lit up with flickering lights followed by rapid gunfire. The grand finale was a mad minute dumpex of all remaining rounds down range, with dragons breath shot shells lighting the entire range bay. Apparently Snake Hound makes some bad ass shotguns as well as AKs!
The entire event was a great time and an incredible value for the registration free. From the full auto guns Wicked Weaponry (Snake Hound's partner and co-sponsor) brought out to try, to the high quality training being offered all day, it is our sincere hope that it becomes a new annual event.
it felt good to see Patriots day celebrated so fittingly.
Mad Duo, Breach-Bang-CLEAR!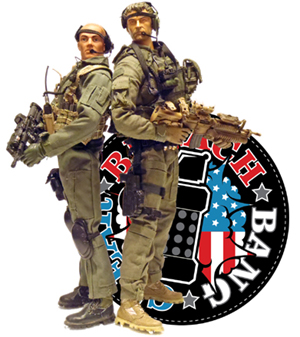 Read more of our AK related articles in Vodka Blasters.