Small American Business Spotlight: Vet-made Ammunition LLC

We all love shooting–but you have to keep your weapons fed or they tend to get cranky. In today's Small American Business Spotlight, we bring you a company that sets forth to ensure that your rifle never needs a Snickers. Mad Duo
Small American Business Spotlight: Vet-made Ammunition LLC.
For this installment of "Small American Business Spotlight", we'd like to tell you about an ammunition manufacturer from the fine town of Chapel Hill, Tennessee. 
Vet-Made Ammunition, LLC was founded by two U.S. Army Veterans, in an unlikely partnership. Owners Kenny Yates and Robert Atterholt,served together in the Army, first meeting back 2001. The two gents didn't like each other one bit, and it took a few years and a couple of deployments overseas to change that. The two slowly learned that they had more in common than they originally thought, and formed a friendship few would question.
After leaving the service and rejoining society, Kenny noticed a few things about coming home. One was that it's not easy being a disabled veteran, trying to find a fulfilling and meaningful job. Another was that with the post-Sandy Hook buying craze, finding cheap ammo was damn near impossible. With the self-induced "Ammo Crunch" in full effect, Kenny began to receive requests from friends to help ease the search with some of his quality hand loads. Reloading ammunition is simple and common hobby enjoyed by many sportsmen across the country, but the idea of turning it into a career seemed unlikely. As the demand for ammo rose along with scarcity, however, that idea quickly seemed more like a great opportunity.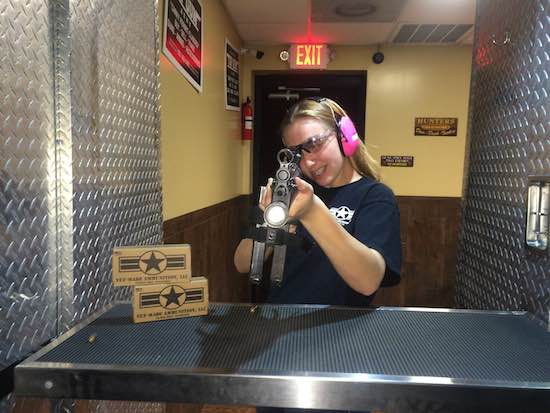 Kenny took the idea to his old Army buddy Robbie Atterholt, to see if he though starting an ammunition company was a great idea or just a pipe dream. For the unemployed college graduate, Kenny was looking for a changes for himself, his brothers in arms in the same position, and also for the shooting industry.
Robbie had started to get into shooting sports himself, and had noticed many of the same shortcomings and problems as his buddy. Ammo was hard to find, and expensive when you did. The two discussed it and looked into producing their own ammo, at a price most avid shooters could afford. In the middle of all the hoarding and price gouging, they set out to produce high quality ammunition using remanufactured brass and hand selected components. They also had another goal: provide jobs for some that needed them most, their fellow veterans.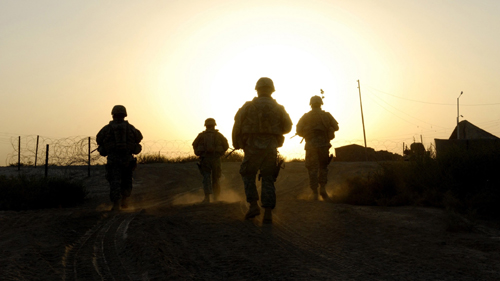 In the fall of 2013, having navigated the hurdles of paperwork and bureaucratic nonsense, Vet-Made Ammunition LLC received their official license and kicked into production. In their first year, their equipment and production level when from hobby level to commercial grade! With each passing month word of mouth spread about their affordable, accurate ammunition and demand rapidly increased. A few short years later, the company is turning out an impressive number of popular rounds with the capability to meet staggering volume orders. They currently offer ammo in 9mm, 40 S&W, .357 SIG, .45 ACP and .223 Remington, with plans to expand their line.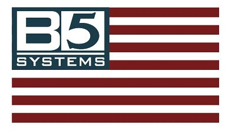 Their mission to help fellow vets and their families continues to grow, as they hire former servicemen who aren't scared of hard work they can be proud of. Meaningful work makes a difference to our returning troops, and fair pay helps them adjust to coming home. The veterans produce ammunition that goes out to 3-gun and other competitive shooters the company sponsors, who in turn win matches and to the pride of them all. They continue to serve their growing number of satisfied customers, (including several LE departments) with consistently loaded, accurate and extremely competitively priced ammo for shooting sports, training and matches.
You'll be hearing more about Vet-Made Ammunition from us in the future, as we review their loadings in detail and show you first hand what two determined, entrepreneurial soldiers can do with handwork and a mission. You can support their business and cause by checking out their website here, and if you have been shooting their ammo, feel free to give us your feedback in the comment section below. 
Mad Duo, Breach-Bang& CLEAR!
Comms Plan
Primary: Subscribe to our newsletter here, get the RSS feed and support us on Patreon right here.
Alternate: Join us on Facebook here or check us out on Instagram here.
Contingency: Exercise your inner perv with us on Tumblr here, follow us on Twitter here or connect on Google + here.
Emergency: Activate firefly, deploy green (or brown) star cluster, get your wank sock out of your ruck and stand by 'til we come get you.