SITREP | Grey Ghost Precision V2 Slide
Enjoy Breach-Bang-Clear? How about doing us a solid. Back us by joining Great House Morningwood – you'll get stupid awesome rewards for it. 
Quick SITREP for you on an ongoing review I'm working on. About four months ago I began working with their V2 slide. I've been working with Grey Ghost Gear equipment for a long time, and it always leaves me satisfied, so the prospect of reviewing something from Grey Ghost Precision left me smiling.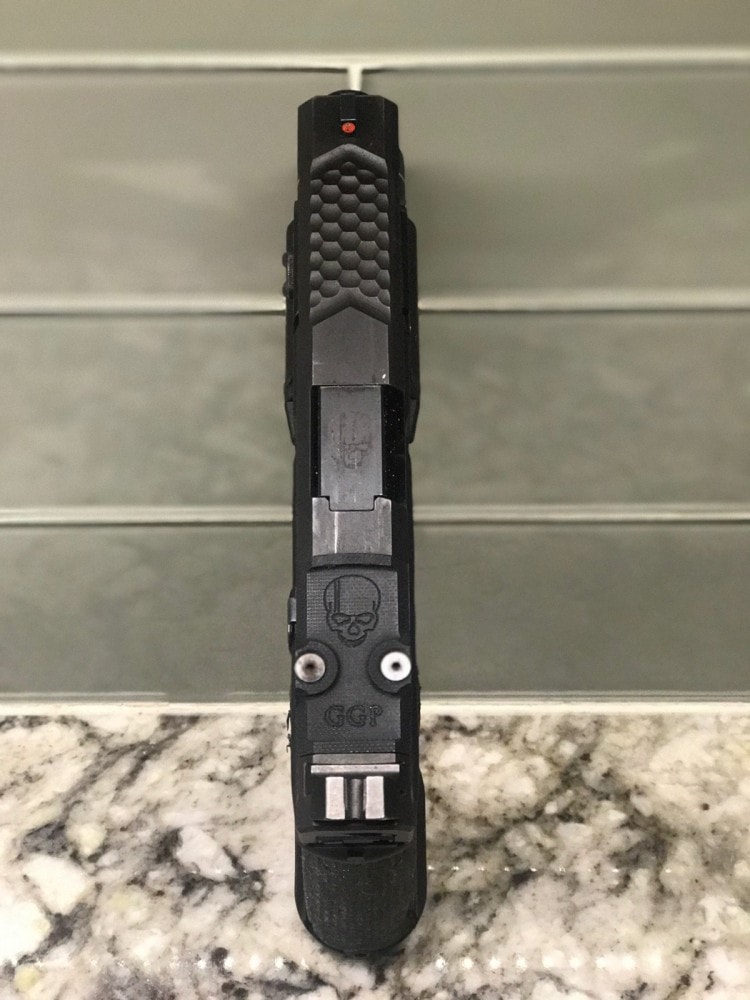 I threw this on my duty weapon and it has absolutely served me right thus far. I have roughly 1,500 rounds through it, and thus far this thing is running clean with absolutely no issues to speak of. The slide feels lighter than your standard factory slide and those who're aesthetically minded (which many of us are) will be gratified with the sleek polished look provided by awesome millwork and black nitride oxide finish. The custom milled stippling on the side lends a great grip purchase when re-racking and press checking, barehanded or with gloves.
Another awesome feature available for these slides is the option of the RMR cutout, which you can see above. If your department allows it, I would definitely recommend considering one of these slides as an upgrade to your duty gun. I've noticed tighter shot groups from 7, 15, and 25 yards, which most would agree is reason enough to spend the money.
Stay tuned as I will continue to run this slide for the next couple months and give a full review down the road.
Meantime, check out Eric's review on PPT.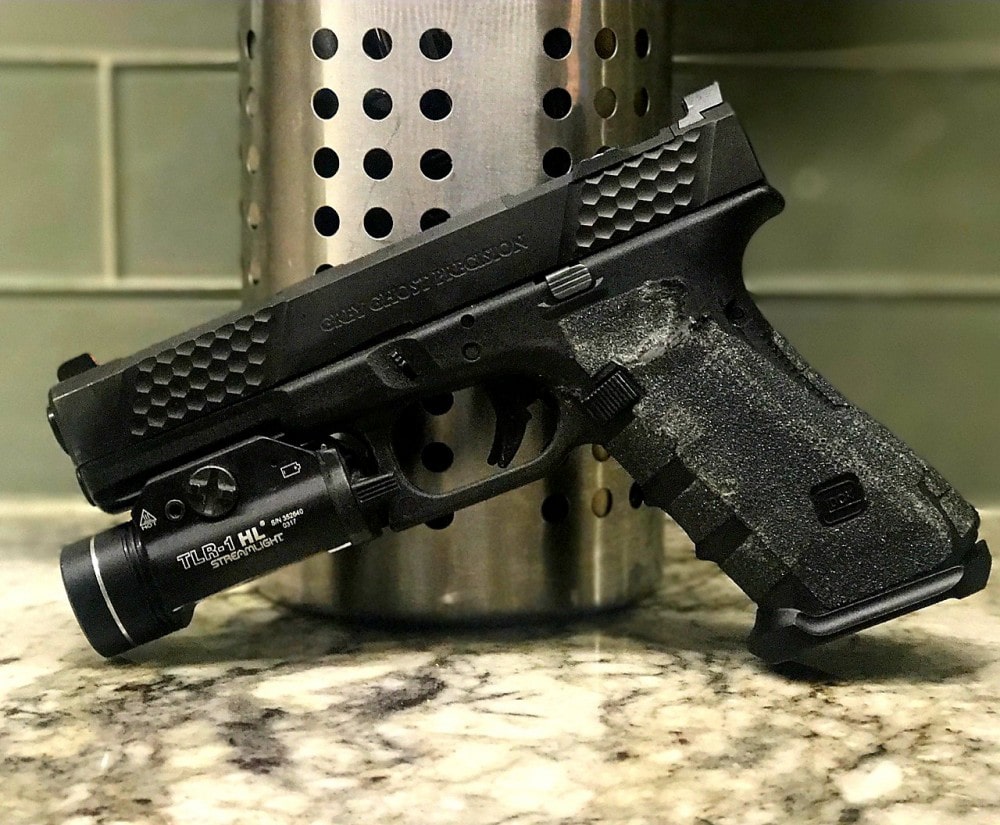 Is reading Breach-Bang-Clear worth at least $1 month to you? That's not even a lapdance! Consider backing us!
What is Patreon? It's a crowdfunding platform. Breach-Bang-Clear readers pledge from $1 to $50 a month to "House Morningwood" (our Game of Thrones house, complete with sigil!), to help us with expenses. We, in turn, give our supporters unique content, membership to a closed discussion group, and access to the "Morningwood Bazaar", which is basically helluva lot of unique discount codes (up to 60%) to numerous manufacturers and retailers. "Bend the knee" to House Morningwood and help us cover costs. Rise Before Dawn! 
If you wish to cite, syndicate, or curate our material, or if you're wondering about our please be so kind as to read our Terms, Conditions, and Disclosures.
Take heed! We have advertisers, sponsors, and affiliate relationships with some of the companies you will be reading about (particularly, but not limited to, archival posts). If you purchase one of those items, we will get a small commission from the sale at no additional cost to you. A lot of work goes into Breach-Bang-Clear; by making your purchase through one of our portals you'll be supporting our work. This will help us buy beer, bullets, and barbecue, and we won't have to put pop-up ads and other such stupid shit into our articles to pay our expenses.