Silent Warrior Scholarship Fund : Stoic Ventures – BattleComp auction
This Year at SHOT Michael Lamb stopped the Duo from breezing past the Battlecomp booth to show us something very cool. Stoic Ventures has teamed with BattleComp to produce a very unique BABC for auction. Made for .308/ 300 blackout, this badass 5/8 x 24 threaded comp has a matte stainless finish with USMC " Recon Jack" emblem laser engraved into the side. It is literally a one off, the only one of its kind. 100% of the proceeds go to the Silent Warrior Scholarship Fund, a college fund set up to support the children of fallen Marines from the Reconnaissance community. Last year the fund raised enough money for 10 young men and women, and this year they are shooting for 20 full scholarships slots. Unlike many other similar foundations (you know the ones we're talking about), Silent Warrior ensures the money goes to the right place and not into some VP's pockets.
Stoic Ventures is auctioning this Battlecomp off silent auction style, so to have the chance to win you need to private message your bid to Stoic Ventures here on Facebook. Check out the BABC Specs below and visit the websites for more information.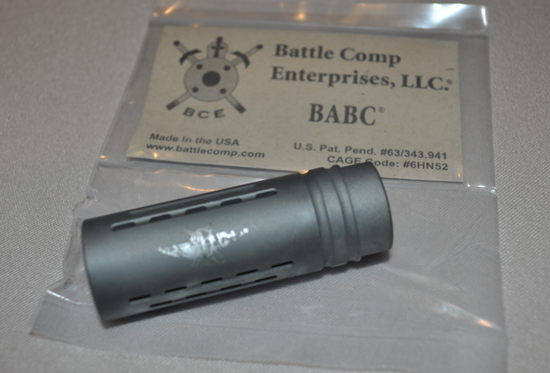 "The BattleComp was originally intended for CQB and works particularly well for Patrol Officers responding to Active Killer Incidents; as it allows police partners to deploy their patrol rifles side-by-side, and improves their rate of accurate fire without the crushing blast and concussion common to most muzzle brakes."
5/8 x 24 RH (Most common thread pitch for .300 BLK, .308/7.62 and .300 WM
However, they are also available for:
6.5 Grendel
6.8 SPC
.300 Blackout
7.62 x 39
7.62 x 51 NATO / .308 WIN
7.62 x 54
.300 WSM
.30-06 SPRG
.300 WIN MAG
This auction will run for 7 more days – get your bids in NOW.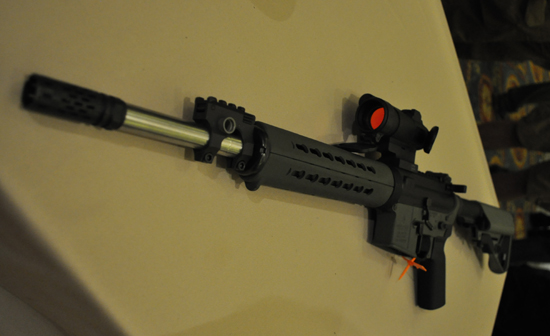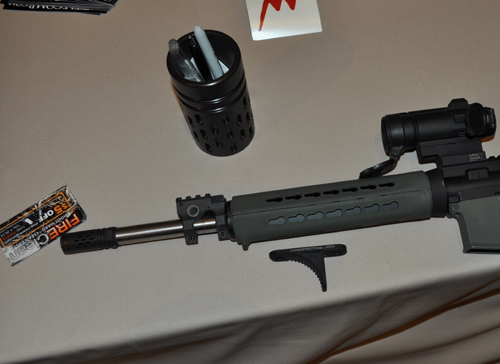 Read more about Mike Lamb (who was both an enlisted and then commissioned Marine, including many years in Force) here.
Please share the post so we can get as many bids as possible. Sorry about the pictures, our photographer was really hung over.
Mad Duo, Breach-Bang & CLEAR!