Sig's MCX – subsonic to supersonic without gas adjustment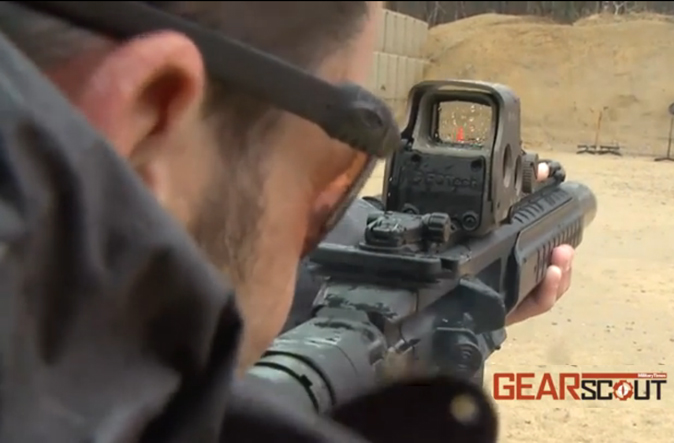 Replacing the MP5SD with a rifle caliber weapon – that was the original concept behind the MCX 'Black Mamba' from Sig Sauer. Gear Scout's Ned Nederlander, er, Rob Curtis published an article about it recently and we think you'd be interested. Not familiar with the MCX? It utilizes modern technology and materials to overcome previous subgun limitations. Rob talked to Sig's Kevin Brittingham about the whys and wherefores of accounting for the higher pressures of rifle caliber loads, ensuring reliable extraction and of course building a really quiet gun. He also touches on the metallurgy necessary to build a can that will outlast the barrel.
"In a Stoner system, the gasses are vented through the gas port and the chamber pressure is much lower by the time extraction happens. So Sig Sauer decided that the rotating, locking bolt, as we've become used to on the Stoner AR action, is needed to provide reliable extraction and safely contain the chamber pressures of rifle cartridges.

Looking at the MCX, it bears a passing resemblance to an AR; and it does use AR lowers. But, it's obvious that it doesn't have a typical Stoner action receiver extension or buffer system…

As you can hear and see in our video, the sound of subsonic rounds impacting the berm 30 yards downrange might be louder than the MCX's report." Rob Curtis
Rob says – and you can see in the vide0 -this is a really quiet weapon. Read the original article in its entirety and watch the video right here through this link.