Show Us Your Flag: We Finally had to Choose
As you know, we ran our Show Us Your Flag event during Independence Week in conjunction with Legion Firearms. We should have picked a winner and let you all know by now, but we haven't. That's because there are some bad ass pictures in there. Not just bad ass, but emotional. LIke, Sonuvabitch, how in the hell do we choose one of these? level emotional. In the end we took the top numbers of "likes" from folks on Facebook and mixed in some of our own personal opinion. We also went to Legion Firearms (which a number of veterans are a part of) and asked if we could get some additional prizes so we could spread the wealth a little bit. In the end, we'd like to give a prize to everyone who entered, but we couldn't, so here's the final tally:
The winner of the grand prize: Matt Doughty, with the Army motorcycle image.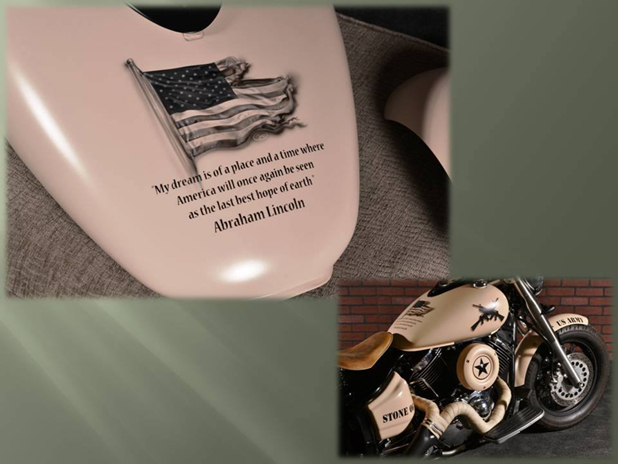 Matt wins a $1,000 gift certificate toward a Legion Firearms rifle, light, mounting rail and remote pressure switch from INFORCE, a broomstick forward grip from Tango Down, a RAMP Rapid Access Magazine Pod from Gear for Grunts Tactical Innovations, a Legion Firearms shirt and one of those kick ass stocks from B5 Systems.
Now, there were some other images that got a great response. So Legion Firearms (please take your ass over there and like them on Facebook if you haven't already) helped us out.
2ND Prize goes to "Folding Flag Detail" by Kevin Polo. Kevin will receive a $100 gift certificate for Legion Firearms and a Legion shirt. We've also instructed one of the drooling 1:1 cretins who work for us to find something in the Great Vault of Loot to add in.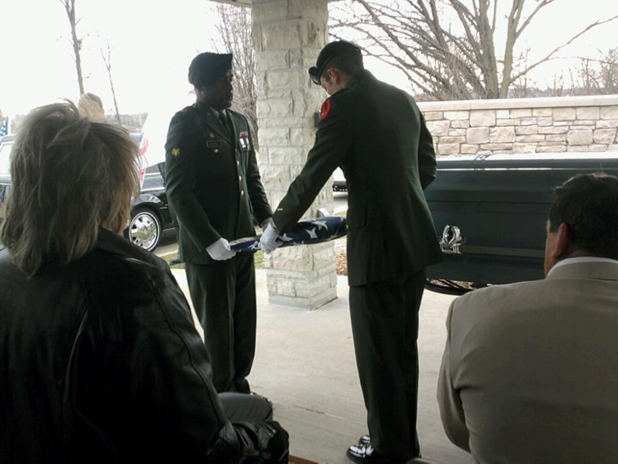 Tied for 3RD Prize was 3 Snipers by AJ Hatfield and 1911 by Ray Ormond.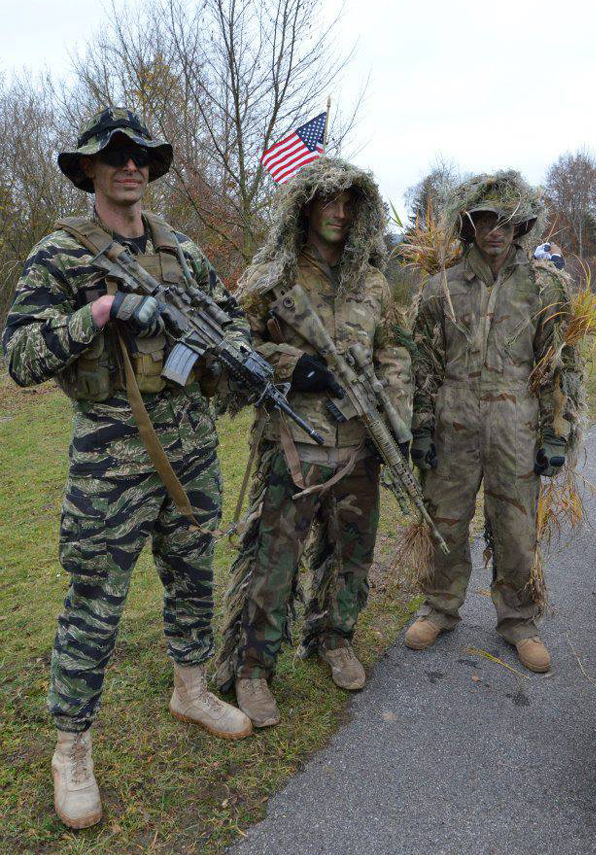 Ray and AJ will each receive a gift certifcate for $50 to Legion Firearms and a Legion shirt, as well as whatever cool loot we can dig out from the Great Vault of Loot.
Last, but not least, Bad Ass Honorable Mention goes to Q. His image with George Washington was f-ing awesome. Come on, George Washington with a rifle and a Barrett? It doesn't get much more epic. We're gonna dig him some loot out from under the bed and in the closet, including but hopefully not limited to one gently used condom and couple of pieces of good kit.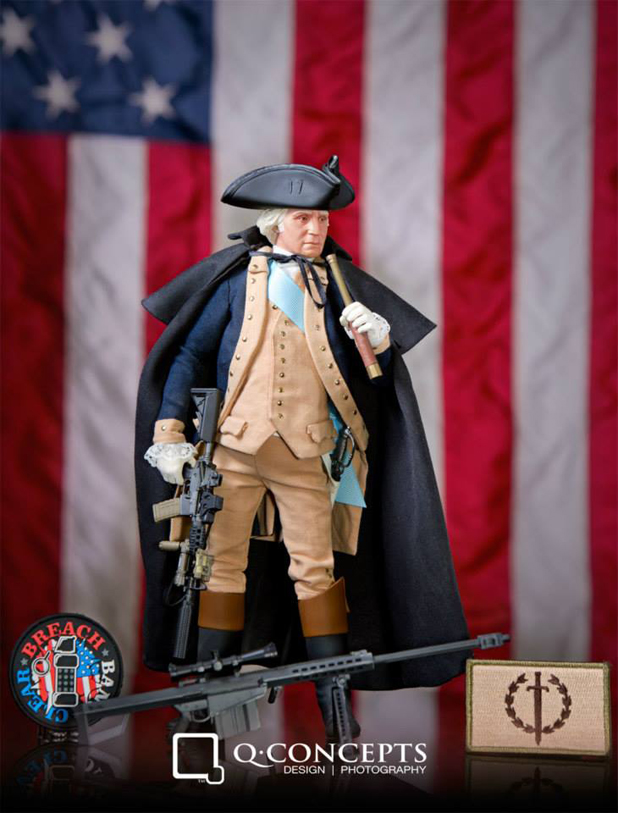 Winners will be notified by e-mail shortly. Thanks to all for participated, and for helping us to celebrate Independence Day!

Mad Duo, Breach-Bang-CLEAR!