Winkler Knives — a SHOTREP where we look at the latest and greatest from Master Bladesmith Daniel Winkler and his team of  North Carolina based artisans. 
SHOTREP | Winkler Knives
Though there were many things to admire at the Winkler Knives booth, the thing I was most eager to see was their latest collaboration with Master Bladesmith Jason Knight. As there are only a handful more than than 100 certified bladesmiths worldwide, it is extraordinarily rare to have two of them (and likely two of the most talented of them) working together on a single project.
It should go without saying were very impressed by the edged amazingness (amazing edginess?) they've released over the last few months. Take a look at some of their newest blades.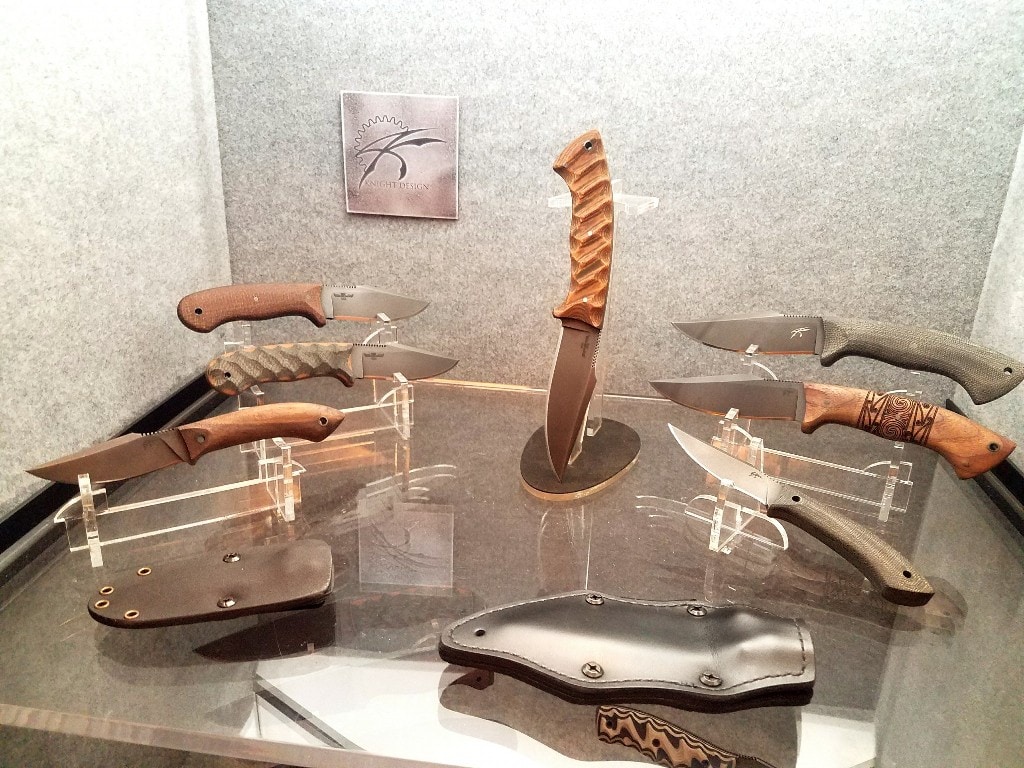 The craftsmanship and detail that have gone into these are incredible. Pictured here are two of Jason's EDC knives with a corresponding ITB kydex holster.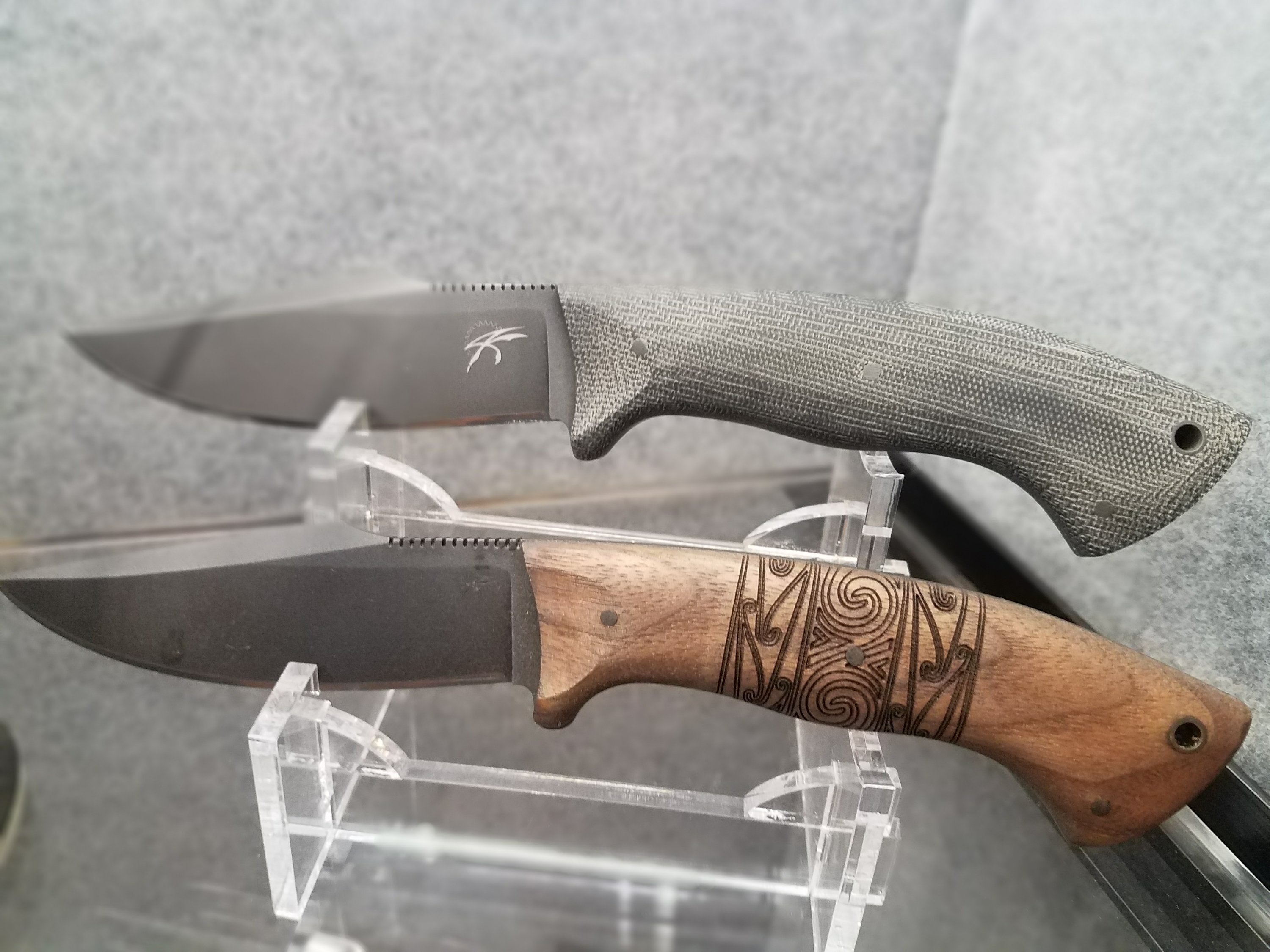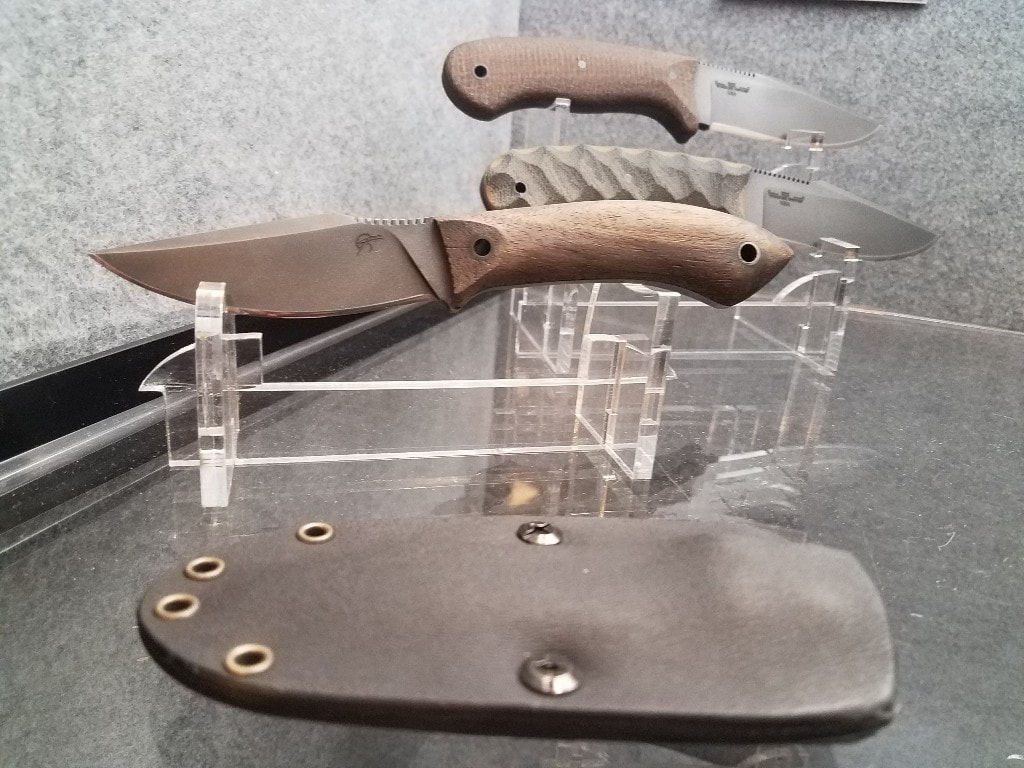 Also featured is the Jaeger and Predator, which comes with a custom fit leather sheath. Winkler's new laser etching machine allows for incredible detail in the hand grips and blades. If you're a blade man or woman you need to check out the new products.
Here are a few more of the knives featured at their booth this year. The precision and ergonomics of their blades are, like the craftsmen who built them, something to be reckoned with.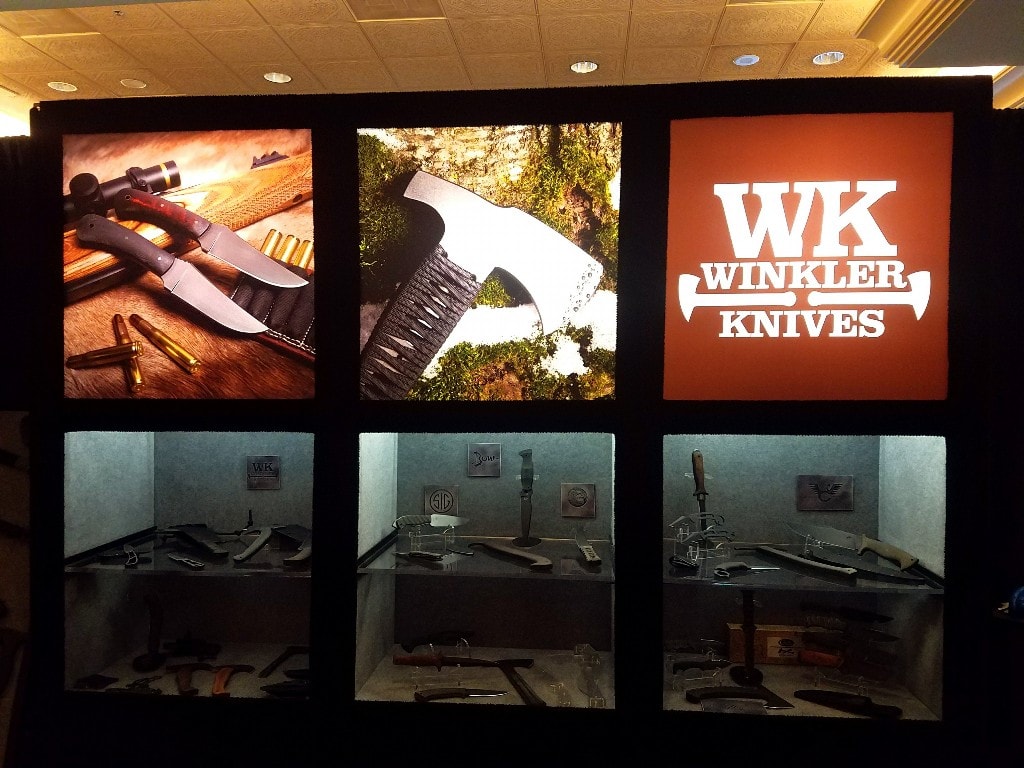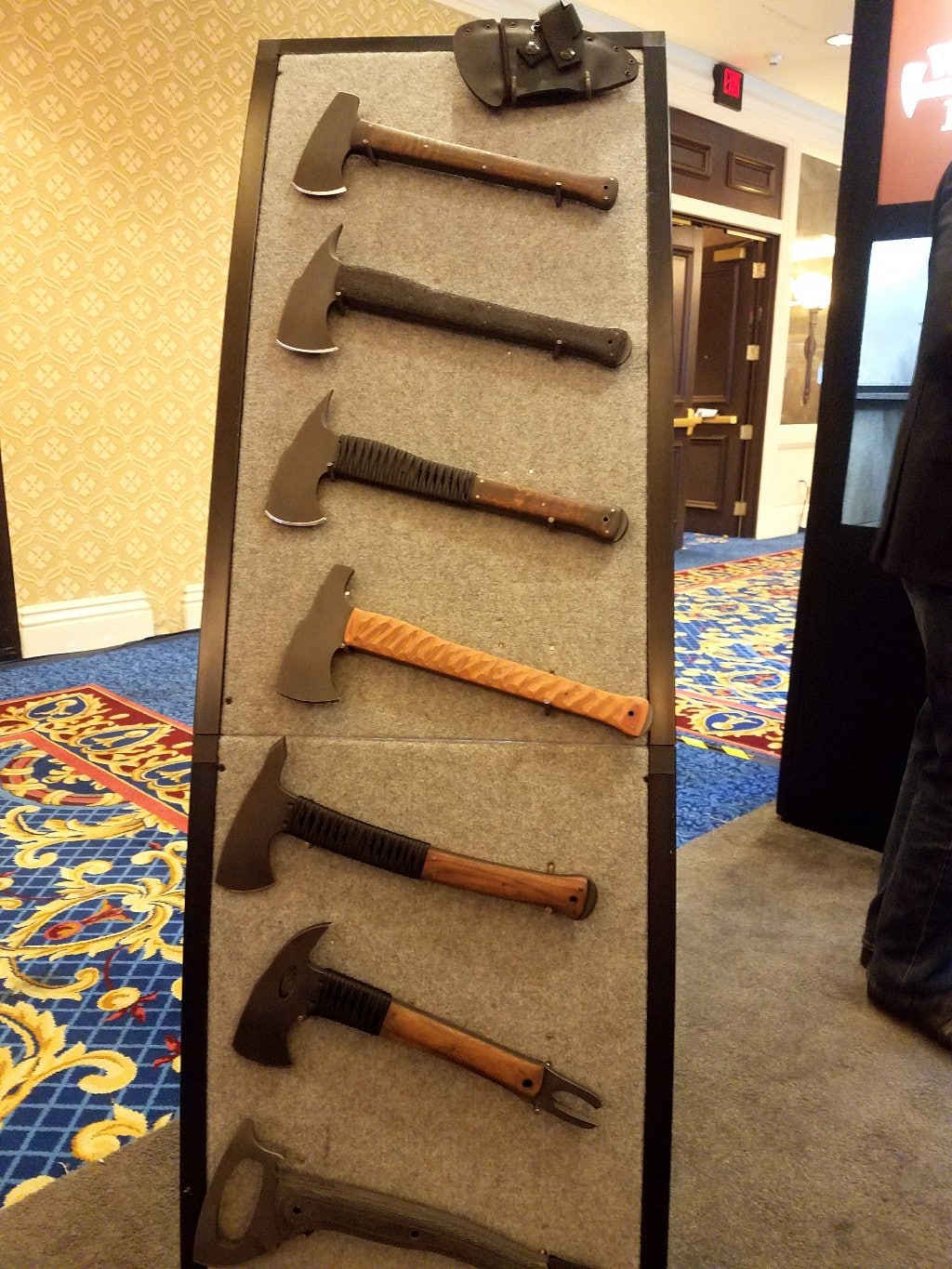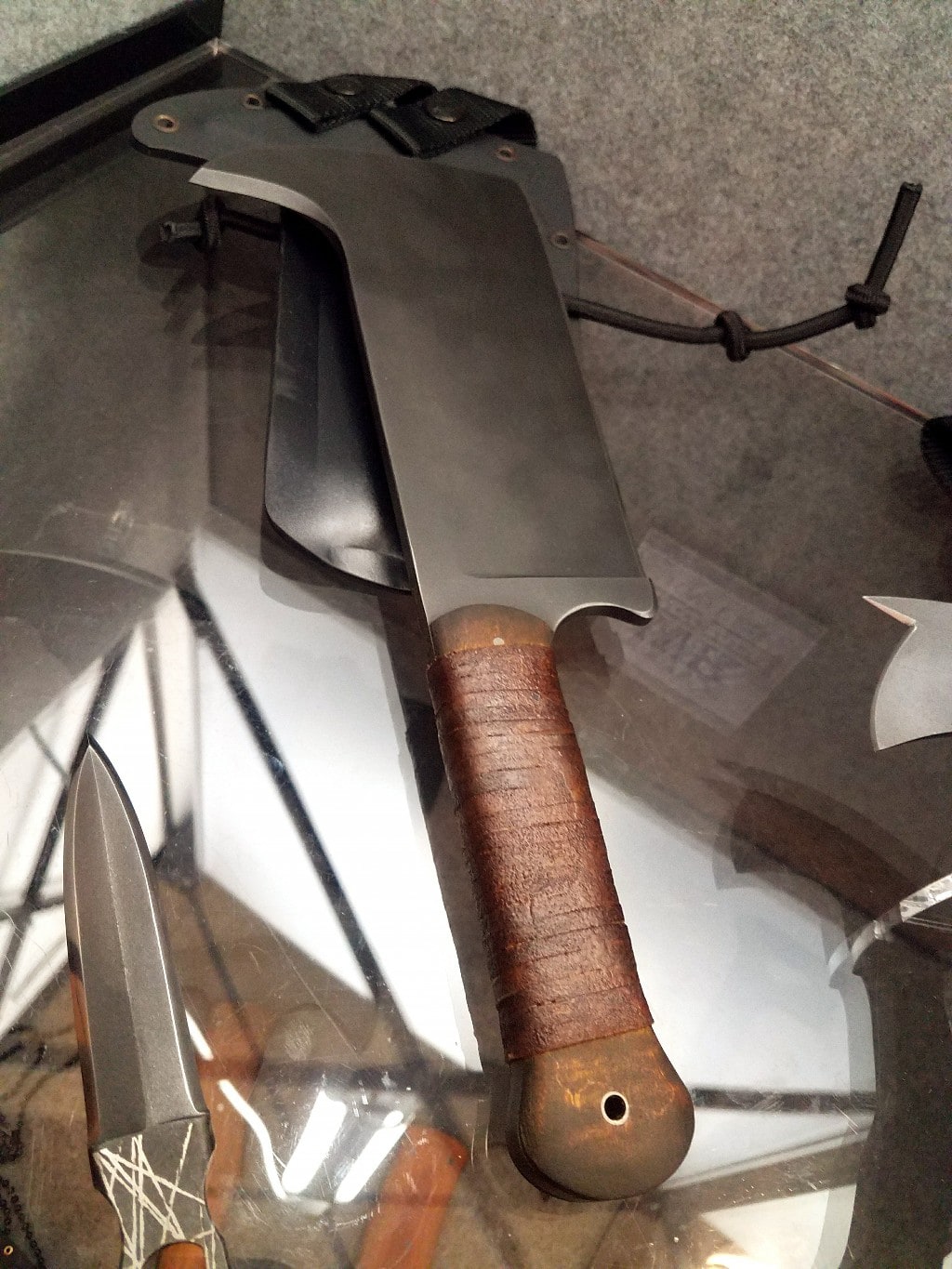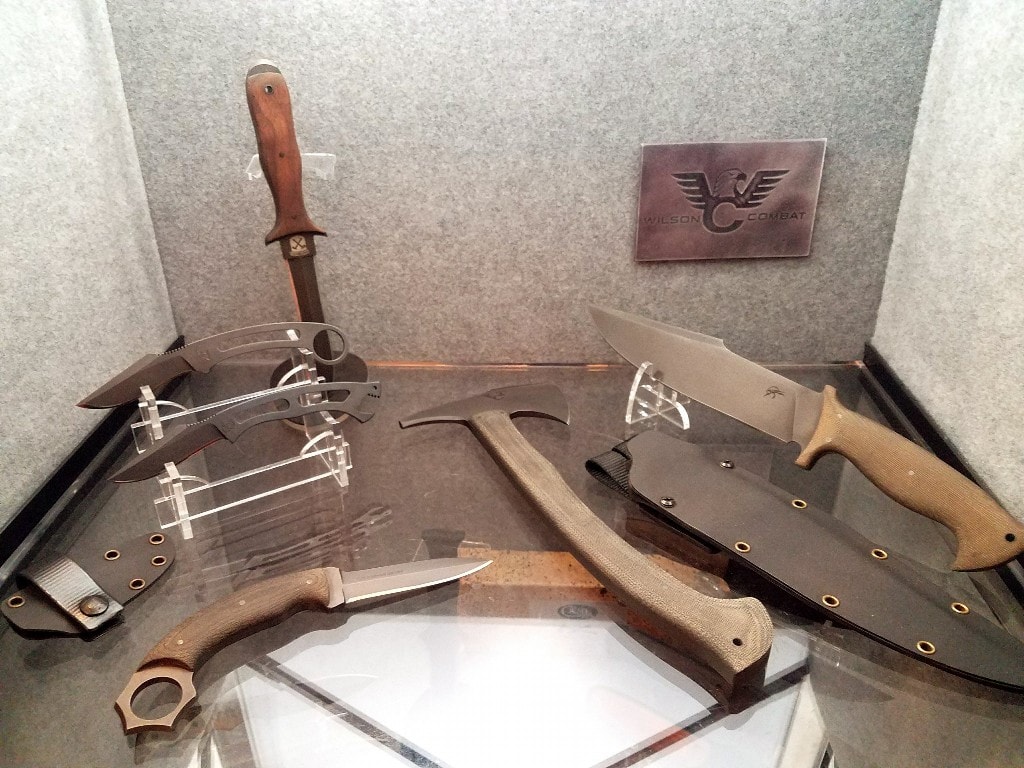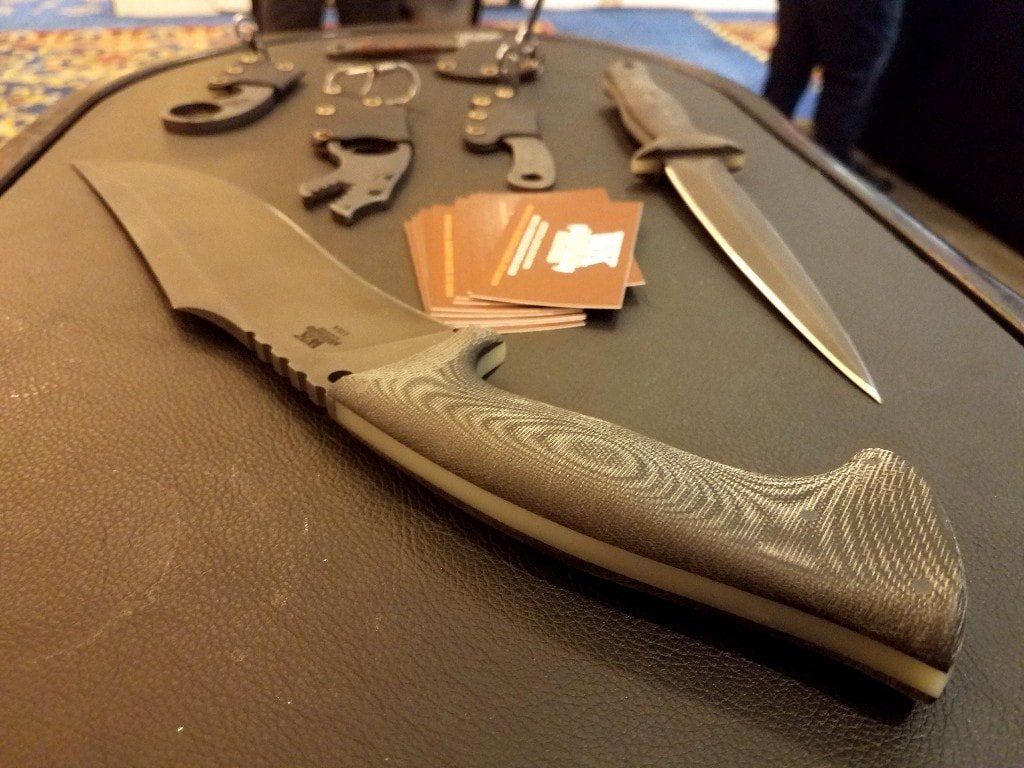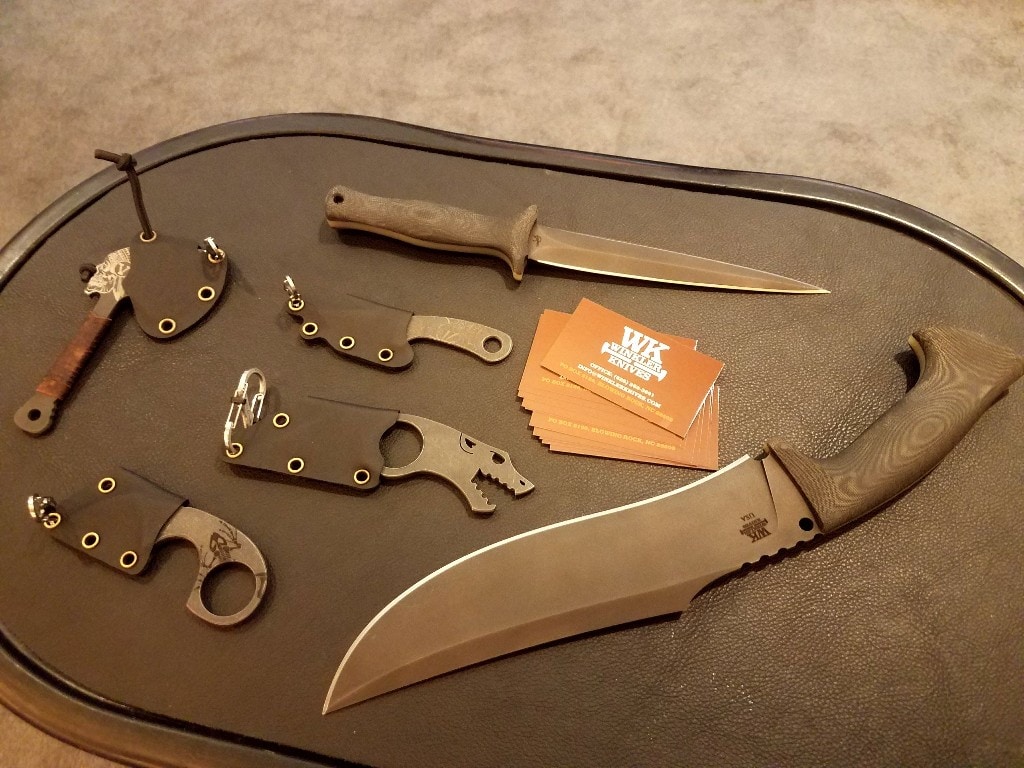 You can learn more about Winkler Knives here on their website, or if you'd prefer, connect with them on Facebook on the WK/Winkler Knives page. You can also follow them on Instagram, @winklerknives.
---
SHOT Show 2018
This SHOT Show 2018 SHOTREP has been brought to you by the eeeee-light writin' team at Breach-Bang-Clear. You're welcome. Why are we focusing so much attention on SHOT, you ask? Is the NSSF SHOT Show that important, you wonder?
Is a pig's ass pork?
The National Shooting Sports Foundation annual Shooting, Hunting, Outdoor Trade show may be just one of many conventions in Vegas, (as you can see by checking out Vegas Means Business), but it's definitely the most important one in our world…well, unless you count the AVNs. Besides, as we've explained (NSSF SHOT Show 2018 Approacheth), this year is SHOT's 40th anniversary — meaning it's damned near as old as the most seasoned dancer at Nancy's Squat 'n' Gobble! (We're not entirely sure how old Industry Day at the Range, or as it's also called, Media Day at the Range, really is.)
Regardless — we'll be providing industry press releases and lots more from the floor. There's damn sure gonna be a lot to talk about.
You can find all our SHOT Show 2018 articles in the SHOT Show 40th Anniversary lineup.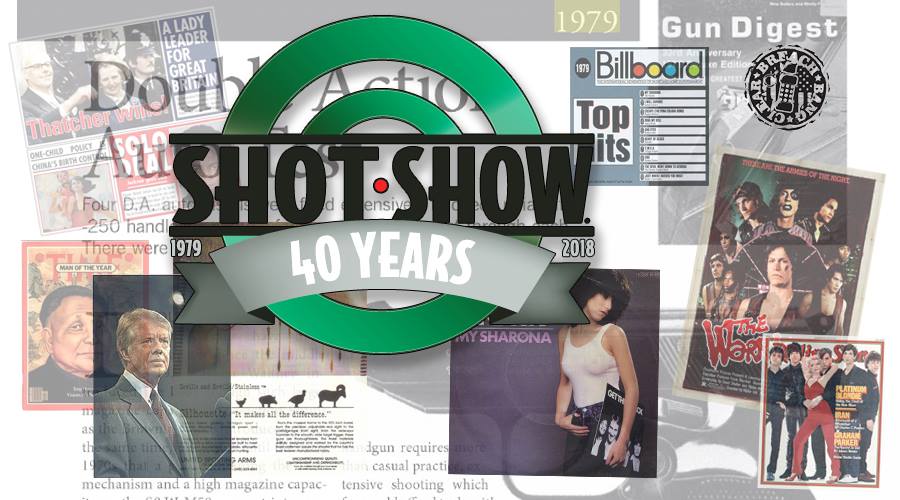 Stay tuned to this freq for gun news, industry news, adventure gear, outdoor equipment, and whatever else we see that we think you might like.