SHOTREP | Chef's Choice
EdgeCraft Corp. is at SHOT booth 225 showcasing their Chef's Choice products. Hunters may be especially interested in their products, from the knife sharpeners to their meat grinding and slicing machines to the Excalibur food dehydrators.
The EdgeCraft Tactical Diamond Home 442, shown below, is good for packs and can sharpen regular as well as serrated blades.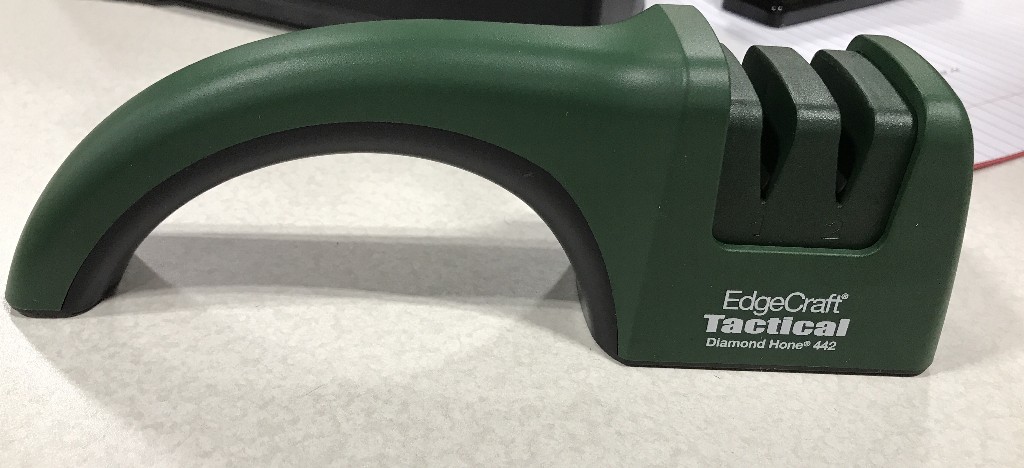 Chef's Choice sharpeners apply a double- or triple-beveled edge using diamond abrasives and precision guides at multiple stages. The resulting blade edge is arc-shaped rather than V-shaped.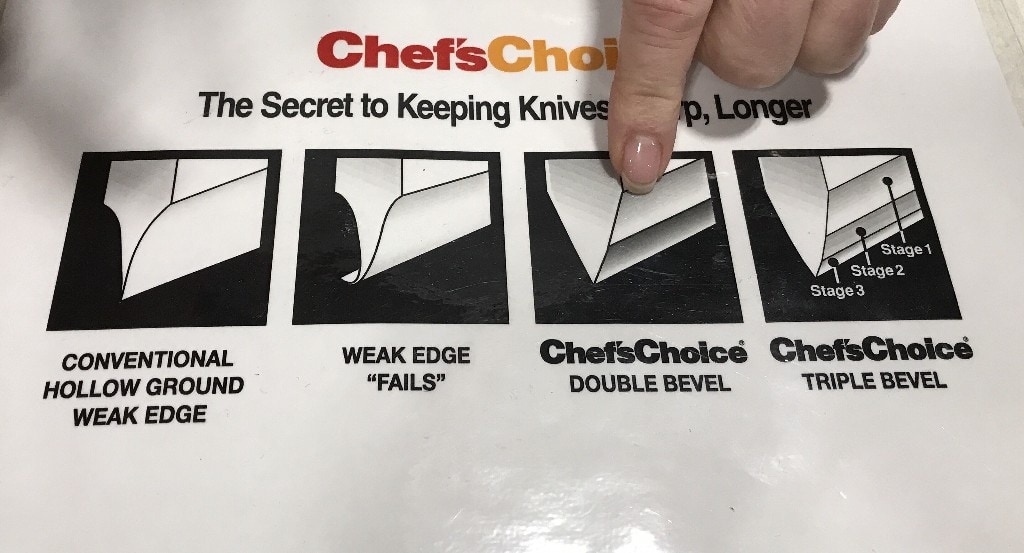 Chef's choice has a variety of slicers, grinders, and stuffers on display.
Also included in the Chef's Choice display are the Excalibur dehydrators. They say these food preservation tools use hyperwave technology and parallax fans to ensure consistent, even drying in dehydrated foods.
If you aren't able to visit their booth at SHOT, you can check them out at chefschoice.com.
---
SHOT Show 2018
This SHOT Show 2018 SHOTREP has been brought to you by the eeeee-light writin' team at Breach-Bang-Clear. You're welcome. Why are we focusing so much attention on SHOT, you ask? Is the NSSF SHOT Show that important, you wonder?
Is a pig's ass pork?
The National Shooting Sports Foundation annual Shooting, Hunting, Outdoor Trade show may be just one of many conventions in Vegas, (as you can see by checking out Vegas Means Business), but it's definitely the most important one in our world…well, unless you count the AVNs. Besides, as we've explained (NSSF SHOT Show 2018 Approacheth), this year is SHOT's 40th anniversary — meaning it's damned near as old as the most seasoned dancer at Nancy's Squat 'n' Gobble! (We're not entirely sure how old Industry Day at the Range, or as it's also called, Media Day at the Range, really is.)
Regardless — we'll be providing industry press releases and lots more from the floor. There's damn sure gonna be a lot to talk about.
You can find all our SHOT Show 2018 articles in the SHOT Show 40th Anniversary lineup.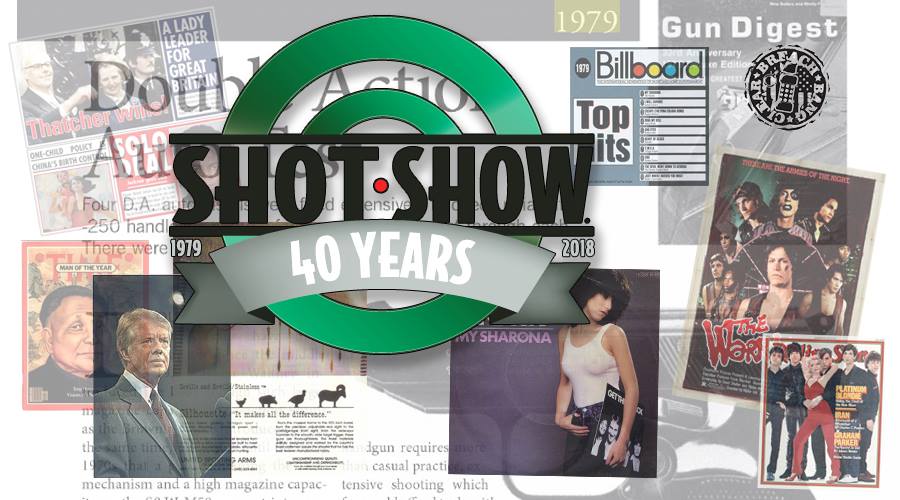 Stay tuned to this freq for gun news, industry news, adventure gear, outdoor equipment, and whatever else we see that we think you might like.