SHOT Show vs. Porn Convention – Best New Products
Who wouldn't want a handjob from Hellboy, or an optic that speeds up target acquisition at extreme ranges? Today's post, the first from new Mad Duo Minion Marie Maiden (say that five times fast) addresses those very things. Mad Duo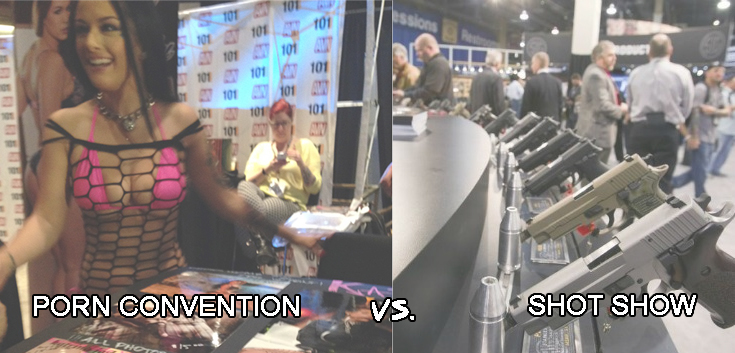 SHOT Show vs. Porn Convention – Best New Products
Marie Maiden
I recently took one for the team while in Las Vegas for SHOT (Shooting, Hunting, Outdoor Trade) Show; a trip to the AVN Adult Entertainment Expo (AEE). It was purely for research.  Truth be told, I didn't get to see enough tits and ass at SHOT Show, so the AEE was needed refreshment.  Fortunately the shows overlap, so who's on top is for you to decide.
The porn convention is much like SHOT Show; all the celeb-status big names are present and you can ogle new products.  The major difference is that the AEE attracts and allows attendance of the special kind of fanboys who should stay in hiding.  You know, the kind whose hands are likely smooth from copious lotion application. But I digress. Both trade shows are great arenas for displaying new products.  I picked my favorite product from each show.  Drumroll please…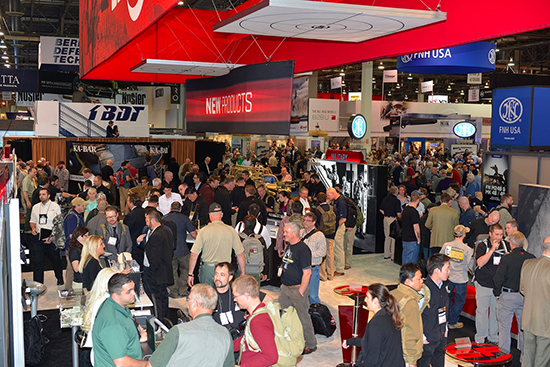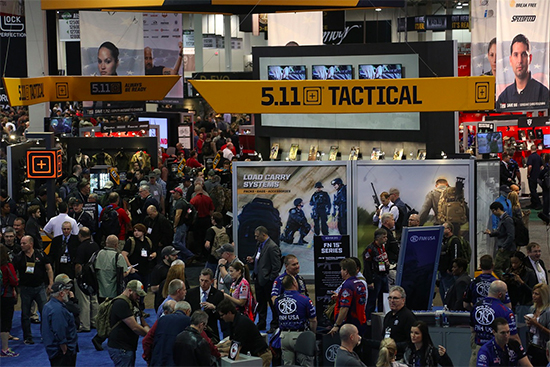 The Leupold Optics D-EVO (Dual-Enhanced View Optic) – Best of SHOT  When I heard about this new optic, I was excited!  Think of this optic as a reach around (courtesy, of course) magnifier for your red dot 1x sight that simultaneously gives you the power of 6x magnification.  The D-EVO ameliorates the shortcomings of any 1x optic. My first impression likes:
Having a red dot allows for quick target acquisition.
The shooter won't lose target locations when they acquire with the red dot and observe or engage utilizing the D-EVO.
The D-EVO employs the close mid-range reticle with wind holds (CMR-W).  This reticle makes sense for the intended military/LE end user.  If an instructor can effectively explain how to read wind, a new shooter can go into autopilot using the wind dots in combination with the BDC.
The D-EVO is independent.  If your red dot fails you, the self-contained D-EVO can be used exclusively.
My first impression concerns:
Change is sometimes difficult.  Getting used to maintaining the unforgiving eye relief (when you're used to a red dot) necessary for a magnified optic will require embracing change.  The D-EVO offers 3.4 inches of eye relief, which is comparable to 1-6x scopes on the market.
Having two optics on one gun means you will need to zero both.  I would love to administer a torture test on the D-EVO to see how well it would maintain zero as compared to the red dot it complements.
I'll be writing more about this in the very near future. I'll address what I see as the most important advantages it presents and I'll review it down the road after I've had a chance to really put it through the wringer (assuming I can get my hands on one, no pun intended).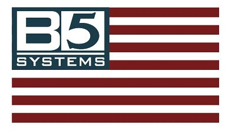 The Handie by Rockit – Best of AEE
Oddly enough I had never heard of The Handie, but then again- watching random dudes fap is not my preferred video selection.  I found out about this gem while listening to product pitches where topics ranged from the best new dildo to a woman explaining how she "loved to get ghost-fucked" with help of a TENS unit.  For real, it's a thing (if your interest is piqued, here's an article).  But again, I digress. The Handie can be envisioned as an amalgamation of Inspector Gadget and Hellboy.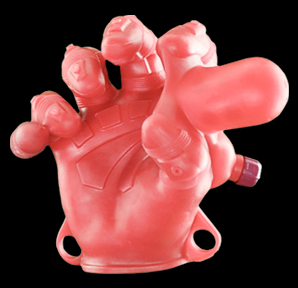 My first impression likes (as pointed out by the sales rep):
"Built in self-lubrication allows for continuous pleasure."
The small vibrator below the pinky "stimulates your balls."
You can "splooge right into the top of the glove and dump it for easy cleanup."
They've thought of the lefties.  You can purchase The Handie in the left or right-handed variety.
My first impression concerns:
This is for the master-bater.  If you long to step your wanking game up, here's your chance.  I don't think most men would need this, but I'm just a girl – so what do I know?!
The Handie requires extra clean up.  I wouldn't want to finish in something that couldn't be thrown away or tossed in the dirty clothes.
The price, whoa!  For a mere ninety-nine dollars you can spank it with Hellboy's little brother's hand.  Who wouldn't jump on that opportunity?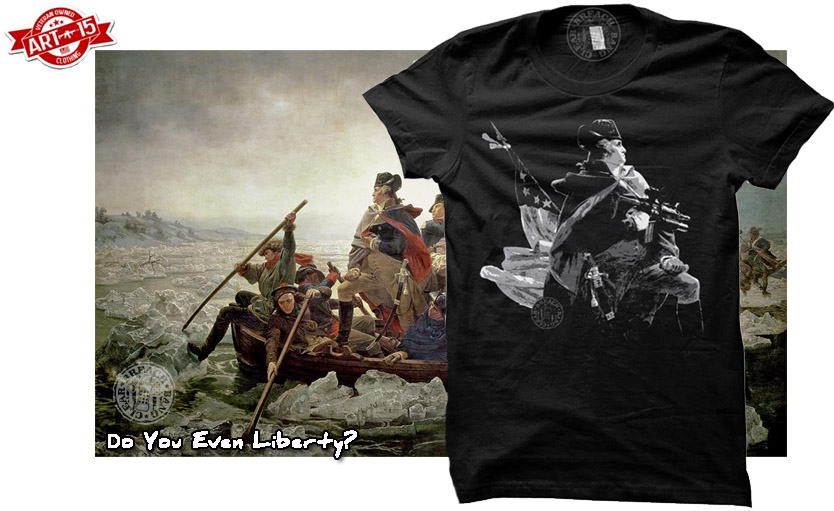 Both conventions were a sight to be seen and while I did enjoy the novelty of the AEE, it was missing the mind-blowing overall experience that is SHOT Show.  But, I would gladly attend both again.  Whoever is in charge of scheduling the AEE concurrently with SHOT Show, I commend you, give you a sly smirk, and an unequivocal cyber high-five. Here are the couple of creeper pics I took with my phone, cause I didn't want to look like a complete groupie: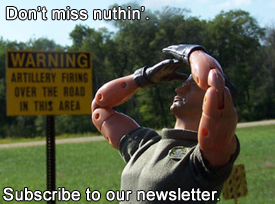 You can learn more about SHOT Show here: http://www.shotshow.com/ You can learn more about AEE here (and I know which one you'll go to first): http://adultentertainmentexpo.com/.
Here's the original IndieGoGo campaign that created the Handie. If you have questions for Marie (read the "About the Author" below), leave them in the comment section of our website (not Facebook).
Photo credits below.
Comms Plan
Primary: Subscribe to our newsletter here or get the RSS feed.
Alternate: Join us on Facebook here or check us out on Instagram here.
Contingency: Exercise your inner perv with us on Tumblr here, follow us on Twitter here or connect on Google + here.
Emergency: Activate firefly, deploy green (or brown) star cluster, get your Handie out of your ruck and stand by 'til we come get you.
About the Author: Marie Maiden (yes, that's her porn name) is your above average warm-blooded American female. She is a FLETC graduate and professional gunman, er gunwoman, er, gunslinger…um, Pew Professional with Boobs whose current assignment, unfortunately, means we can't show you how hawt she is – rest assured though she knows her way around firearms, the practical application of gun furniture and some of the awesome accessories you typically find in an adult catalog. Simple things make Marie happy: guns, good food, and sex (not necessarily in that order).  Ever wanted a woman's POV on anything gun- or mind-in-the-gutter related? Ask her… it's a no-holds-barred.  You'll be #OAFontherange and #OAFinbed in no time.