SureFire SHOT Show 2018Fifty Shades of FDE
SureFire is rolling out with a lot of new lights as well as upgraded current series of lights. SureFire recently classified their handheld lights into two groups: Fighting and Task lights. Fighting lights can be used as a striking weapon if needed while task lights take care of your standard illumination needs. Before I get into the new lights, I'll go over the upgraded ones. The 6PX and G2X series are now putting out more lumens, 600 to be exact.
The first new Task Light in the line-up is the Stiletto. It has a slim body with a pocket clip and has three output levels at 650, 200 and 5 lumens. It has a tail and head switch, and is USB rechargeable.
Now onto the Fighting Lights, with the E2T Tactician. It's a dual output light with 800 lumens on high and 5 on low. It features Maxvision beam.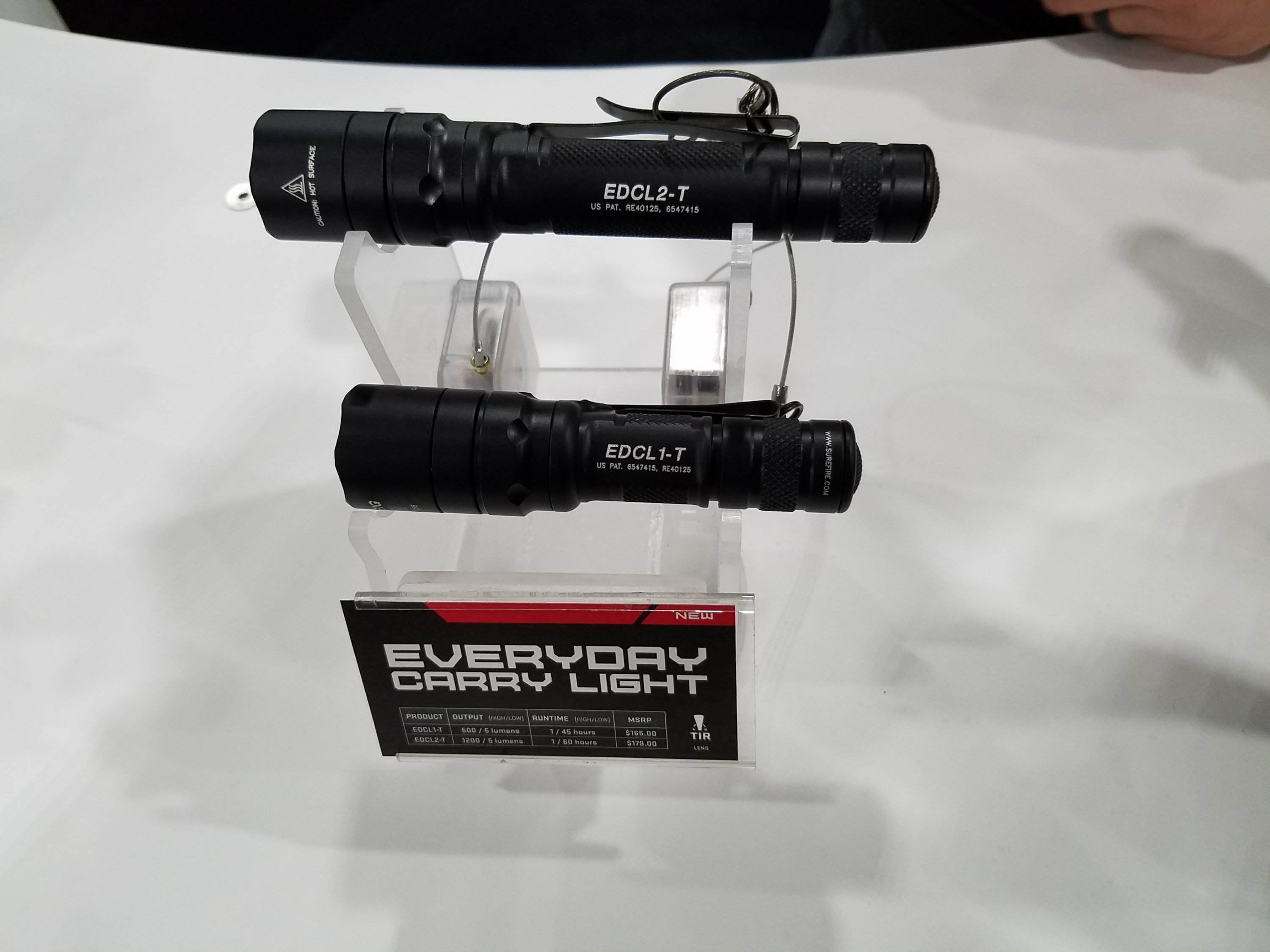 EDC L1 & L2 are Fighting Lights that are optimized for everyday carry, as they say in their name. The L1 has a 500/5 lumen output with 1 SF123 battery, while the L2 puts out 1200/5 on two SF123's. To switch between high and low, just loosen a few degrees for low and tighten for high.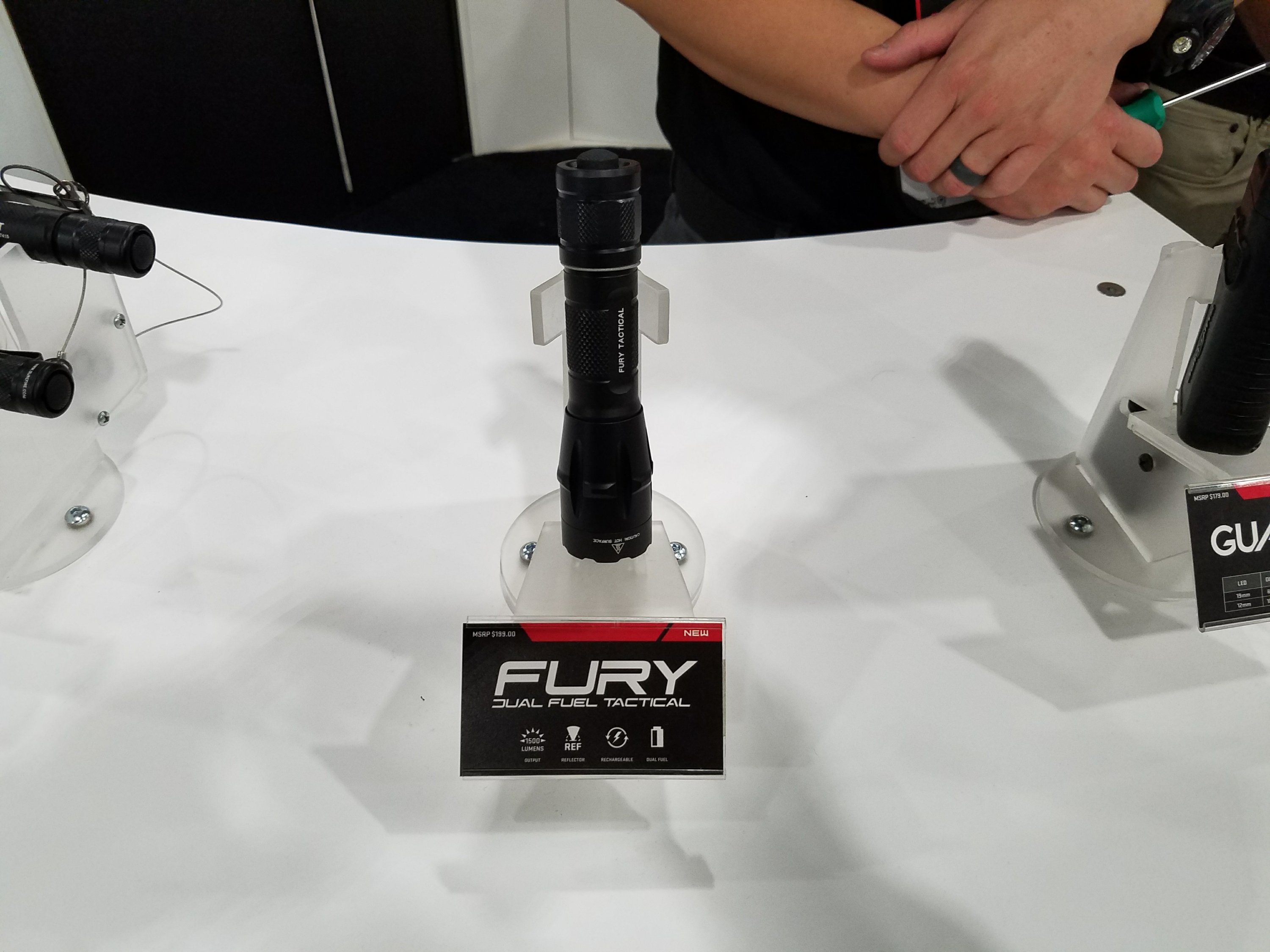 The Fury Dual Fuel Tactical is a single high-output light that takes either a rechargeable 18650 battery for 1500 lumens, or on two SF123s puts out 1200.
With the last light, you get a two-in one with the DBR Guardian. DBR is short for Dual Beam Rechargeable, and it utilizes Intellibeam technology. You have two independent switches as for the two lights. The left has an output of 1000 lumens with a Maxvision beam for a bright flood light, and the right puts out 800 via a parabolic reflector to throw the light futher in a tighter beam. It also doubles as a power bank.
There are also new weapon lights. The XC1-B and XC2-A both have 300 lumen outputs, with the XC2-A incorporates a red laser.
The new high-output XH35 has an output of 1000 on high, 300 on low, and a highstrobe function.
The XH55G has 1000 lumens of white light and a green laser that sits above the light bezel, not below, which allows for better accuracy and lower profile.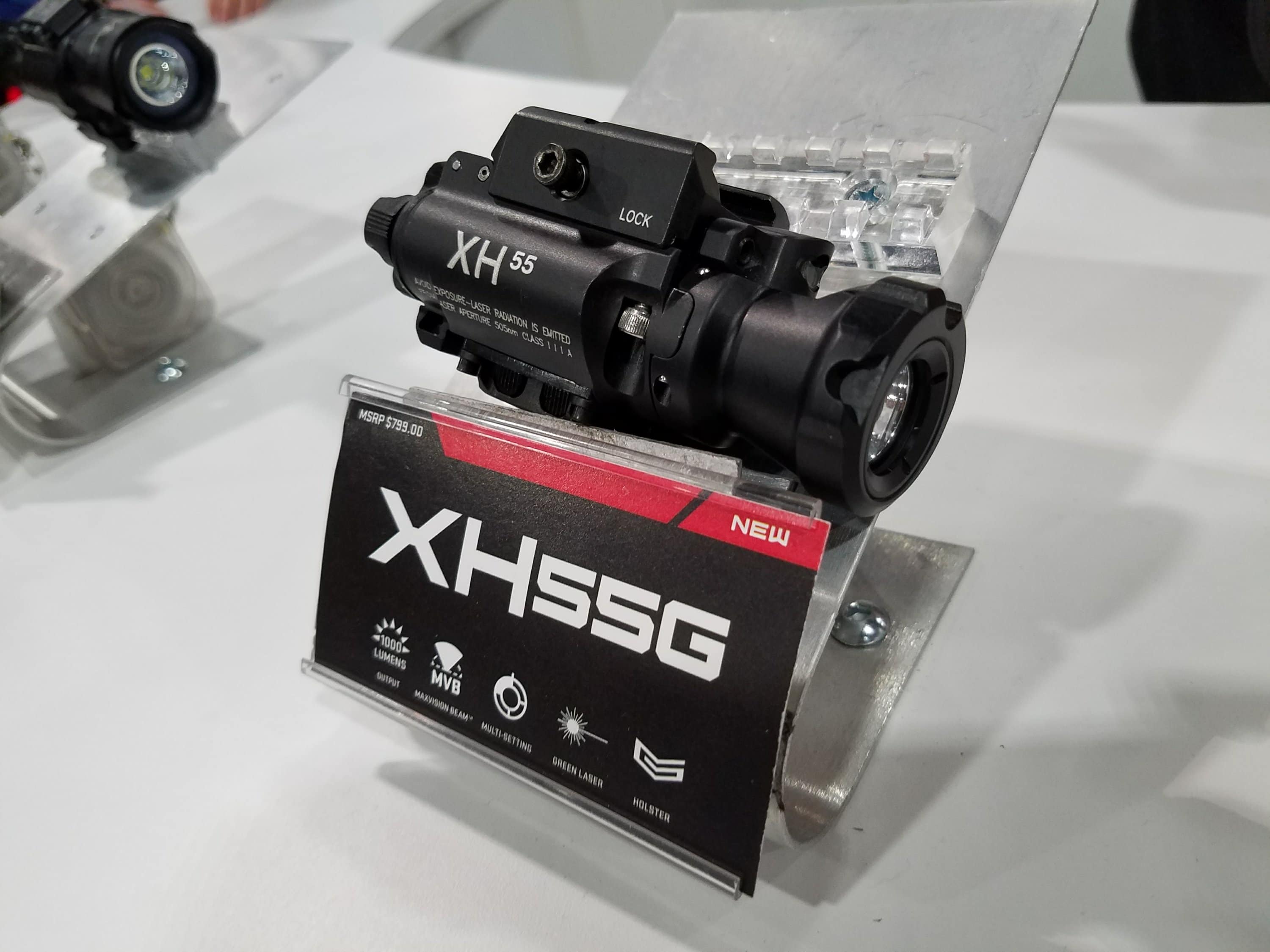 There are more updated Scout lights, and tan is now back as an option that I personally approve of. Most of these lights are available now and the rest will be coming soon.