SHOT Show 2017: B5 Systems New Products

SHOT Show 2017: B5 Systems New Products 
Fifty Shades of FDE
B5 Systems is a relatively new company, best know for its SOPMOD stock and other accessories like the Grip Stop. I met with Mark, owner of B5 Systems, at SHOT yesterday and got to learn about the history behind his company.
B5 Systems' mission is to innovate and improve on existing products. It is the current contractor for the SOPMOD stocks that are used extensively by SOCOM on the Mk12, Mk18 and systems that are part of the kit. Mark showed me some of B5's upcoming products:
Micro Bravo PDW Stock
Off the bat it looks like a mini SOPMOD stock, and was designed to work with a short receiver/buffer tube. Three highlights of this stock:
1. Offers the same ergonomics as the existing SOPMOD stock.
2. Similar dimensions to the current system.
3. Cost effectiveness: the same BCG could be used and doesn't require an entire stock system/bolt replacement.
Expect to see the Micro Bravo PDW stock late spring.
B5 Low Profile BUIS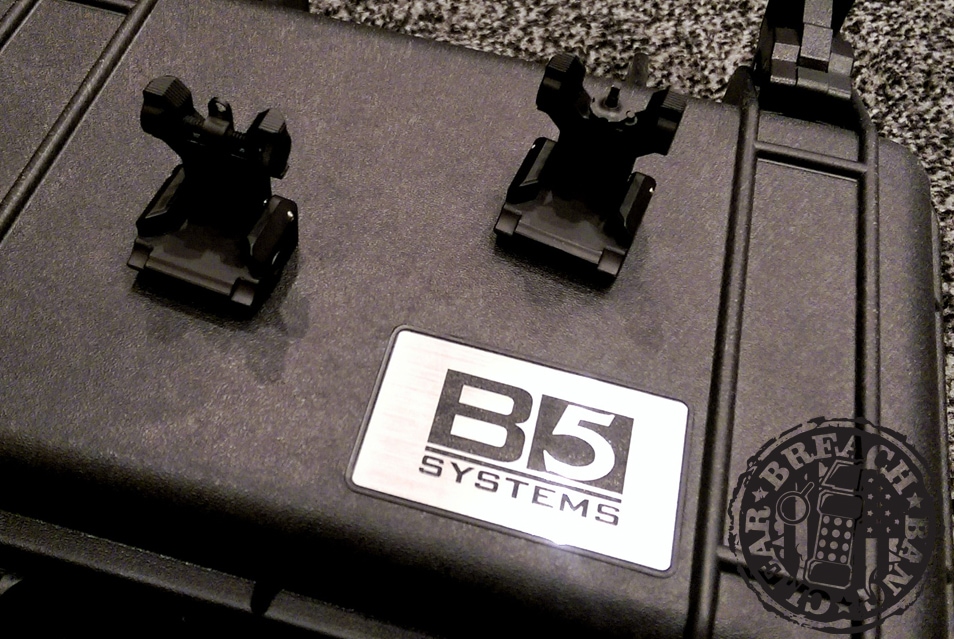 These come in metal and polymer versions with metal versions being available first, around springtime. The metal version is made from machined steel.
Some features of these BUIS are:
1. They are low profile and made to break away, meaning they don't lock into place when deployed so they won't snag or break when they make contact. Instead they'll fold back down.
2. They're machined out of steel instead of aluminum for extra durability and strength.
B5 Systems is continuing to improve products with innovation in mind, and we'll all benefit from what they come out with!
For more information, go to their website.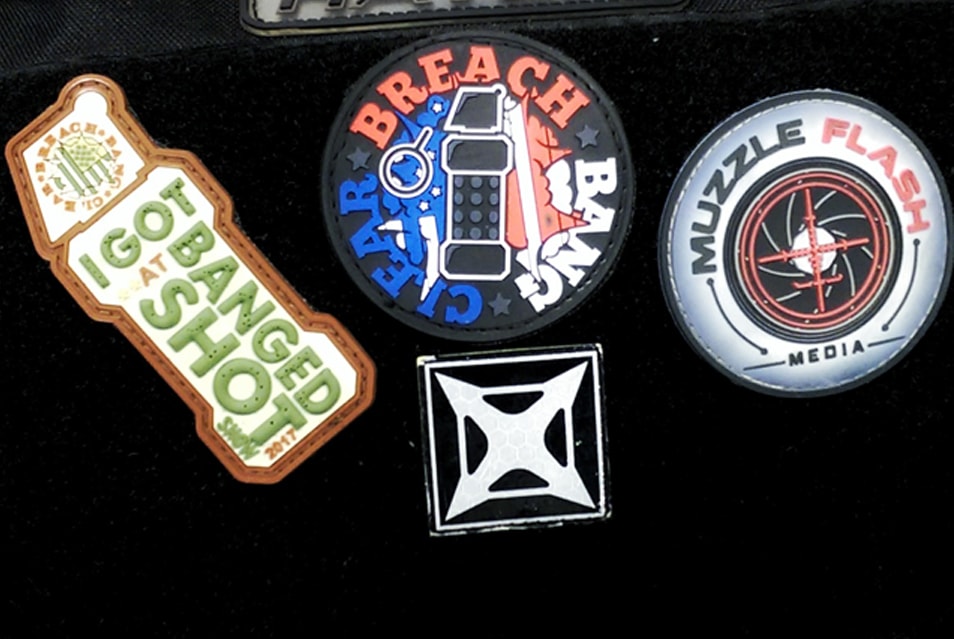 ---
-Fifty Shades of FDE
---
---
Mad Duo, Breach-Bang& CLEAR!
Comms Plan
Primary: Subscribe to our newsletter here, get the RSS feed and support us on Patreon right here.
Alternate: Join us on Facebook here or check us out on Instagram here.
Contingency: Exercise your inner perv with us on Tumblr here, follow us on Twitter here or connect on Google + here.
Emergency: Activate firefly, deploy green (or brown) star cluster, get your wank sock out of your ruck and stand by 'til we come get you.