SHOT – Daniel Defense 2017

The new hotness at Daniel Defense is the DDM4V7S – stands for Short, as in an SBR. Used to be DD only built shorties for special customers, but this year they're building them for consumers. The SSM4V7S is, as you might have gathered, based on the DDM4V7 they released late last year.
Like everything DD makes, their SBR is manufactured in house, from (just the) tip *snicker* to the buttstock. Like any good rifle, begins with a quality upper receiver and a good barrel. In this case, it's a cold hammer forged 11.5 in. barrel, surrounded by an M-Lok MRF XS 10.0 rail.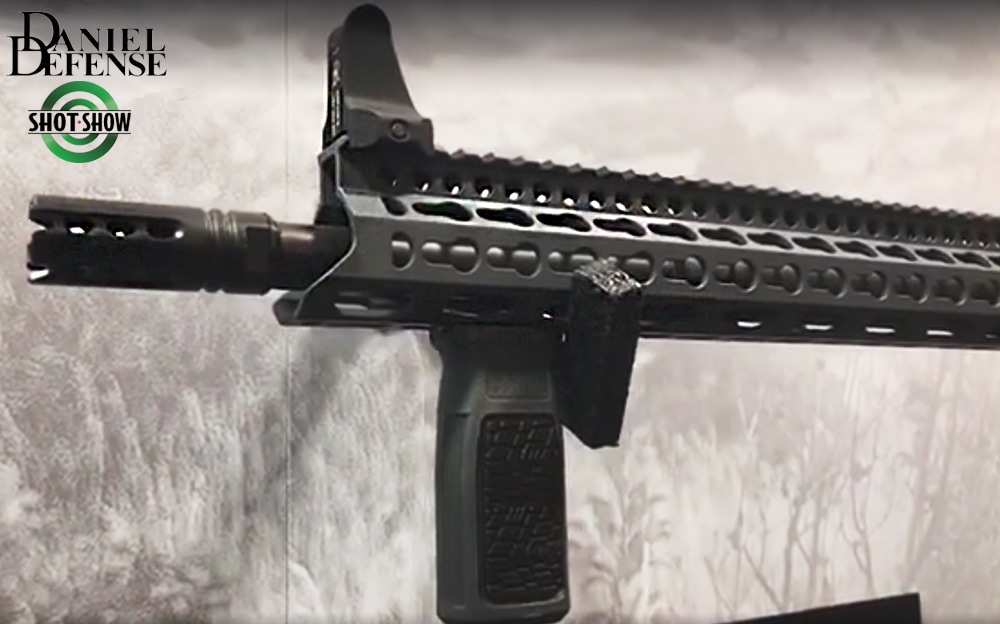 The DDM4V7 continues to be damned popular, with good cause. It uses a midlength gas system with MFR XS handguards (it's M-Lok) and full length pic rail along the top. It has a six position collapsible stock, and Soft Touch overmolding (just like Lula Belle, the one-eyed dancer who works weekday mornings at Nancy's Squat'n'Gobble). Those of you of a more sartorial bent will be glad to know it will soon be available in MIL SPEC and DD Tornado hues).
If you're looking for something other than a blaster, DD is doing some good things with Nine Line Apparel. Take for instance the Manufacturing Freedom shirt (which you can pre-order for a little while longer, by the way, right here.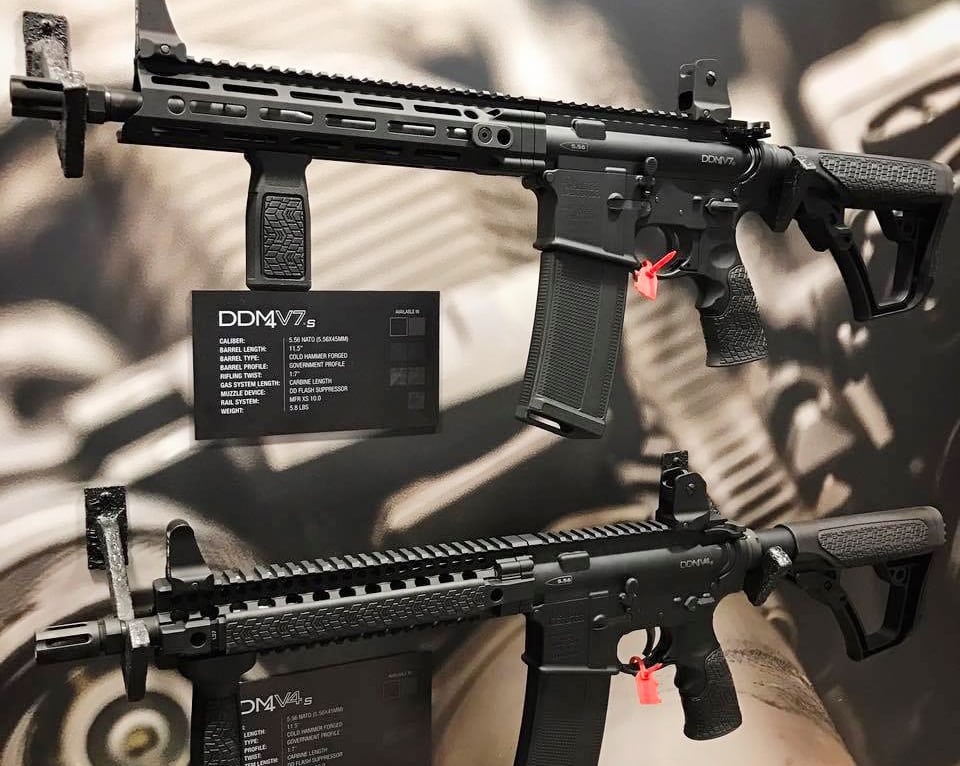 DD has come a long way since Marty Daniels and his wife left the garage door building business and began manufacturing small batches of furniture for AR15s in 2001. Now they've got a reputation for building some of the best production rifles on the planet, operating at two different facilities, with nearly 140,00 square feet of operations space and almost 300 employees, and a third location under construction. It would be no huge surprise to see a company lose its edge with that sort of growth, to fray at the edges so to speak. Happily, that doesn't appear to the case with DD.
Watch this frequency in the coming months if you want to see these new blasters go loud.
If you have time, take a look at the DD video "Late Boy Scout" published a couple days back.
Or, the one from AmmoLand.
More to follow!
[wdi_feed id="14″]
Mad Duo, Breach-Bang& CLEAR!
Comms Plan
Primary: Subscribe to our newsletter here, get the RSS feed and support us on Patreon right here.
Alternate: Join us on Facebook here or check us out on Instagram here.
Contingency: Exercise your inner perv with us on Tumblr here, follow us on Twitter here or connect on Google + here.
Emergency: Activate firefly, deploy green (or brown) star cluster, get your wank sock out of your ruck and stand by 'til we come get you.