FN SCAR20S at Tactical Life
Dave Bahde of Tactical Life took a look at the SCAR 20S recently. Here's an excerpt of that review.
Says Bahde,
"Without a doubt, the Geissele Super SCAR trigger is a huge bonus on this rifle. This two-stage trigger is crisp and light yet 100-percent reliable and predictable. It allowed me to wring the best possible accuracy out of the SCAR 20S.
But the rifle is heavy. Starting at 11.2 pounds before you add ammo and an optic, it's more than 3 pounds heavier than the SCAR 17S. No, it's not heavier than similar systems, but it's not a fast, lightweight fighter like previous SCARs, nor is it meant to be. It's designed to be a sniper support rifle, and in this role it excels because of its reduced recoil.
The stock is nice. In fact, it would be my preference over the standard SCAR 17 stock. Sure, it's heavier, but it pairs perfectly with smaller variable-power scopes and is easy to adjust in the field. It shoulders quickly, and none of my adjustments came loose. (Also, it's worth noting that the SCAR 20S is compatible with other SCAR stocks you might already own.)
As mentioned, the recoil is minimal, even with the flash suppressor, making the rifle very controllable. My guess is it that the SCAR 20S would be even easier to use with a suppressor or muzzle brake. But either way, it performs exactly as it was designed and will be welcomed by many SCAR owners."
Read his full review here on Tactical-Life.com.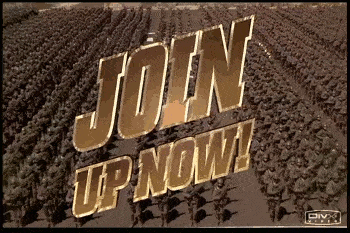 Why come to visit our double secret closed and private discussion group? Because of the Morningwood Bazaar and the conversation, obviously. 

Disclaimer: We are not endorsing Nancy's Squat & Gobble, nor do the opinions therein reflect those of the entire Breach-Bang-Clear staff. That said, while Nancy's is indeed a shady place, only a few people have actually gotten food poisoning there, and most of the girls have all their teeth. The one-legged bartender really does make a mean Old Fashioned, and if you ask nicely she'll even do it with burnt rosemary smoke.
Take heed! We have advertisers, sponsors, and affiliate relationships with some of the companies you will be reading about (particularly, but not limited to, archival posts). If you purchase one of those items, we will get a small commission from the sale at no additional cost to you. A lot of work goes into Breach-Bang-Clear; by making your purchase through one of our portals you'll be supporting our work. This will help us buy beer, bullets, and barbecue, and we won't have to put pop-up ads and other such stupid shit into our articles to pay our expenses.