Sage Ordnance Less-Lethal Instructor Course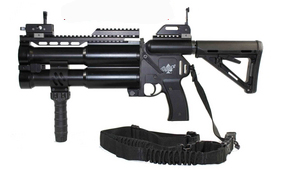 There's really nothing quite as satisfying as thumping some asshole who justly deserves it with a 37mm or 40mm less lethal round. Domestic violence suspects, tweakers who won't drop the baseball bat, Randy Travis, mob ringleaders during a violent demonstration, hippies (okay, maybe not hippies, at least not for the cops)…you get the idea.
If the need arises, you need to be able to drop a deuce.
To that end we figured you might want to know that Sage Ordnance Systems Group is holding a couple of less lethal instructor schools coming up quick in September and October.
Note to military personnel: Don't drink the Kool-Aid that DoD is trying to give you. It's not NON-lethal. It's LESS-lethal. There are reasons for keeping the nomenclature correct.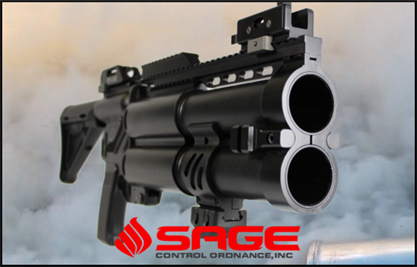 Here are the details:
Location: Atlanta, Georgia
Host: Georgia State Patrol
Date: September 17, 18, 19
Location: Chicago, Illinois
Host: Ravelin Group, LLC / Addison Police Department
Date: October 2, 3, 4
Location: Simi Valley, California
Host: Simi Valley Police Department
Date: October 15, 16, 17
You can visit their website here to register for any of these courses. Cost is $715 up front, $795 "at the door".
Here's the common sense legalese for the fat bodies and knuckleheads who might not have realistic expectations.
(Note: that's our take on it, not Sage's.)
Prerequisites
Each attendee must be physically fit for duty and able to perform physical skills associated with the use of Less-Lethal products. SAGE Ordnance Systems Group trains only sworn law-enforcement officers, correctional personnel or active service military personnel.
Required Equipment
Eye and ear protection
Helmet/Armor
Duty gear normally utilized when deploying Less Lethal munitions
Flame-resistant gloves
Gas mask/Respirator
Launcher
Whistle
Hydration equipment
Fit for Duty
This school involves physical exercises and activity. Learners are required to actively participate in the activities as part of instructor-level training. Learners should be physically prepared for the class in order to ensure successful completion of the school. Some of the classes may involve exposure to chemical agents as well as the physical exercises. Learners with physical conditions that may impair their ability to participate are responsible for contacting their physician for medical clearance prior to enrollment. Conditions requiring such consultation include but are not limited to high blood pressure, heart problems, lung problems, to include bronchitis and asthma, or allergies. SAGE Ordnance Systems Group will not assume any responsibility for any learners who do not seek medical consultation prior to course participation. Any learner who is unable to participate in the exercises cannot complete this instructor level school. It is incumbent upon the learner to ensure they are physically capable of meeting the requirements of the school.
Mad Duo Clear