Safariland: Liberator HP and more
Fifty Shades of FDE
Safariland is always innovating, and they have a lot of new products this year. I got to check out a few of them.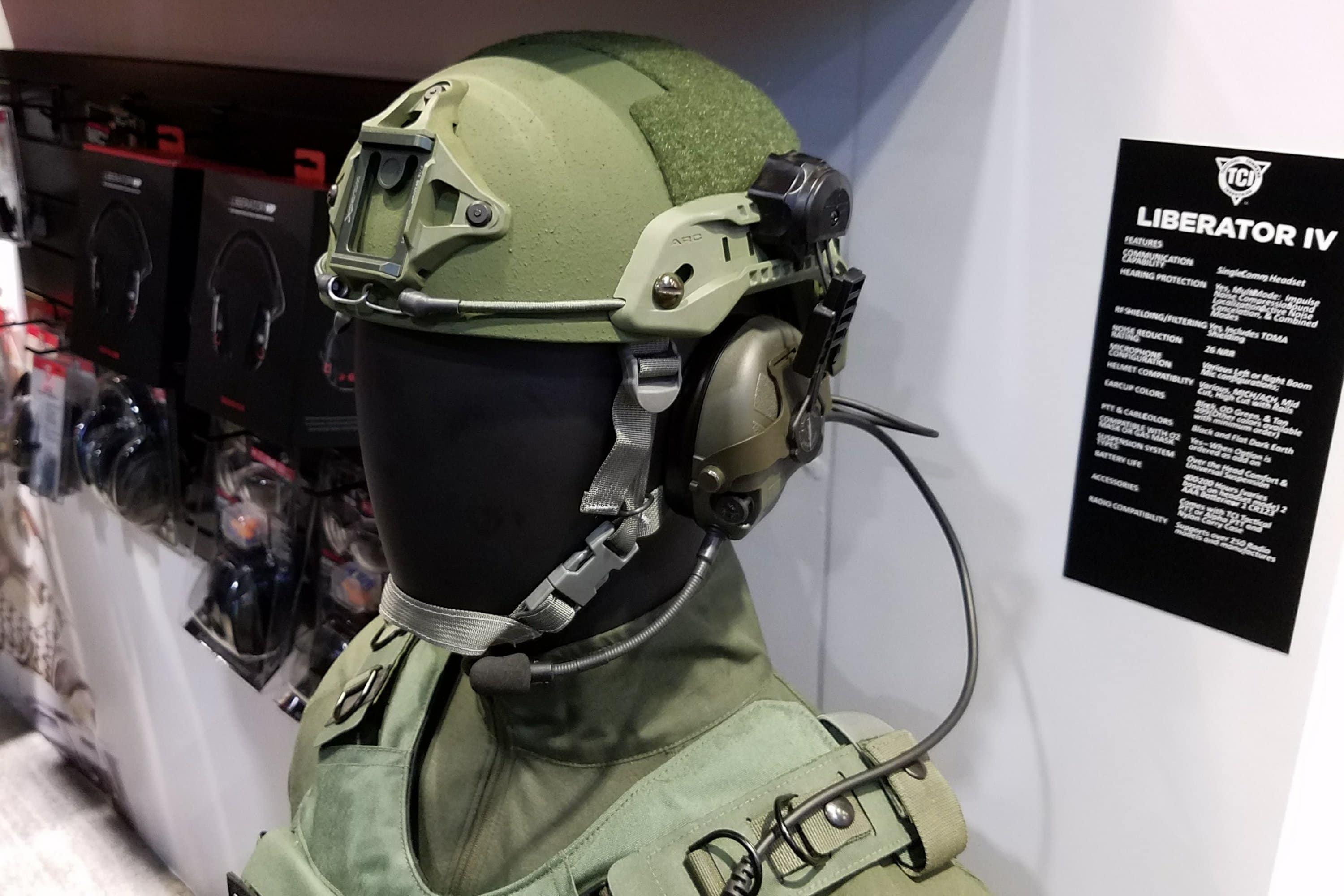 First up is in their Comms line, TCI (Tactical Command Industries). They're known for excellent electronic hearing protection and comms for LE and military. They introduced the TCI Liberator HP headset, which is more affordable and is geared for the civilian shooter with an msrp of $259. They have three modes: one gives you a 26db production rating, the next is 29db, and the third is a noise cancelling A and R mode. I was able to wear them and hear all the differences in the modes. The sound quality is excellent, as was expected, and it really gives you a lot of protection.
The Liberator IV and V got updated with an optional rear attachment direct to the rear rails on a helmet, freeing up the top rails for everything else.
Safariland's concealment holster line now includes the Model 557, an OWB pancake holster that accommodates a red dot pistol and WML or without either attached. It uses an ejection port detent retention.
The Model 17 is a ultra thin, light weight IWB concealment holster with a trigger guard detent retention, plus a strong steel clip.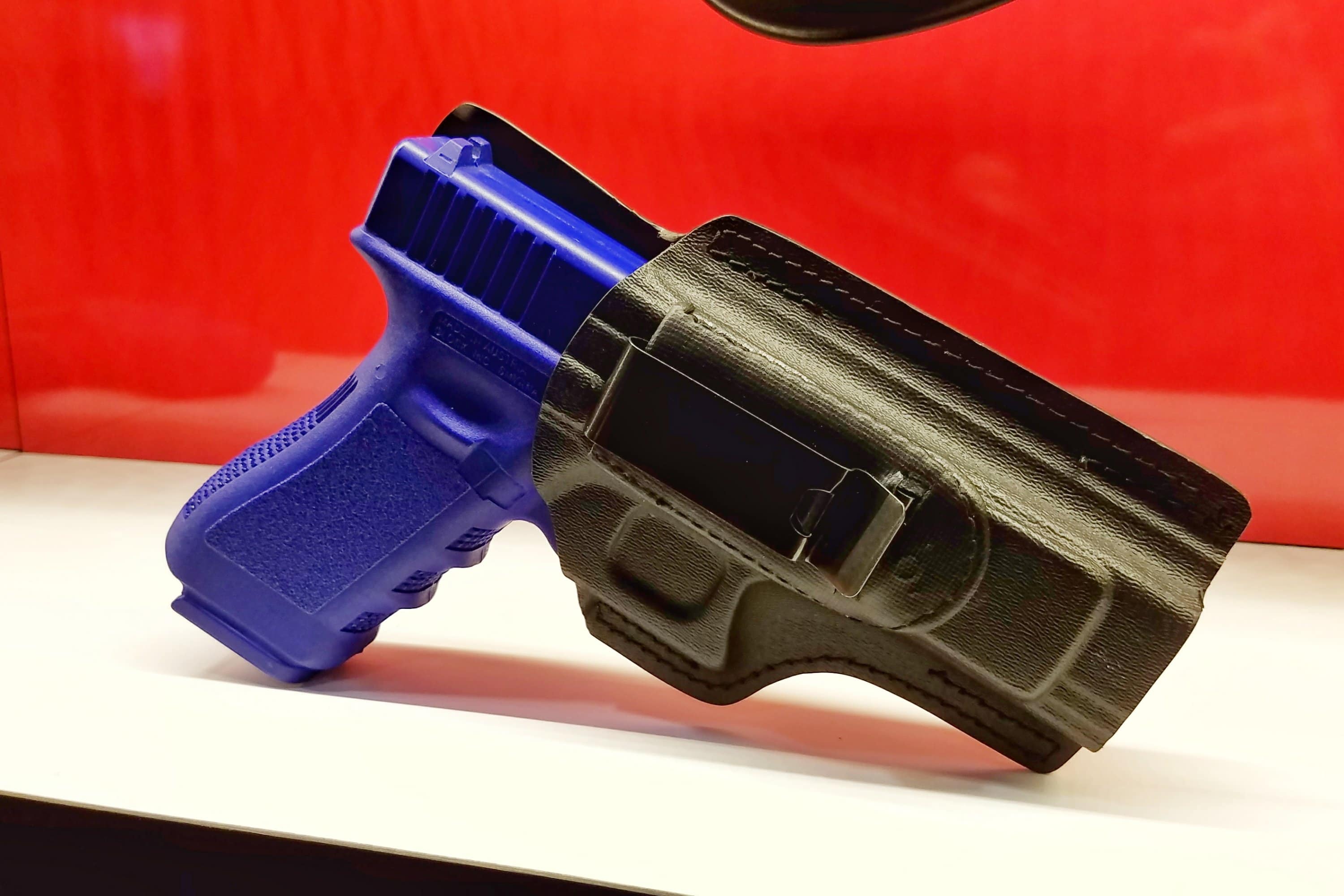 The Model 17T is for smaller pistols and incorporates a tuckable clip.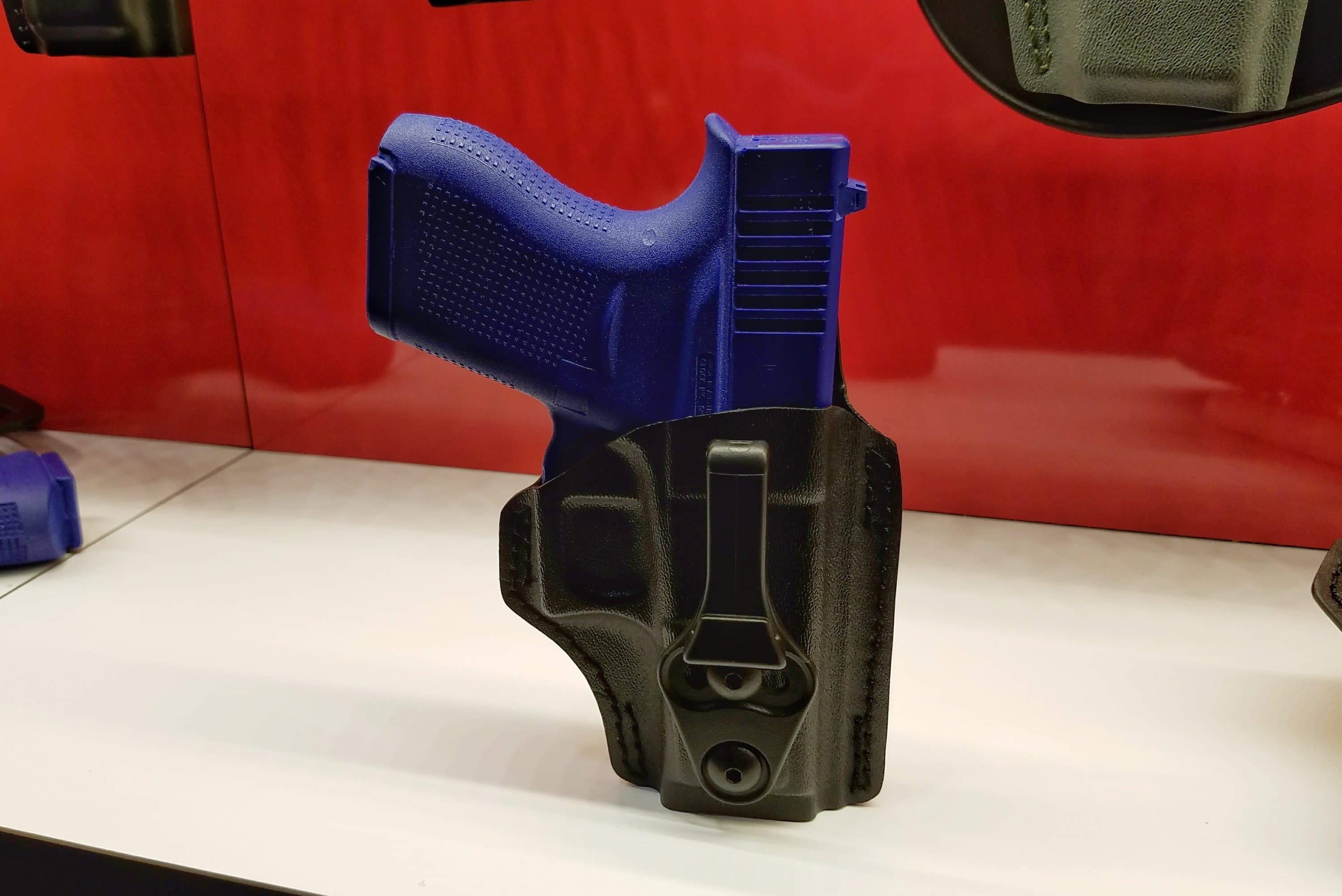 Duty Holsters.
There is a new 1911 holster, Model 7376, that's slim with an extended ALS retention system which allows you to have the safety on or off when you draw. It will accomodate a full-size or commander-style weapon with or without a rail.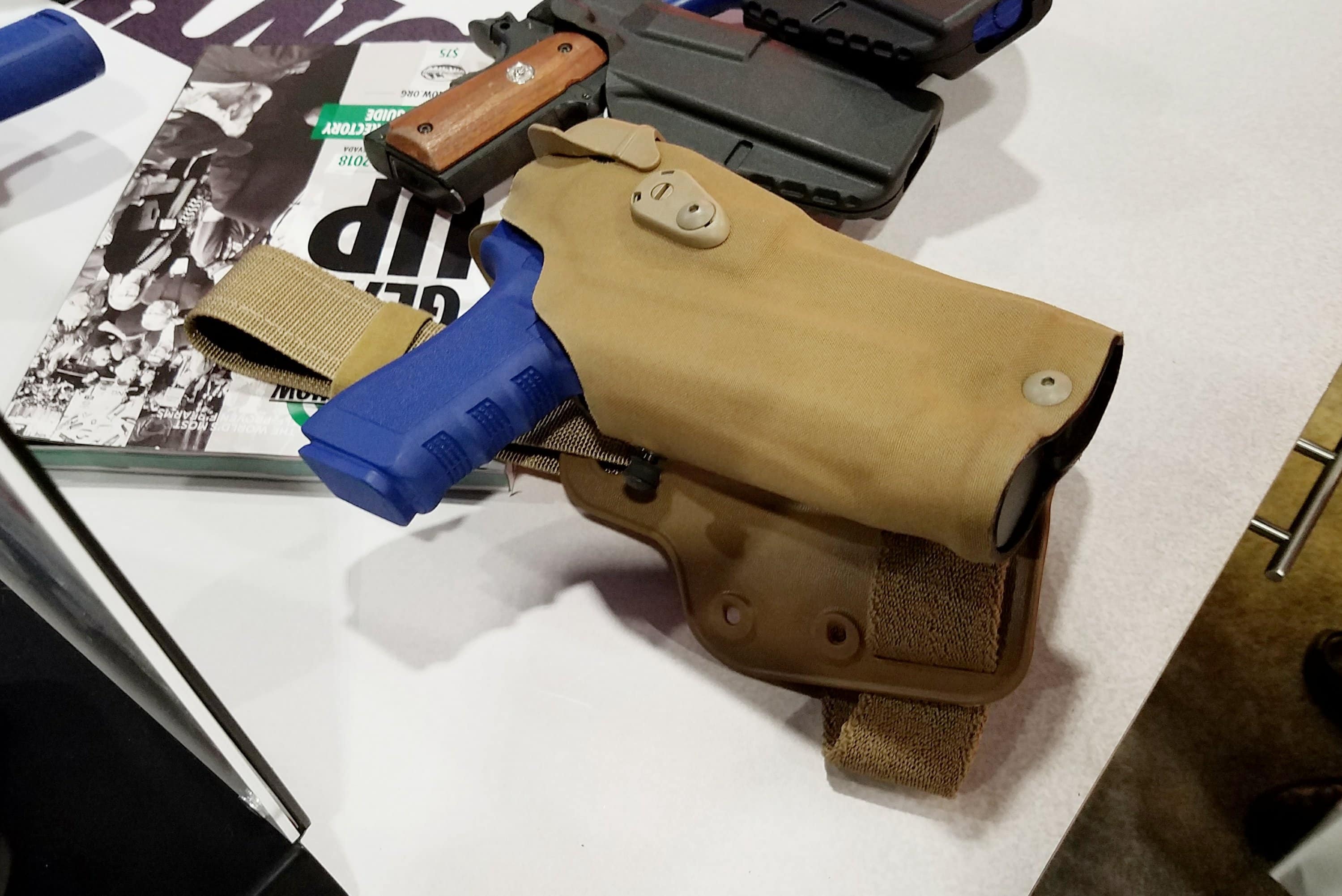 Their RDS lineup will be expanded to cover Glock, Smith & Wesson M&P and Sig Sauer P320 line of pistols.
I also got to check out the adjustable UBL attachment for holsters that's user adjustable without tools. You can have a low, medium or high rise, and any degree of cant you choose. This was a request of the international LE market who wanted to rotate their holster when seated in a vehicle for easier access.