Russia's OPSEC/COMSEC Instagram problem
A Russian commo geek has been posting images to Instagram, apparently unaware they would be mapped by default. Sanya Sotkin, who as of this writing has 1,500 followers, is apparently a "communications specialist" with an unknown Russian unit. He also apparently has a hot sister (we're not sure, we don't speak or read Russian).
Like many young soldiers (of many nationalities), Sotkin is preternaturally obsessed with selfies. Thankfully he has yet to make duck any duck lips. Whether this helps him with Das Kommisars or not now that his posts have gone viral worldwide remains to be seen – especially since in some of the pictures he is inside or around a Buk M2 missile vehicle (the kind apparently used to shoot down MH17).
Grunts: preternatural.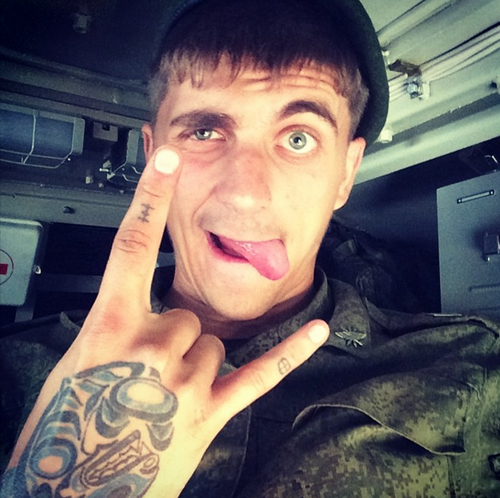 In one of the images Sotkin (who apparently likes watermelon) is apparently near the village of Krasnyi Derkul,  near Voloshino, which is kind of a dammit if your Army is telling people you're not on the Ukrainian side of the border. The images aren't particularly damning when it comes to Flight MH17 or even local "rebel" attacks, but we figure it's going to be a really big deal once his CSM or First Sergeant gets hold of it. Can you imagine what that conversation is going to be like? Especially since this isn't the only social media problem they're having. Last week young Vadim Grigoriev (an artillery guy) allegedly told the world via social media that his unit had "…pounded Ukraine all night."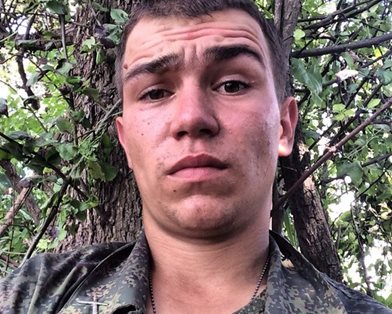 It's good to see the U.S. military isn't the only one with young soldiers in need of wall to wall counseling and the judicious application of a knife hand.
Sotkin and Grigoriev, we hope you're somewhere at the front leaning rest or getting smoked right now and not dead. Also, you need to put on a reflective belt before сержа́нт sees you.
Read the rest of the Sotkin story here on Buzzfeed.