Rise Armament Introduces RA-434 High-Performance Trigger
Rise Armament Introduces RA-434 High-Performance Trigger 
News Desk
Do you trust your trigger?
Rise Armament, headquartered in Broken Arrow, Oklahoma,  has a new trigger available to their customers: the RA-434 High-Performance Trigger.  It is offered at the mid-range cost bracket, retailing at $169.   According to the company, the RA-434 HPT helps rifle owners shoot more accurately with less effort and boasts a quick reset and low overtravel for enhanced speed.
It's actually been out for a bit now, but we've been remiss in getting this posted — we have shot the trigger, though, and it's pretty damned nice.
Says Matt Torres, President of Rise Armament,
"Customers have been drawn to the extreme value of our triggers, so when designing the RA-434, we set out to continue to deliver quality and performance for a great price."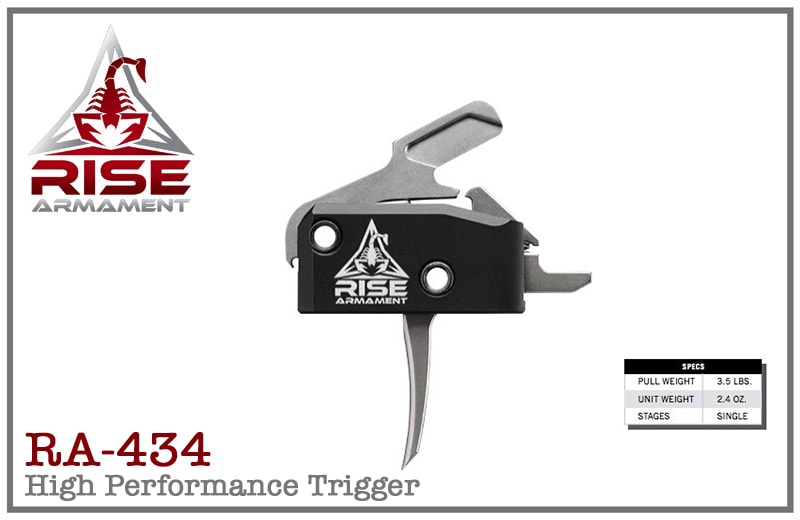 Features include:
Straight trigger blade available in black or silver
3.5 lb pull
skeletonized hammer
drop safety
fits most .223/5.56 and .308 AR-style platforms
black hardcoat anodized housing, easy to install with no fine-tuning
These triggers are CNC machined from high-grade, heat-treated tool steel and aluminum.  They are manufactured and assembled in RISE's Oklahoma-based facility according to stringent AS9100 aerospace requirements, and are backed by RISE Armament's lifetime guarantee.
"We've had numerous requests for a straight trigger, so we're excited to offer this option," Torres said.
As well they should be. You should be glad they're offering it too.
Visit the Rise Armament  website here.
Armageddon Gear (@armageddongear) is a part of JTF Awesome.

---
---
This article was lovingly prepared for you by the Breach-Bang-Clear News Team.
If you wish to share or repost, please so kind as to follow our terms and conditions.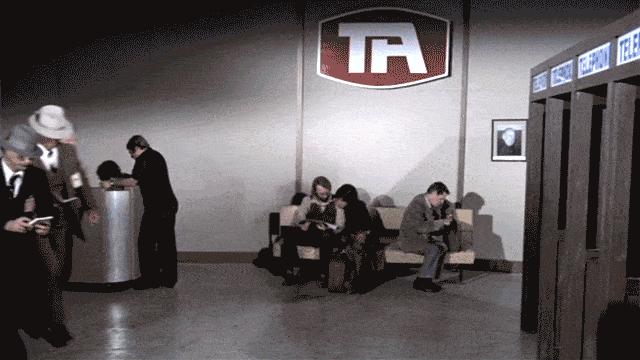 Mad Duo, Breach-Bang& CLEAR!
Comms Plan
Primary: Subscribe to the Breach-Bang-Clear newsletter here; you can also support us on Patreon and find us on Pinterest.
Alternate: Join us on Facebook here or check us out on Instagram here.
Contingency: Exercise your inner perv with us on Tumblr here, follow us on Twitter here or connect on Google + here.
Emergency: Activate firefly, deploy green (or brown) star cluster, get your wank sock out of your ruck and stand by 'til we come get you.
T&C: All original material published by Breach-Bang-Clear is the copywritten property of Breach-Bang-Clear, Inc. If you wish to repost, republish, or otherwise share our content, feel free to reproduce an extract of up to 225 words and one complete, unaltered image, preceded by attribution crediting the source and author's name, to include a link to the Breach-Bang-Clear home page, with a link back to the full article on our website, BreachBangClear.com. You do not require our permission to do this. Please do not reproduce our content in its entirety without contacting us first. We do allow full syndication on a case by case basis (credited, and posted with a canonical link, as is common practice and in good form) but only when mutually agreed upon beforehand. If you wish to reproduce a complete article, please contact us for permission to publish first.