Review: 5.11 Spanky Pants

Review: 5.11 Spanky Pants
Candice Horner
Back when 5.11 debuted their Raven Range Tights, I was skeptical. They were touted by 5.11 as "Tactical Yoga Pants." Just those three words seriously put together to describe a product screamed "gun bunny gear." But, truth be told, gun bunnies don't bother me. So, what had me being such a skeptic right off the bat?
[embedyt] http://www.youtube.com/watch?v=FA-NgvtdHj4[/embedyt]
Over the past year, 5.11 stepped their game up with their women's product line. When I first started shooting, the only 5.11 pants available were the Taclites, which were great. My favorite pair of black, Taclite pro pants have been through a lot of abuse and are still going strong. When 5.11 added several new pants and jackets to the women's line, I was thrilled since the brand's quality is top-notch.
But with the addition of the "Tactical Yoga Pants," my mind immediately went into "What the heck are you thinking?" mode. Yoga pants do not belong on the range. Hell, yoga pants are a trend outside the range that I can't completely comprehend. Why is this a thing? Cause jeans don't fit well anymore? Are women getting lazier with their clothing selections?
Then it hit me: "Duh. Guys like being able to see our assets pushed up, tucked in, and in easier view." Yoga pants are comfy, and attention-getting. I get it now, spanky pants for the win-win.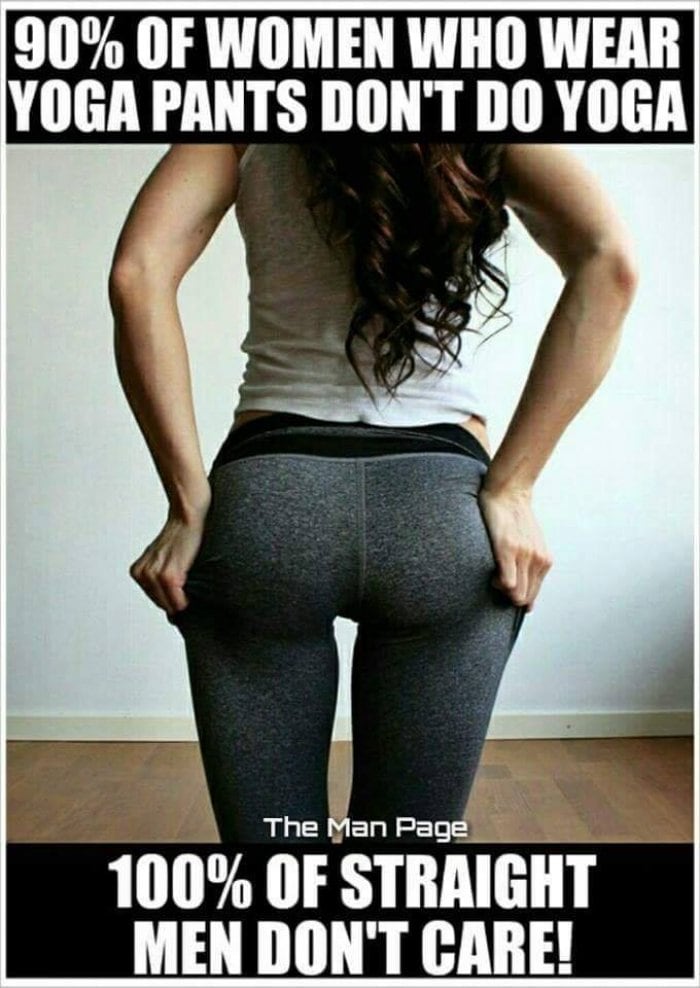 During #TrailsFound16, Megan Holly and I decided to put our 5.11 spanky pants to the test for a day of horseback riding. Better yet, it was a boots and pants and boots and pants kind of a day.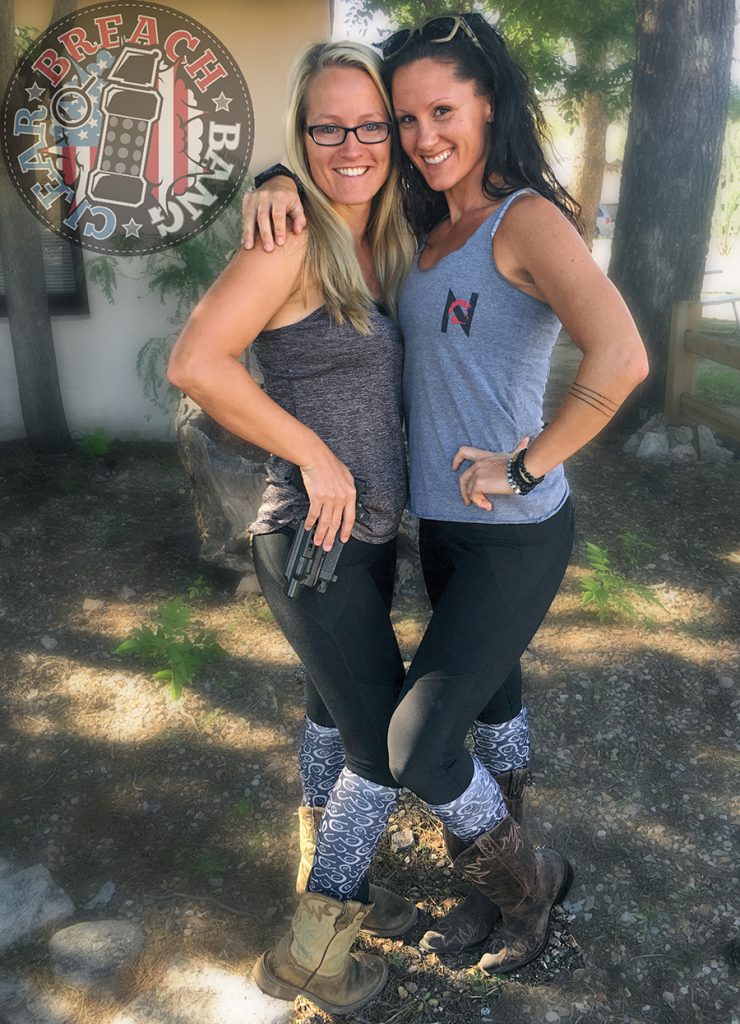 I was extremely impressed with how durable the fabric was. We went riding into thick brush, and the thorns did not go through the pants. Even after a full day of wear and movement, the elasticity of the pants did not give. So, they looked just as good at the beginning of the day as they did at the end. I comfortably wore a belt and OWB holstered pistol all day. I expected the pants to be hot due to the fabric, but I was wrong.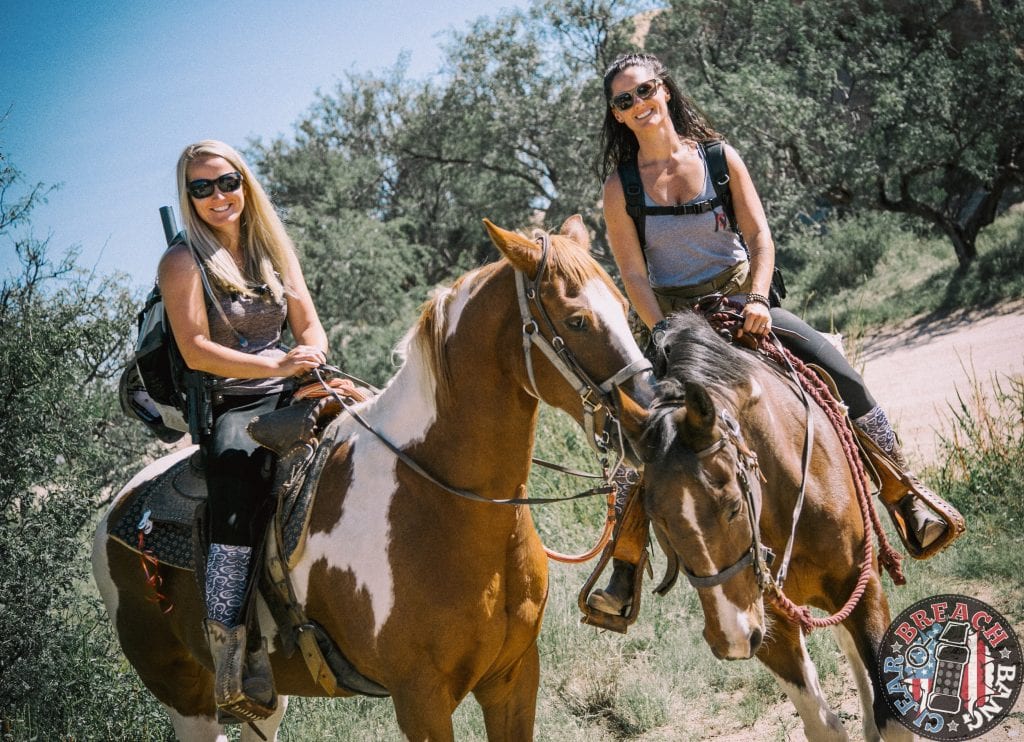 Once I got back from AZ, I washed them and tried them out on the range. After washing on regular and drying on low, they hadn't shrunk. On the range, they perform just as well as my other 5.11 pants. The only difference being, I had my shooting belt on so lack of pockets was not an issue since that belt has mag pouches. Shooting, while taking a knee, was good and bad. The reinforced knee didn't rip or show wear, but the bunching of the fabric behind the knee was uncomfortable.
Overall the pants look great and perform as described, but I won't wear them on the range again anytime soon because I don't like to wear tight pants while shooting. That said, I've worn them hiking and love them in that setting. So if you want to look super cute on the range in form-fitting pants, 5.11 has you covered. Bonus points if you're a dude and wear them, cuz equality or whatever.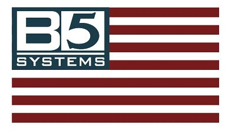 Pros of the pants:
– Made from very thick, durable stretch knit fabric
– Have a wide waistband with belt loops (big deal for yoga pants)
– Undoubtedly look good
– True to size, even after washing
Cons of the pants:
– Thickness of the material is akin to the feel of a wetsuit
– Material behind the knee is not thinner, so it bunches and is uncomfortable during constant movement
– No outer pockets to put a rifle magazine or knife
-Candice
---
---

This Post is part of our Trails Found Series. What is Trails Found? Members of BreachBangClear and some other badass media outlets assembled together this last September to train with one of the last of what has been called the "old Border Breed", in the desert of Arizona. That man they were training with was no other than the legendary Jim Grasky. In 1965 Jim Grasky was a young Special Forces soldier in Vietnam, then in 1970 he was a the squadleader for a team of smoke-jumpers parachuting in to fight remote wildfires. For about a quarter century after that he was a Border Patrolman, and literally named BORTAC. Though Grasky is a man of many talents, one of his specialties is man tracking–which is why he developed programs specifically for USSOCOM and has taught the world over. Through your various social media outlets you can track other articles and photos related to Trails Found by searching for #TrailsFound16 and #GoodGearMatters.
---
Comms Plan
Primary: Subscribe to our newsletter here or get the RSS feed.
Alternate: Join us on Facebook here or check us out on Instagram here.
Contingency: Exercise your inner perv with us on Tumblr here, follow us on Twitter here or connect on Google + here.
Emergency: Activate firefly, deploy green (or brown) star cluster, get your wank sock out of your ruck and stand by 'til we come get you.
About the Author: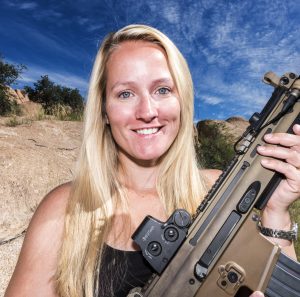 Start your caviling and contravening because yes, Candice Horner is AFM. That is, Another Fucking Marine; we swear that if we put two or more of them in a room it becomes all Oorah-Chesty-Puller-Port Hole-Hathcock-Ladderwell, but fortunately we have a Klingon translator. A prior federal LEO and current Registered Nurse, Candice brings special skills to the table our current minions don't, such as the ability to properly ensconce an IV after a long night of drinking (some of our minions are CLS trained, but that usually equates to missing the stick fourteen times before giving up). Like any good Marine NCO, she can spit shine boots better than a seasoned fluffer can suck, roll sleeves tight enough to make a tourniquet envious, and yell loud enough to bring a grown man to tears. Candice is an enthusiastic hunter, outdoorsman (outdoorswoman?), writer (writress?), and accomplished competitive shooter.