Reconstructing a Presidential Lever Action – Return to Sagamore Hill

Return to Sagamore Hill
Reconstructing a Presidential Lever Action
Mike the Mook
As we've written in previous articles, President Theodore Roosevelt is one of our personal heroes. Maybe not so much as a political figure, but definitely as a result of the way he lived his life as a hunter, explorer, outdoorsman, shooter and military commander.
We have always been especially intrigued by his rifle of choice: an 1894 Winchester lever action fitted with a Maxim Silencer. So, we recently sought to emulate this famous lever gun in a more modern capacity.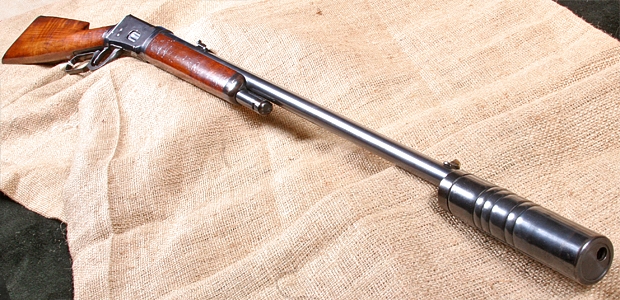 While the thought of having a real Winchester half-magazine rifle fitted with a suppressor seemed like the ideal route to pursue, our inner historian would not allow us to desecrate a piece of history. Pre-'64 lever actions are pieces of history.
Therefore, the search was on for a worthy starting point for our project. We found it in the Mossberg Model 464 SPX.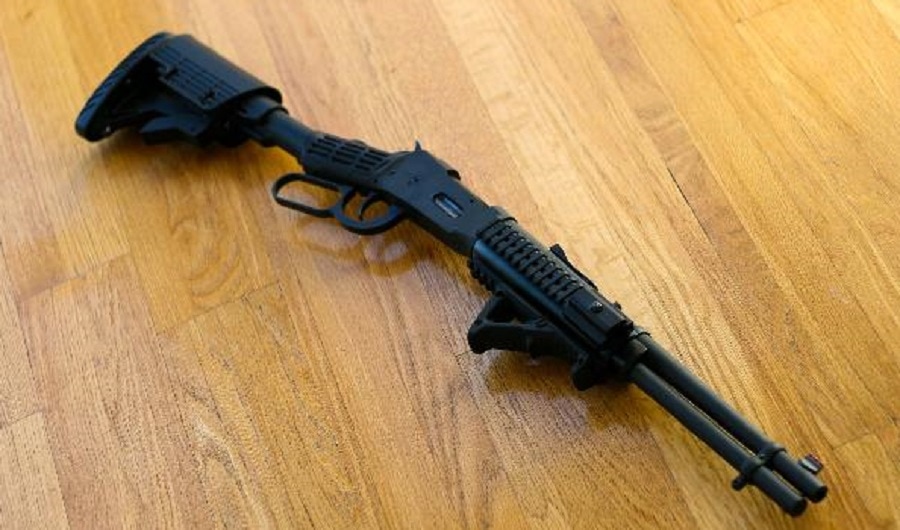 Mossberg 464 SPX Lever Action Rifle
As ungainly looking as a three-legged mule and five times as ugly, we picked up the rifle at our local Cabela's in trade for a Ruger 10/22 that hadn't been shot in more than six years.
Despite its appearance, we found the Mossberg 464 pleasant to shoot and its funky-looking butt stock much more comfortable than we anticipated. However, we couldn't get past the unnecessarily über-tactical look of this rifle and felt we had to make a few changes.
The first thing to go was the black plastic butt stock that reminded us of a TEOTWAWKI PVC pipe contraption for filtering contaminated water. The butt pad must be removed before you can access the stock bolt. It then comes out via an internal 1/4″ hex nut — here is where we witnessed firsthand the genius behind Mossberg's design.
Rather than attaching via a screw in the rifle's tang which brings about all sorts of fitment headaches, the Mossberg 464 uses a stock bolt system similar to what the company uses on its shotguns. This meant that the butt stock would be more or less a drop-in fit.
Turning to the forend, we first attached various rail covers, but found them to give the forend too much girth (giggity giggity). Noting three Phillips head screws in each of the three rails, we removed them. Now we had a nice slimline forend, and thought we would add a black-painted wooden butt stock and call it done.
However, the female threaded cups which held the screws were unsightly and annoying. We started to remove them, but as the last one came out we split the black wooden forend in two. Wonderful.
Now we needed new furniture, and looked once more to President Roosevelt's rifle as inspiration. Why not go with walnut and return to that vintage look?
The Hardwood Furniture
We reached out to Boyd's Hardwood Gunstocks. If you're looking for a custom hardwood or laminated stock for any rifle from ARs and AKs to Remingtons and Winchesters, this is the best place to start. Of course, the company's enormous range of laminate finishes captivated us for a few days. Eventually we settled on our original idea of Walnut with a Claro X finish, not unlike what we saw on the Sagamore Hill rifle.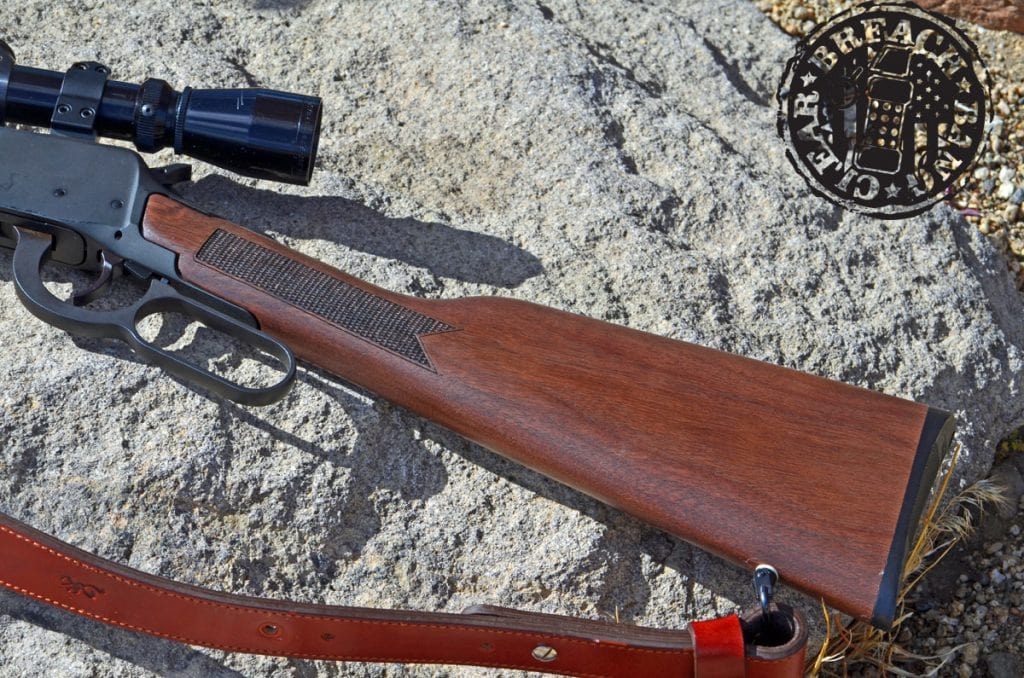 Installation was completely painless thanks to Boyd's and Mossberg's design on the 464 SPX. We still refer to the Winchester Model 1894 as John Browning's "Saturday Night Special" design.
Next we turned to the very reason we bought this rifle: the threaded barrel. The factory flash hider came off with no trouble, so we reached into our box of .308 silencer mounts… only to find that none of them fit. Mossberg made a .30-caliber rifle, but the barrel was threaded in 1/2 X 28″.
The Suppressor
We reached out to the legendary Mike Klos of American Manufacturing, and he hooked us up with a Ghost Wind .308 Suppressor as well as a .30-caliber brake with a 1/2 x 28″ mount.
This setup provides roughly a 100-year leap between the technology of our president's Maxim can and the Ghost Wind can provided by American Manufacturing. The brake timed perfectly and we were feeling ready for some suppressed lever-action shooting, until we came to the subject of sights.
As can be seen in the first photo, the Maxim can — despite its inferior baffles, or what passed as baffles at the time — was an eccentric (i.e. off-center) design as opposed to a concentric one like the Ghost Wind.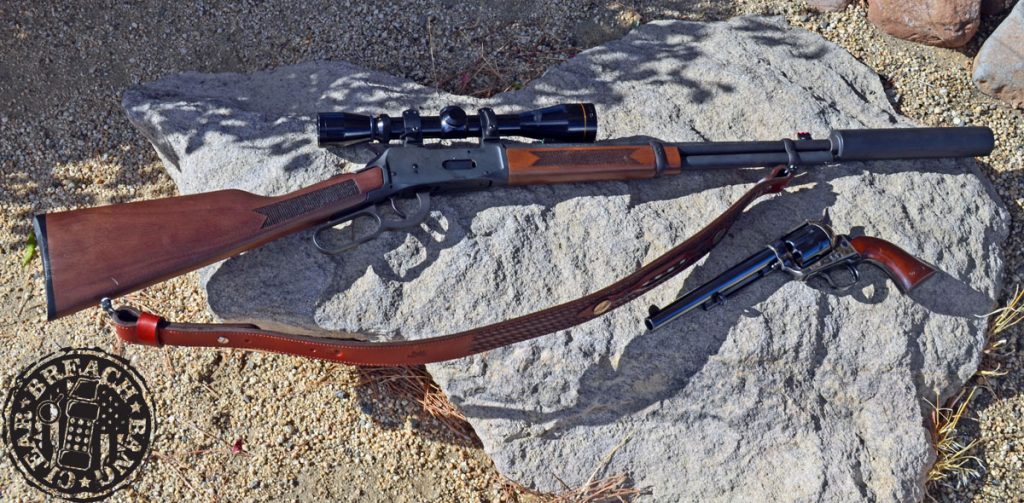 On a pistol or at short ranges with the lever action, we would simply shoot through the can as it obscures the sight picture. However, for longer ranges, we got around this predicament by adding a scope. Our new dilemma was having an option to remove the scope when we just wanted to shoot the Mossberg 464 as a lever gun with iron sights.
The Scope
Enter Warne Scope mounts. The company makes a perfect set of bases for use with the Mossberg 464 and its parent rifle, the Winchester 1894 or 94. The mounts are so low that you can still use your irons if the scope is not mounted. Most importantly, they offer Quick Detach rings that claim to retain zero. These are priceless, not only because you can run iron sights when you feel like shooting old-school, but also because you can quickly remove your scope if it gets damaged.
There's a bit of a trick to installing the scope in the rings as they retain the tube of the scope via sideways mounting instead of through the top like most rings. Our best advice is to keep the rings semi loose on the body of the scope, position them to where the base of the rings can lock onto the mounting bases, position the scope for proper eye relief and alignment, bore sight it, and finally proceed to tighten everything down when you have it all where you want it.
Our scope was a 40-year-old Leupold 4-12 X 40mm with a 1″ tube that is still "Blue" instead of the newer Matte finish. It has been mounted on no less than six different rifles since we acquired it.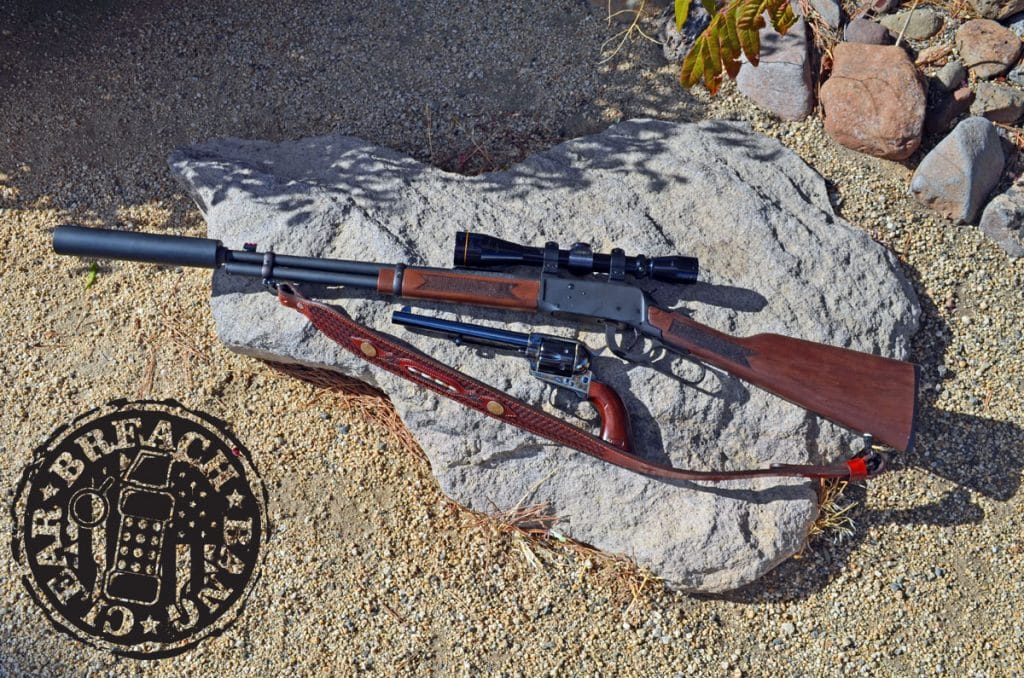 For the range report, check out the rest of the story at Ammoland.com.

[arrow_feed id='47652′]
---
---
If you wish to share or repost, please so kind as to follow our terms and conditions.
Mad Duo, Breach-Bang& CLEAR!
Comms Plan
Primary: Subscribe to the Breach-Bang-Clear newsletter here; you can also support us on Patreon and find us on Pinterest.
Alternate: Join us on Facebook here or check us out on Instagram here.
Contingency: Exercise your inner perv with us on Tumblr here, follow us on Twitter here or connect on Google + here.
Emergency: Activate firefly, deploy green (or brown) star cluster, get your wank sock out of your ruck and stand by 'til we come get you.
T&C: All original material published by Breach-Bang-Clear is the copywritten property of Breach-Bang-Clear, Inc. If you wish to repost, republish, or otherwise share our content, feel free to reproduce an extract of up to 225 words and one complete, unaltered image, preceded by attribution crediting the source and author's name, to include a link to the Breach-Bang-Clear home page, with a link back to the full article on our website, BreachBangClear.com. You do not require our permission to do this. Please do not reproduce our content in its entirety without contacting us first. We do allow full syndication on a case by case basis (credited, and posted with a canonical link, as is common practice and in good form) but only when mutually agreed upon beforehand. If you wish to reproduce a complete article, please contact us for permission to publish first.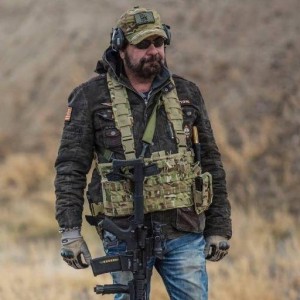 About the Author: Mike "the Mook" Searson is a veteran writer who began his career in firearms at the Camp Pendleton School for Destructive Boys at age 17. He has worked in the firearms industry his entire life, writing about guns and knives for numerous publications and consulting with the film industry on weapons while at the same time working as gunsmith and ballistician. Though seemingly a surly curmudgeon shy a few chromosomes at first meeting, Searson is actually far less of a dick and at least a little smarter than most of the Mad Duo's minions. He is rightfully considered to be not just good company, but actually fit for polite company as well (though he has never forgotten his roots as a rifleman trained to kill people and break things, and if you look closely you'll see his knuckles are still quite scabbed over from dragging the ground). You can learn more about him on his website or follow him on Twitter, @MikeSearson.