The Reptilia Saddle Mount — For When You Absolutely, Positively Have to Kick Down a Door with a Machine Gun
It could be considered the height of badassery to engage bad guys at close range with a machine gun.
OK, it is the height of badassery.
But what to do if you have an optic that helps you reach out and touch tangos at distance, then you gotta go clear a room? Don't-cha kinda wish you had a micro red dot to take over in those conditions?
Well, fortunately, Reptilia has built a solution with its new Saddle Mount for Micros — tailor made for pipe hitters kicking down doors at the very pointy end.
Here's what they have to say on the matter:
Introducing the Saddle Mount by Reptilia. Designed at the request of a U.S. military customer seeking a more durable miniature red dot solution for machine gun applications, the Saddle Mount allows attachment of Aimpoint Micro T-1/T-2 and CompM5 optics to the Elcan SpecterDR 1.5-6x and 1-4x Optical Sights.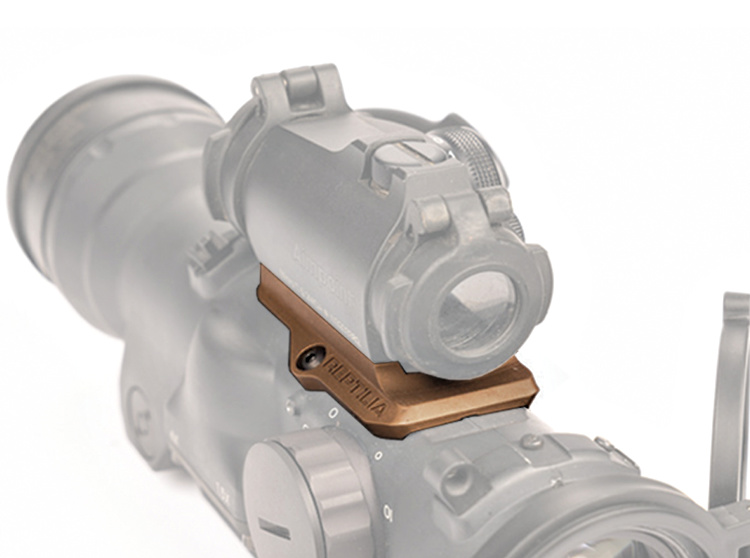 The Saddle Mount has been tested and validated by a 3rd party for use on the Mk 17 SCAR, M240, and Mk 48 machine guns, and is now shipping to the DoD via Quantico Tactical.
Specs:
Machined from billet 7075-T6 aluminum

MIL-STD, Type III, hardcoat anodized

28 grams

Made in USA
Reptilia makes a good selection of purpose-built mounts for rifle optics and lights — and even rifle optics on top of rifle optics. The smooth lines, precision machining and sturdy build make the company's products an elegant addition to any rifle.
And hey, they even make CZ Scorpion stocks and Glock magwell adaptors! Who knew?