New Red Dot Optic Mount Available From Reptilia
Reptilia Corp. sends us word not just of one, but two red dot mount options from their line: the ROF SAR for both Delta Point Pro and Trijicon RMR. Reptilia Corp. is a company founded around the beginning of the year by longtime industry designer Eric Burt, and one we look forward to seeing good things from (and not just in relation to red dot sights).
Note: the rifle you see featuring the ROF SAR in the image above is from photographer @ko_arms, details below. 

Here's what they sent us:
Reptilia, an American design and manufacturing company creating innovative, premium grade products, has announced the release of their newest optic mounts: the ROF SAR, a 30mm Tube Red Dot Optic Mount, adding a mounting point for a Trijicon RMR® or Leupold Delta Point Pro.
The ROF SAR mount is designed as a drop-in upgrade for magnified scopes with an objective diameter of 1.3 in or less. Available initially for 30mm scope tubes, the ROF SAR adds a mounting point for a Trijicon RMR or Leupold Delta Point Pro to provide a fast, close-range targeting option to your magnified scope. End users can easily position the reflex optic at 90º, 45º or any angle the user prefers.  Additionally, when paired with the ROF Riser, released earlier this summer, extra height can be provided to clear a host scope's turrets.
The ROF SAR is precision machined from 7075 aluminum and protected with Mil-Spec type III hardcoat anodizing. Weighing in at 36g, care was taken to minimize the added weight when mounted to your 30mm scope tube.
Eric Burt, Reptilia's President and Head of Design, says:
"Reptilia was founded with the purpose of developing product solutions for those who are put into harm's way, to ensure our safety and freedom. Our ROF line of products was developed to fill a request we received for specific mounting solutions. We take great pride in being able to work closely with our end-users, to ensure we are developing solutions to address the limits that existed." 
 Mr. Burt, one of the industry's most respected and sought-after Industrial Designers, founded Reptilia with the intent to address issues that were frequently overlooked in the firearms industry. Ranging from simple design tweaks to grander-scale innovations, Reptilia is the vehicle to bring ideas to fruition. Promising an insatiable need to innovate and bridge the gaps that challenge end-users.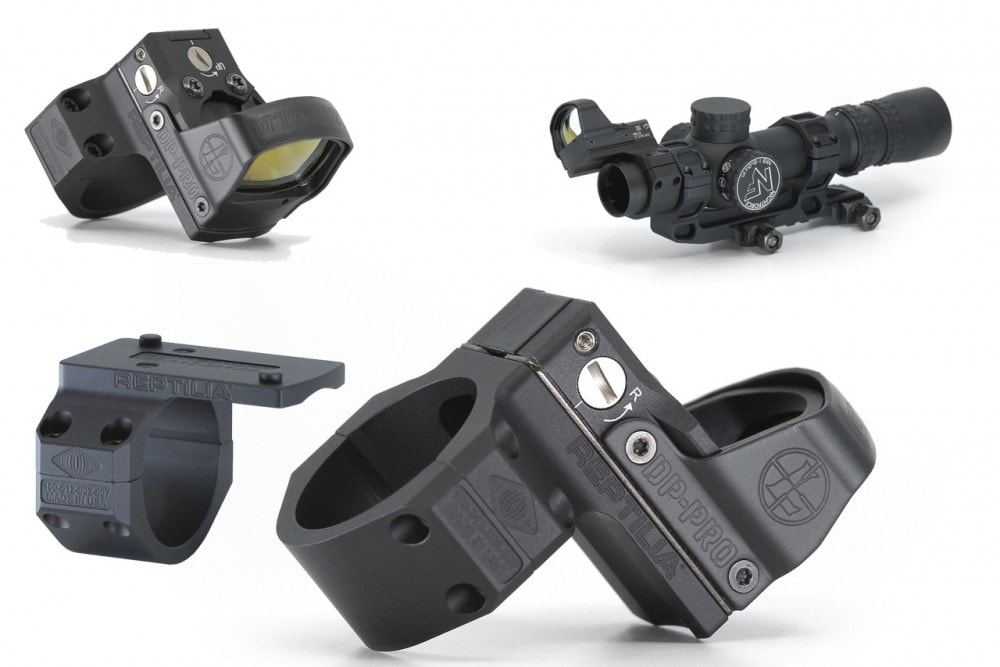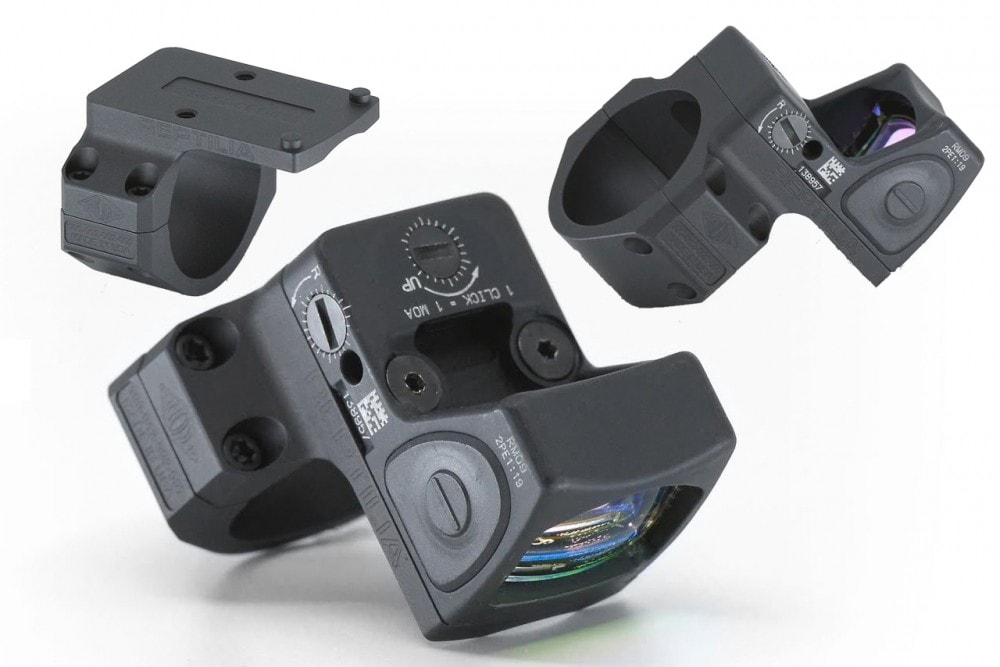 In a world that is always evolving, Reptilia strives to produce products and provides services that are unmatched in this industry.
The ROF SAR is available now, through the Reptilia web store at www.reptiliacorp.com. Give 'em a like on Facebook or follow 'em on Instagram if you want to know more (or just see some cool stuff).
Reptilia Corp.: Find what you need and where to get it.
Now, about that gun pr0n. That's a @rebelarmscorp MOD 3 (🛒) pistol equipped with the following:
•@sb.tactical SBA3 brace 🛒
•@geissele Mount and trigger 🛒
•@primaryarms ACSS 1×6 .300 blk scope 🛒
•@reptiliacorp RMR mount (@trijicon OD RMR) 🛒
•@eotech Atipal C 🛒
•@unitytactical TAPS 🛒
•@surefire_llc Mini Scout WML 🛒
•@scalarworks Front sight 🛒
•@ballisticadvantage Hanson barrel 🛒
•@danieldefense Muzzle brake 🛒
•@radianweapons OD Raptor & safety 🛒