RE Factor Combat Reference Guides
If you screw up a statement when talking to grandma on the phone, no one cares. If you do it when radioing in a Call For Fire you can get the wrong people smoked. These references from RE Factor Tactical are durable and inexpensive. Read up.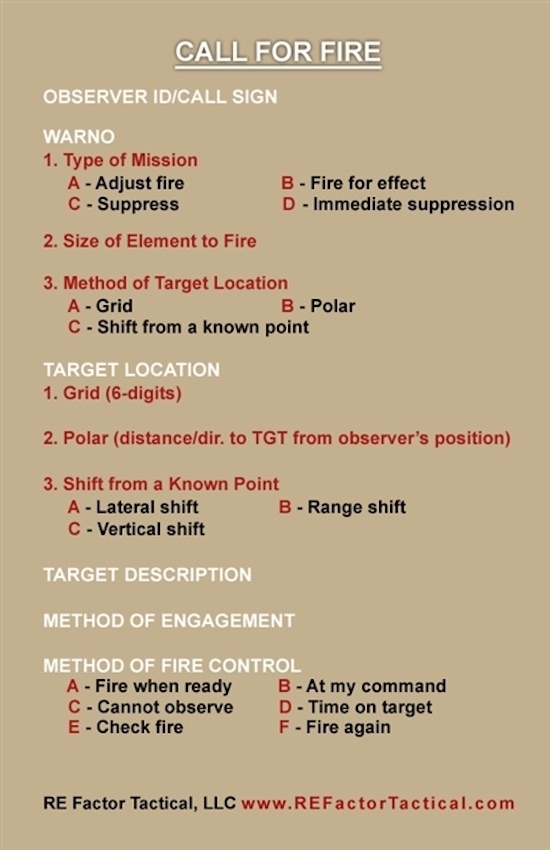 RE Factor Tactical has a series of handy Combat Reference Guides, which you can find here on their website. They make these guides in the most commonly used formats for battlefield reporting and requests, to include the 9 line MEDEVAC, Unexploded Ordnance (UXO), Close Air Support (CAS) and Call For Fire (CFF). When shit starts going sideways on the battlefield, it's hard to recite each line of these reports by heart, regardless of how ironclad you know them when chilling in the FOB. RE Factor decided to take these reports and turn them into low key stickers which can be attached to radios, vehicle interiors, weapon buttstocks and leader's notebooks. The stickers are made from a special marine grade material, which takes abuse and adheres well to clean dry surfaces. Each sticker is colored a flat tan and is specifically sized to fit directly on the back of a PRC-148 Radio or the top of an M4 buttstock.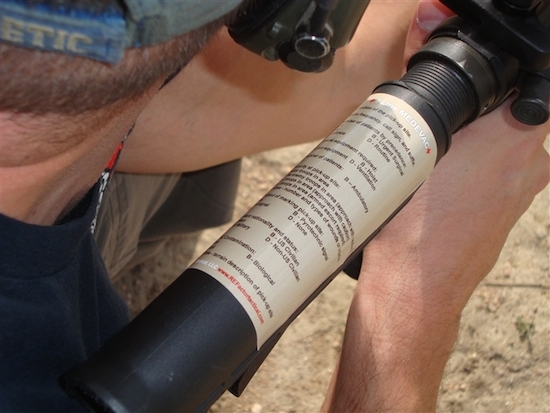 If that wasn't cool enough, RE Factor went on to make a larger, Glow in the dark version of the infamous 9 Line MEDEVAC report. These cards are more rigid, as they are made from hard plastic. The 3.5″ x 5″ cards are deeply engraved and inset in black, making them easy to read in any light condition. They are currently made from the longest lasting glow-in-the-dark material available and hold a charge surprisingly well. Our sample glowed bright enough to read clearly in pitch black, some 8 hours after sitting on a lit table for one hour.  In a pinch, they can be "charged up" with a handheld flashlight for a few seconds.
This turns the placard damn near into a beacon, as we were able to read a notebook off its softly-cast light for several minutes after.  Backed with 3M 200MP adhesive, be sure you know where you want the card because it's staying put where ever you put it!  We found that the glow in the dark 9 line card fit the back of No.980 Rite in the Rain Field notebooks very well.
It complements the notebook's paper reports commonly found in the last few pages and helps make your kit idiot-proof. For our Jarhead door-kickers, the card also fits the face of the coveted THULS small unit leader tactical handbook! It's just about as waterproof and handy of a match as a leader can carry.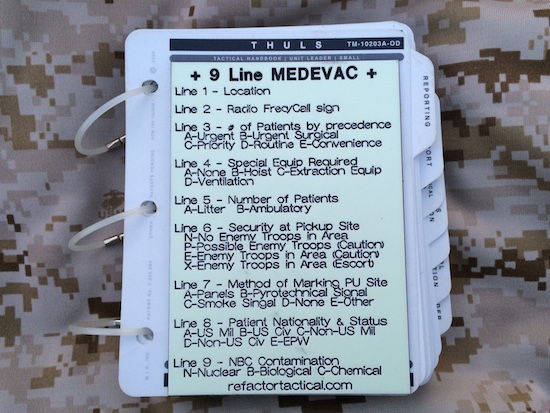 We think its pretty cool that RE Factor has released these cards and stickers, and think they'll be put to good use by anyone headed downrange. The Stickers run about $4.95 each, and the Glow in the dark cards a little more at $17.95. Both are worth the money and are made right here in the good ole' US of A. Check these and other cool products out on the company's website.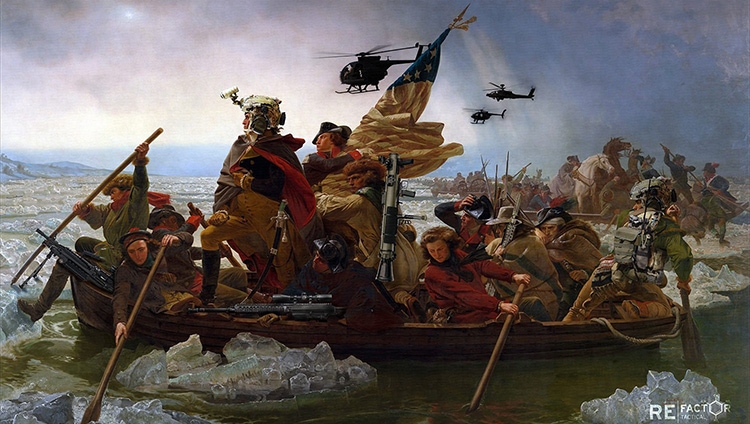 ---
Declare for Morning Wood!
Why become a patron? Not for the dick pics. So you can access the Morningwood Bazaar, obviously.
Exclusive discounts up to 60% off all kinds of guns and gear. 
Plus, unrivaled camaraderie where we only make fun of you most of the time.
Access to Nancy's Squat & Gobble, our closed Facebook discussion group.
If you wish to cite, syndicate, or curate our material, or if you're wondering about our please be so kind as to read our

Terms, Conditions, and Disclosure

s.
Take heed! We have advertisers, sponsors, and affiliate relationships with some of the companies you will be reading about (particularly, but not limited to, archival posts). If you purchase one of those items, we will get a small commission from the sale at no additional cost to you. A lot of work goes into Breach-Bang-Clear; by making your purchase through one of our portals you'll be supporting our work. This will help us buy beer, bullets, and barbecue, and we won't have to put pop-up ads and other such stupid shit into our articles to pay our expenses.