RCS Releases Eidolon to Match Founder's Skin Tone

RCS Releases Eidolon to Match Founder's Skin Tone
Richard Kilgore
When Raven Concealment first released their Eidolon holster, it was to much fanfare. And now they've announced the limited availability of a new color, one that shares the same skin tone of their founder, Michael Goerlich.
That is to say, it's transparent.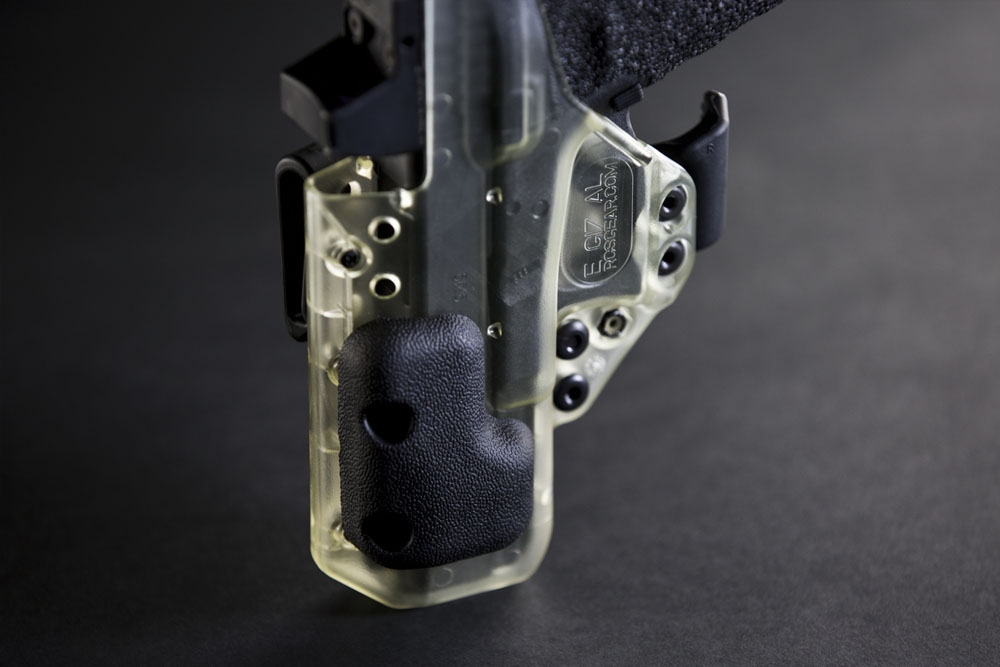 Here's what they tell us:
This is a ONE TIME limited-run of the RCS Eidolon in clear. We will NOT be producing more of these, this is it! A very cool piece of gear with a limited number run going out. #theyllneverseeitcoming never looked so good!

The Eidolon is the culmination of over three years of design and development. It is designed to be the most refined and functional inside-the-waistband holster on the market. At the core of the Eidolon is the holster shell. The shell is precisely fitted to the weapon on the inside and is smooth on the outside to work in conjunction with the body, belt, and clothing -in nearly any carry position- to maximize comfort and concealment. At the same time, the shell provides attachment points for a host of accessories to allow the user to tailor the holster for their specific carry needs.
The two models available are:
-Glock 19/26 Ambi Short Shield with an Open Bottom
-Glock 17 Ambi Tall Shield with a Closed Round Bottom
What's still a question, at least to us, is if RCS will also soon release claws, clips, and Eidolon pads in the complimentary color to transparent. By which of course we mean "soulless ginger". Only time will tell.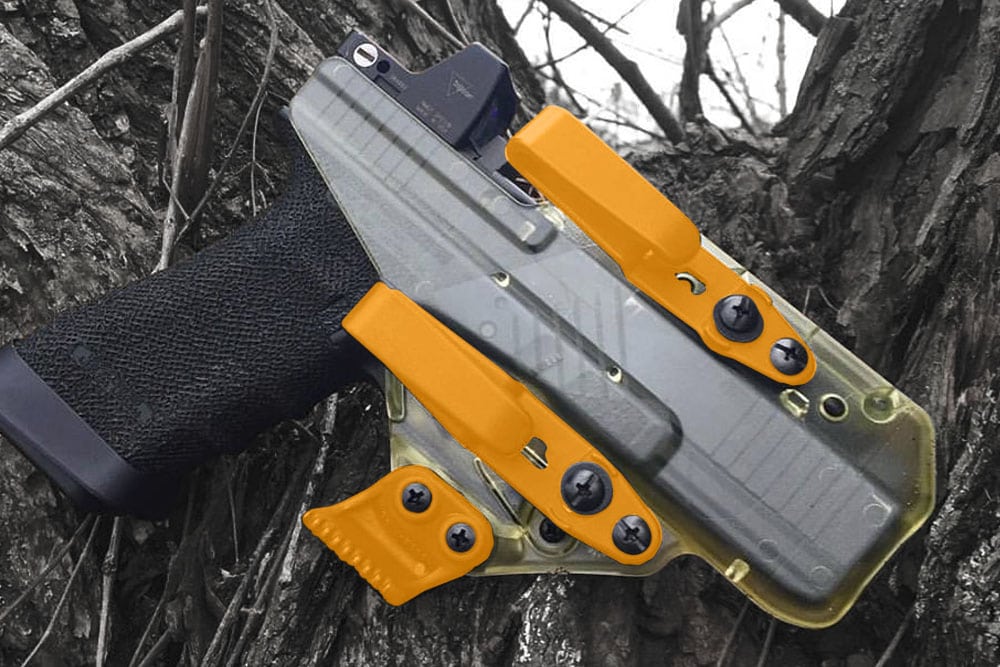 You can get in on this clear Eidolon action by visiting JTF Awesome Team Member Raven Concealment online here.
-Swinging Dick
---
---
Comms Plan
Primary: Subscribe to our newsletter here, get the RSS feed and support us on Patreon right here.
Alternate: Join us on Facebook here or check us out on Instagram here.
Contingency: Exercise your inner perv with us on Tumblr here, follow us on Twitter here or connect on Google + here.
Emergency: Activate firefly, deploy green (or brown) star cluster, get your wank sock out of your ruck and stand by 'til we come get you.
Swinging Dick Approved.