Hackathorn: Man, Myth — and Holster?
Raven Concealment Services SYSTEMS (WTF Mad Duo? No more day drinking) have teamed up with none other than Ken Hackathorn to create the Ken Hackathorn Signature Series Holster (and, for those of you who accessorize, matching single or double magazine carriers). The holster is fitted to what Ken refers to as his "go to" guns, which include the H&K VP9, Glock 17 and 19, as well the M1911 A1 pistols.
Raven Concealment has great pride in sourcing so much of their products here in the U.S. Perhaps that's why the "Master Jedi" (seen below in a picture from RECOIL) favors their equipment.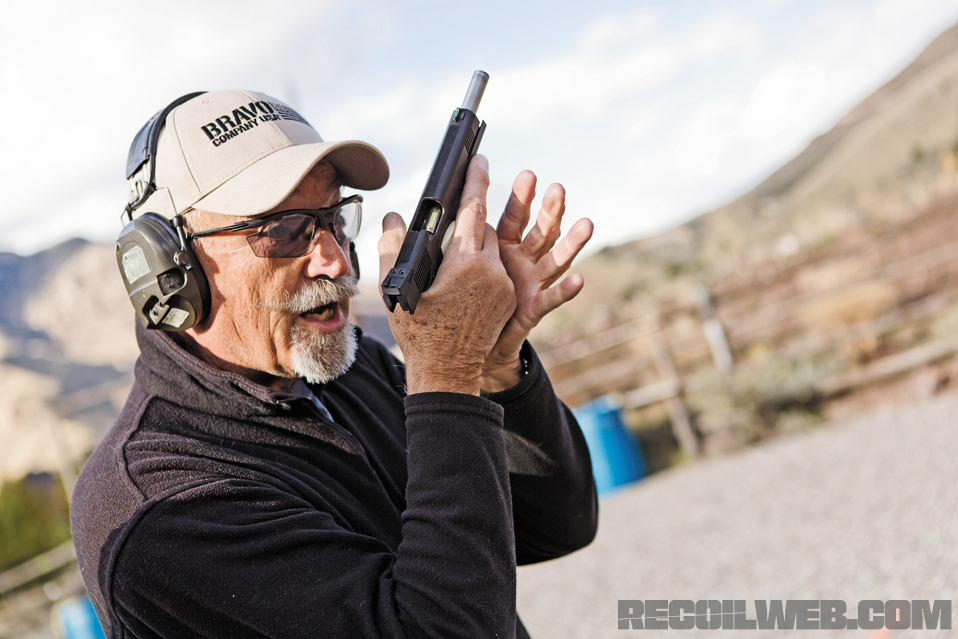 Here's what Ken had to say about the holster:
"As literally one of the first adopters of the Raven Concealment Phantom holster, I was excited at the prospect of collaborating with RCS and creating my own Signature Series. I wanted to start with the standard Phantom style, but with a much reduced pattern at the bottom of the holster. For many folks with different body styles the rear lower lip of the holster can easily catch on things like arms of chairs or edges of bucket seats due to this flange sticking out from the body. I like the idea of making this design and the same with the bottom edges of the magazine pouches part of the Hackathorn Signature Series" -Ken Hackathorn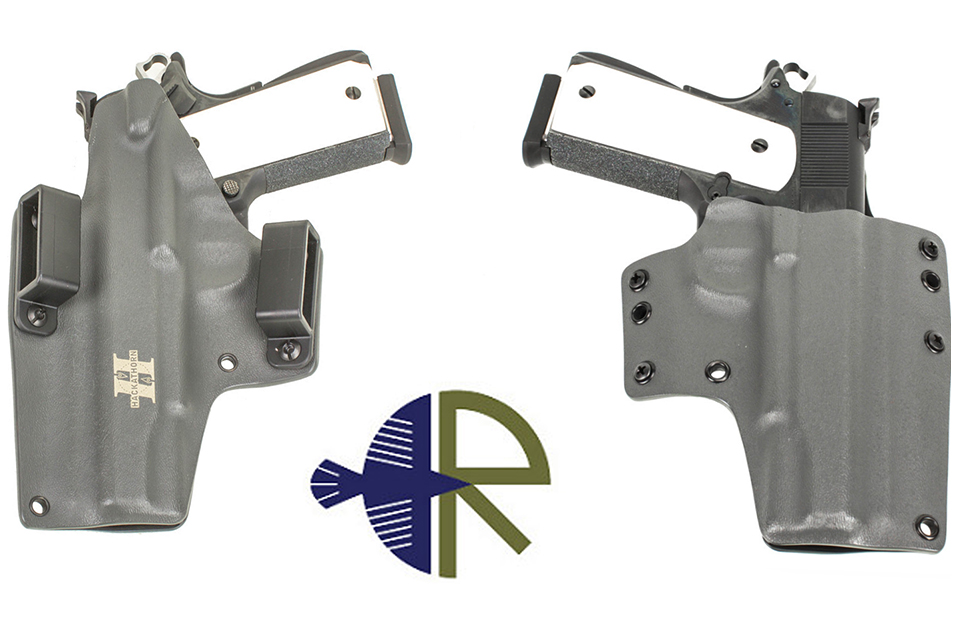 Raven Concealment Services describes it thusly:
The Hackathorn Signature Series is a collaboration between Raven Concealment Systems and Ken Hackathorn. The Hackathorn Signature Series is only available in one of three "shooter's pack" configurations. These shooter packs are only produced for the pistols which Ken views as his "go-to" handguns: The Glock 17, Glock 19, Heckler and Koch VP9, and of course, the M1911 A1 pistols.

Instead of our standard outside the waist band belt loops, they are attached with Ken's preferred belt-attachment: 1.5" Drop Loops

Every item is tastefully emblazoned with the Hackathorn logo, and is produced to the same exacting standards of fit and finish that customers have come to expect from both RCS and Ken Hackathorn.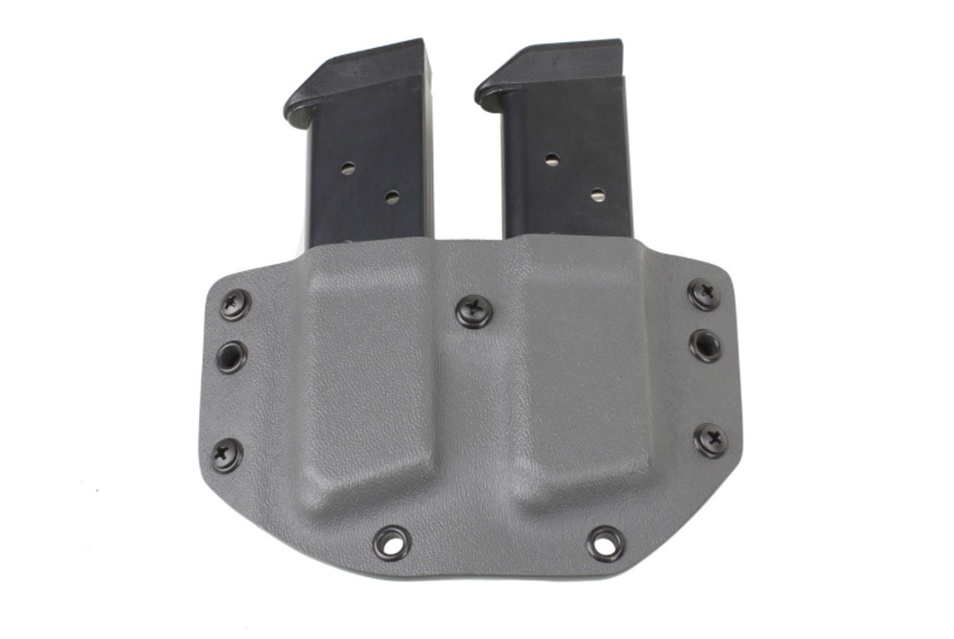 You can find the Hackathorn Signature holsters found here, available in three separate packages.
You can also learn more about Ken Hackathorn in a RECOIL magazine interview here.
Mad Duo, Breach-Bang& CLEAR!
Comms Plan
Primary: Subscribe to our newsletter here, get the RSS feed and support us on Patreon right here.
Alternate: Join us on Facebook here or check us out on Instagram here.
Contingency: Exercise your inner perv with us on Tumblr here, follow us on Twitter here or connect on Google + here.
Emergency: Activate firefly, deploy green (or brown) star cluster, get your wank sock out of your ruck and stand by 'til we come get you.